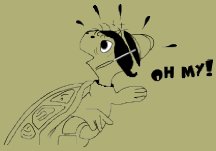 Merida was a complete surprise to me. There is so much Roman history here it was curious that I hadn't heard about the city sooner. My hotel was very centrally located and getting to all the sites was easily within walking distance. One of my first stops was to the Oficina de Tourisma where I got a map of all the places to see. The map had 31 sites and there are actually more. I followed the map to the Teatro Romano because the picture looked really cool. There is a wonderful looking Romano Museum but I skipped it. To enter the theater I had to buy a ticket for 12e. Seemed a little steep until I saw that the ticket was for 6 monuments. The Teatro Romano is a UNESCO heritage site built in the 1st century and is still used for an annual festival. Next to it is an oval amphitheater that was a gladiator arena where men fought beasts to the death. I spent quite a bit of time at these sites and walking around the old city. Soon it was 1 and everything closes until 4 pm. I got something to eat and went back to my hotel just as the skies were opening up with a fierce rain storm. That put an end to my tourist activities for the day and meant I would stay another day to see the rest of the sites and get my 12e worth from the ticket I bought.
The next day I went to many sites including the Temple of Diana, Basilica de Santa Eulalia, Circo Romano, Alcazaba, Puente Romano and walked along a very long aquaduct. One of the most impressive sites is the Zona Arqueologica Moreria. This site of Roman commerce is directly under a very modern office building. The juxtaposition was fabulous. I put together a short video of the day's adventure.
Saturday morning I got packed up for what I expected to be a fairly easy ride. Somehow, the time got away from me. As I rode through Merida, many people stopped to ask questions or get a picture. Then I passed my favorite super market, Mercadona, and went in to get some snacks. I got side-tracked when I saw the enormous display of jamon. This is something you just don't see in the US and since I was wearing my helmet with the helmet cam, I took some video of that too. By the time I got out of Merida it was almost 11 and then I took a wrong exit from a roundabout that required backtracking a few miles to find the N630.
The day started in glorious sunshine but by early afternoon clouds had moved in and then the rains started. It was also super windy. I met a very nice cyclist coming into Almendralejo, Benito, who rode with me a few miles despite my extra slow speed. He said the wind was coming from the Atlantic and it felt like blustery ocean winds. The wind wasn't a full headwind but close enough to slow me down considerably. This made the ride extra long and I arrived in Zafra after 6 pm. By 4 pm, I am usually ready to be doing something else and I pulled into the first hotel I could find. The owner of the Hotel Cervantes wasn't too happy that my Spanish, or, as he said, Castellano, was so poor but he grudgingly helped me get Myrtle inside and to a safe place. His attitude became more positive once I agreed to stay 2 nights. The room was comfortable with heat, hot water and wifi for 25e. That's all I ever really need and was happy with my choice.
Since I arrived so late to Zafra, I stayed an extra day to check it out. This is a super cute town. There is a large castle and the old city is surrounded by white washed walls. The morning was sunny but the afternoon clouded over with only a few sprinkles. I found the tourism office and asked about accommodation in the next town I am planning my ride to. The lady there spoke English and actually called a hotel to make sure they would be open for me. She described who I am and they are expecting me. Very nice.
The rest of the day, I spent walking around sweet little Zafra and preparing for tomorrow's ride.