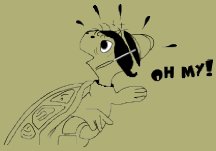 I could have stayed another day in Caceres but the weather was looking good - at least for today. Even though I was less than refreshed, the weather for tomorrow was forecast for lots of rain and I decided I could rest in the next town, Merida. I got packed up and said goodbye to the friendly people at my hostal.
In fact, even though there was a blustery wind blowing, the temperature was much warmer that I expected. The wind was at my right shoulder all day but the scenery and sunshine more than made up for it. Again, I was on the N630 heading south and it ran next to, or very close to, the Camino Via de la Plata. I saw a few pilgrims and one Belgian man ran up to the road just to give me an enthusiastic 'Buen Camino'. I love the Camino!!
The rains have come early this year in this part of Spain and the landscape is a brilliant green. I imagine that the cows, horses, goats and lambs are enjoying this cooler weather. A month ago, the temperature was crazy hot and the pastures would have been full of dry, crunchy, course and brown grasses. Now the grasses are lush, moist green with lots of tender clover flowers. I think they are all very happy.
When the sun is shining the air warms up quickly and I was actually able to ride in short sleeves wishing I had put short pants on. I went through very small pueblos stopping for coffee a couple of times. At lunch, I stopped at a bar getting a bocadillo Francesca. It was a baguette sandwich filled with scrambled eggs. The thing was so big I could only eat half taking the rest to go. Making a 4e sandwich lasts 2 meals is a very cheap way to travel. I also had nuts, an apple and dried fruit to nosh on for the rest of the ride.
I passed a couple of castles across the road from each other. I went into the gates of one to get a closer look. No one was around. The flag was flying so I think that means the owners are home. I couldn't tell if these castles were newly built to look old or if they really were old. It seemed odd to have 2 castles so close together.
The last few days of riding I have had a significant amount of climbing. Today, I had more down than up. What a relief and this was nice since my body was still feeling a bit tired. I've always found taking rest days to be tricky. For instance, tomorrow there is a lot of rain forecast. I knew if I stayed in Caceres today, I would have been itching to leave tomorrow. Sometimes I'll stay a day too long somewhere and regret not moving on. So, I'm riding a bit tired knowing that I can take a day or more in the next town. Merida is a good size city with lots of Roman ruins to explore. Even if I take a couple of days there I'll be ok. This restlessness is a funny thing. It's not about money because I will pay for a hotel no matter where I stay. It's like I have an eagerness to get to the next place and see new things.
The rest of the ride was very gentle ups and downs with nothing but pasture and small pueblos. Occasionally, I'd see a sign that would remind me I'm still on the Camino. Coming into Aljucen, there was a very large church especially considering how small the town is.
On the last downhill, I could see Merida in the distance and quickly coming closer into view. As I enter a city, finding a place to stay is my top priority. I really like staying in the very center of towns. Generally, the city is built around a historic center and there is lots of interesting things to see. Often there is also a good variety of hostels and hotels to choose from around the historic points of interest. I didn't look ahead to plan where I was going to stay and relied on the signs pointing to the historic monuments. Turning a corner, I found the ruins of an ancient Roman aquaduct and some of it was actually in the city streets. This was cool. After lots of pictures, I continued riding until a hostal caught my eye. I had passed a number of hostals already but this one looked better. I can't really say what it is about a hostal that makes it a better candidate but I seem to have an eye for finding hostals that are good value and comfortable. This one had an Arabic look to it and was decorated with colorful tiles and intricate silver framed mirrors. They had no problem taking Myrtle and I got a nice room for 30e. I booked in for 2 nights and might stay 3, we'll see...