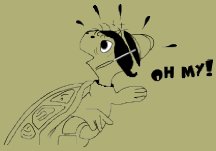 I had a nice and peaceful stay with Matt and Steve. Their place is amazing and such a surprise to find in this small town. They fed me a wonderful dinner with wine and then breakfast with extra strong coffee in the morning. Perfect!
Matt and Steve gave me a nice send-off on a foggy morning. The fog was lifting and didn't really impede visibility but it made for a cooler morning than I've had in a while. I took the C-31 which was a nice road through farmland for the first 15 miles. I especially enjoyed the views of Pals and other medieval towns. Just before Palafrugell the road became a highway. I didn't think it was legal for me to be riding but then I saw roadies out and that eased my mind. Until, of course, the police stopped me and said I had to find another way. Oh boy! They spoke English and suggested riding through Palamos to find the C-253. I couldn't find this highway on Googlemaps but started riding into Palamos where I met up with a young Canadian couple who are riding a tandem to Africa. They were also lost.
On the map there are 2 ways to get out of this area. One is a curly cue mess of a road through the mountains and the other looked to be on a highway that wouldn't allow bikes. We stopped at a bike shop who thought we could ride on the highway. We took their advice and started out. We got lost many times but eventually got through the area to a section of road we knew was alright for bikes. During the day I learned that Dan and Justine have been riding for about a month starting in the north of France. They have been wild camping every day. Since I didn't have a destination in mind for the day I asked if I could camp with them. I thought this is something I should experience. Just after Vidreres we found a small grove of trees off the highway and set up camp. I cleared away enough of the thorny vines to make room for my tent. I really enjoyed their company and slept surprisingly well but I'm still not sure I would have the courage to do this alone.
Sometime during our dinner I discovered they weren't aware of Warm Showers. They hadn't stopped for a rest in over a week. Oh my! They had tried to use Couchsurfing unsuccessfully. This site has changed and now Couchsurfing is very frustrating to use for people who are looking for a place to stay the night. Dan and Justine don't have a computer so at one of our McDonald stops the next morning I let them use mine to set up a Warm Showers account. They also sent out a few hosting requests. Our ride today was kind of long but we had a booming tailwind that blew us along. Much of the ride was along the coast. We could see a bike path on the beach but the train line was between us and we never saw how to get over there. We saw plenty of stairs that led to paths under the road and the tracks but with a tandem and trike full of gear that seemed too daunting a task.
I had made arrangements for a place to stay in Barcelona with a cycle-touring guy I know from the Warm Showers facebook page. He had asked that I call when I got to Montgat which is about 5 miles outside Barcelona. We stopped at, yet another, McDonalds for wifi and there was a response from one of the hosting requests Dan and Justine had sent earlier. Yahoo! I was so relieved and happy for them. Finding Warm Showers will make their trip more relaxed and much easier. My host, Eduard, gave me instructions for getting into Barcelona on bike paths. What a terrific ride we had along the ocean! Eduard met us on his bike at the Barcelona Forum on the coast. He knew exactly where Dan and Justine needed to go and we all rode together into town.
It was a very unusual day in Barcelona. There was a hugely important soccer match between Barcelona and Madrid that was just starting when we arrived in the city and the streets were empty. This is a city of a few million people and no one was around. Occasionally, something big would happen during the game and we could hear the roar echo off the buildings all around us. Eduard led us on a scenic route pointing out the different areas and then we said goodbye to Dan and Justine. I really enjoyed meeting them and having their company. I wish them the best of luck on their ride through Africa.
Eduard and I continued on to the hotel his family runs. It is in a gorgeous and very quiet part of town. This hotel is close to many medical facilities and caters to the families of patients. It was probably 7:30 by the time we got to the hotel and I was shown to a fabulous room. I will be very comfortable here. Eduard and his wife also invited me to a terrific dinner in the hotel restaurant and we all talked about many things while drinking some very nice wine. I booked in for 4 nights and think this will be a very relaxed stay in Barcelona.
Barcelona! Can you believe it?!?