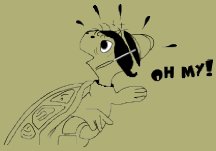 Figueres and La Tallada d'Emporda
Date: October 23 & 24, 2013
Today's Mileage: 38 Total Mileage: 706


I didn't have far to go today but there was a big climb ahead to get out of Cadaques. The wind was making itself known but not as strong as it had been over the last few days. It was another beautiful day when I started out from lovely Cadaques. The climb wasn't as difficult as I had imagined it would be. All I had to do was turn and look back at the fabulous view to know I was a very lucky girl to be riding this road. It took about an hour to finish off the 3.5 miles to the top. And then there were more incredible views looking down on the town of Roses. I must have stopped 5 times on the way down to take it all in. I didn't stop in Roses and kept going to Figueres. It wasn't very far and I was excited to check out the Dali Museum here. I had heard lots about it and wanted to get to town early enough to enjoy it. The road into Figueres from Roses was flat and I had a strong headwind. This was the first mundane ride I had done in many days. There really wasn't anything to stop for and I made a beeline for the small city. I didn't know what to expect for hotels in Figueres. The first hostel I checked out was 3 blocks from the city center and only charged 25E. What a relief! After spending so much on hotels in France it is nice to get cheaper rates. Maybe Spain really is less expensive than France.
I got checked in and then went looking for wifi. I found a wonderful cafe on the plaza that was very inexpensive. I had lunch with coffee for 3E - wow! Then I went to find the Dali Museum. This is an impressive building and exhibit. The arrangement of Dali's substantial work is somewhat confusing and made me feel off-balance the whole time. I'm sure the exhibit was designed this way. Dali really seemed to love life. His work appears to have been produced easily and freely. He looked like he had a great time in his life. I was envious of his spirit and happy to have learned more about this creative spirit.
I went back to the hotel which was very basic but clean and comfortable. Myrtle was locked to a radiator in an unused bar room. The owners introduced me to their young son who is studying English in school. He chatted with me a bit to practice. Adorable!
In my room, I am always looking for ways to do stretches. This is important for me to do everyday. I have a routine I do in the morning and night. Sometimes the space is limited and I have to be creative. I've taken to using a folded blanket or bedspread on the floor to protect my knees and back on uncarpeted floors. I originally brought a yoga pad but didn't like carrying the extra bulk and gave it away. As long as I have a way to do stretches I'm alright. My back has been doing great. It's been a couple of years since it has been this free of stiffness and I'm trying to keep it that way. I'm really happy with the improvements.
In the morning I went back to the plaza cafe for breakfast and to use the wifi. I had made arrangements to stay with warm shower hosts for the night and they don't live very far from here. I took my time because I didn't want to get there too early. It was only 18 miles away and got to the town just after noon. I stopped in the local pub for lunch. I must have an English speaking look about me because everyone speaks English to me even before I open my mouth. It's nice that so many people speak English. Whenever I travel in a foreign country I always feel very American - more American than I do at home.
From the pub it was only a few blocks to the warm shower hosts home. I pulled in and was received welcomingly. Matt and Steve have what I would call a compound. They live in a house separate from the one I'm staying in. There are many rooms here they rent out in the summer. I'm the only guest and the place is gorgeous! I would never have come to this small town except for the generosity of these cyclists who opened their home to me.