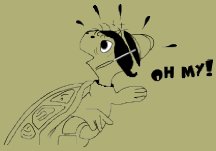 Oh my, did we get some weather in El Puerto de Santa Maria. The winds were very strong while it poured and poured for all of Saturday. There was even reports of a tornado not too far away. On Sunday, the clean-up crews were busy. I was hoping to take a catarmaran to Cadiz but the winds were still too strong. No problem, the train was running and it was an easy 35 minute ride. By the time I got to Cadiz, the skies were clearing and the day turned out to be much better than forecast. This small city on the Costa de la Luz is said to be the oldest continuously occupied city in Europe. Cadiz certainly has some charm and the location is terrific. But, it is also a cruise port town with huge ships going to the Canary Islands. I watched one ship ready to leave and there must have been 1,000 people standing along the railings waving goodbye.
I walked around the outside of the city along the ocean to a old military fort at the point. Some of the views were fabulous. Then I walked through the middle of the town to the central market where I had a wonderful tortilla patata with spinach and pine nuts. The markets in Spain have really impressed me for how clean and organized they are. I probably walked and hung out for 3 hours and then took the train back to El Puerto de Santa Maria. Video from a very enjoyable afternoon.
I also really enjoyed staying at the Hotel Monasterio. The breakfast buffet was outstanding and everyday I made myself a couple of small sandwiches to eat later. But now, it was time to move on as I have a plan to catch a ferry to Morocco in a few days time when the weather looks to improve.
In the morning, I got packed up and started riding under very grey skies. It didn't take long for the rain to start. It never rained hard although a couple of times I found shelter under bus stops. The first town I entered was Puerto Real. It is on the same body of water as Cadiz and El Puerto de Santa Maria. I found a very nice bike path along the water and decided to follow it as far as I could. Unfortunately, I had to backtrack when the path ended abruptly. - with video . Then I took a busier road that ended in a road block which forced me onto the Autovia. Usually, bikes are not permitted on the Autovia but at this entrance there were no signs and then I was able to get on the National road at the next exit. As the day went on, the weather cleared. It was very windy all day and, luckily, the wind was at my side. Everyone has been talking about how warm it is this year. Even with rain the temperature has been right around 60 and quite comfortable for riding.
The first half of the ride had shallow ups and downs. I spent a lot of time riding along marsh land and then pastures. The second half of the ride was more challenging with bigger hills but it was all very beautiful too. I stopped at a roadside cafe for a bocadillo and a cafe solo. The winds really picked up when I started riding again and I was happy to see signs showing my destination town up ahead. I picked Vejer de la Frontera because it is about halfway between El Puerto de Santa Maria and Tarifa where I will catch a ferry to Morocco. On the map it appears to be big enough to have a few options for accommodation. What I didn't realize is the town is on top of a mountain. Holy cow! If I had picked the next town I would have missed the big climb but I would have also missed this very special town.
Vejer de la Frontera is what is known as a Pueblo Blanco and there are a few in Cadiz province. All the buildings in these towns are painted white. Vejer de la Frontera is one of the oldest towns in Europe with history going back to the Phoenicians and also strong Moorish influences. As I got to the top of the climb I could finally see where I was and could hardly believe my eyes it was so quaint and beautiful. Over the last couple of days, I mentioned to a few people where I was headed and no one said anything about the town or that it is on top of a mountain. The first hostal I came to was La Posada Hostal and I got checked into a room for 20e. The bathroom was the next door down and I was the only person staying. The hostal was spotlessly clean, had great wifi and, luckily, also has an elevator because my room was on the 5th floor. The old man who checked me in told me some of the history but I couldn't really understand everything he was saying. Myrtle was parked inside the lobby locked to an iron bannister.
I walked around the town and everywhere I looked it was a picture. The view from the mirador just as the sun was setting was fantastic. I felt very lucky to have stumbled on this magical little place.