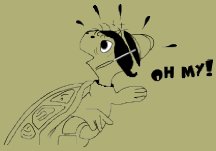 I was a little concerned about my comfort at the hostal La Posada because the room was so small it felt child size. I guess for 20e you only get half a room. But I slept well, got everything charged and was able to use the strong wifi from my bed. I was up early hoping the restaurant would be open but when I brought my bags down everything was locked up tight. I left the key without seeing anyone and loaded Myrtle's gear looking forward to a screaming downhill back to the highway.
At the bottom of the hill there was a nice looking restaurant where I got my usual cafe solo grande. There was also a large plate of huge honey soaked fried bread things that I had to try. Wow was that good and the piece of bread was so big I couldn't finish it.
When I got started for real now on the National road, the skies were blue and there was no rain in the forecast. There was, however, a strong westerly wind blowing. Apparently, this area is very windy. as it wasn't long before I was passing hillsides covered with wind turbines. Then the turbines were right next to the road. Wind turbines are so tall and almost silent. This sure is a good place to have them video. Cows, lambs and horses were grazing on the pasture land peacefully.
Around lunchtime, I found a cafe and ordered a delicious tortilla patata with a cafe solo. This combination is cycling food from the gods. I also had fruit and nuts with me on the trike. The landscape was very gentle ups and downs until the last 12 miles which were close to the ocean and flat. I started seeing lots of vans driving by with the roof racks stacked high with surfboards. With all this wind, I wondered if they were kite surfers.
There were lots of side roads with signs pointing to campgrounds at the beaches. Once I got passed an area with sand dunes I could see the skies were crowded with kites flying. The beaches were loaded with kite surfers. I went by a small beach cafe where lots of people were outside enjoying the sunshine. As I went passed everyone started to clap. This has happened before and it always makes me laugh. I hit the record button on my helmet cam. Too funny. Here is a video I did of this ride into Tarifa where I included the clapping.
This area felt like any surfer town in Southern California. I'm sure there are people here from all over but it's funny how surfing is such an international culture and looks the same where ever people surf. This kind of took me by surprise. Having grown up in Newport Beach, I always think of surfing as a California thing but, I guess, it really isn't.
I kept riding and found my way to the beaches and boardwalk that goes into Tarifa. Oh my gosh, there were so many kite surfers. (kite surfer video) The area where I live now in Oregon is world famous for kite surfing but I don't think I've ever seen so many kites in one place before. This was really impressive. Mile after mile after mile of kite surfing. Incredible.
The boardwalk was wide and now the wind was more behind me. I following the path to a jetty that has a castle at the end. The castle wasn't open so I turned around and started riding into Tarifa to find a hotel. The town isn't very big and I stopped a young British guy who lives there to ask about accommodation. He sent me to the Misiana Hotel where I booked in for 2 nights. This hotel is more expensive than I was expecting but it is very comfortable. Last night I paid 20e, the next 2 nights I'm paying 50. Big difference. I could have shopped around but I didn't feel like it. The front desk people speak English and the guest book is full of gushing reviews from repeat customers. Myrtle is locked in a side patio.
Tarifa has always been a place of mystique and intrigue for me. This is the very south of Spain. I can actually see the rock of Gibraltar and Africa from here. This is beginning of the Mediterranean Sea and a ferry point to Morocco. It is all of those things but, it turns out, at it's heart, Tarifa is a surfer town.
I am now at a transition point on my trip and one that I am experiencing excitment and nervousness about. Tuesday afternoon, I will take a ferry to Morocco. A friend from Facebook and fellow trike-rider, Youssef, will meet me at the ferry port and host me at his home. It is so nice to know someone in a foriegn culture. He will be able to answer all my questions and get me started on this leg of my tour confidently. I am super excited to meet Youssef and his family and have this introduction to Tangier and Morocco. Thanks Youssef for opening your home to me.
The turtle is going to Africa!!