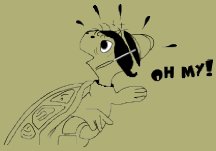 Lebrija and El Puerto de Santa Maria
Date: November 25 & 26, 2014
Mileage: 71

Cumulative Mileage: 634



I am still reeling from my experience yesterday getting stuck in the mud. I was looking at video I took from various times during the ride. That unpaved road was really awful all day and I didn't notice. There were so many signs that I should have turned around and I ignored all of them. The scenery was great, the weather was perfect, there wasn't any traffic and I just continued. Even after I got stuck, I never panicked or was even worried. Even though it never was a really terrible situation, it sure could have been. I was rescued before I even knew I really, really needed to be rescued. Well, to say this was a wake-up call is an understatement. I have always been hesitant about taking unpaved roads but, for some unknown reason, not yesterday.
After a relaxed stay at the very elegant 2-star Manolo Mayo hotel, I got packed up and took the route Googlemaps suggested to the front desk people asking if it is paved. Yes, it is paved but no-one thought it was a good road for cycling. I'm not too concerned when people, who don't ride a bicycle, dismiss a road as being too dangerous. So far, the Spanish roads have been terrific and I'll worry about that later. Once I knew it was paved I was on my way.
Funny thing, there was hardly any traffic but within the first 5 miles Googlemaps was already trying to put me on, yet, another unpaved road. Oh no, not today video. I made an important observation on this ride. When I took the route Googlemaps plotted off of navigation, the unpaved roads disappeared. This will be helpful in the future. I followed the paved road all the way to Lebrija, which was my destination for yesterday's ride. It was a beautiful day through small farming villages with shallow undulations. Even though it was fairly early, I didn't really know what kind of accommodation was available within a reasonable distance and called it a day. I found the comfortable Hostal Cotera for 25e. The young woman running the place, Jessica, was very helpful and went to quite a bit of trouble to find a space for Myrtle. The trike was tucked into a dining room for the night where some tables were moved closer together to make enough room.
One thing I love about traveling and staying at hotels in Spain is how often the bathrooms have large, deep bathtubs. It is so relaxing to have a nice soak after a day of pedaling. My hamstrings were especially sore and I think it was from trying to push my trike through the mud yesterday, haha! I never left my room once I got checked in and had a good night's sleep.
In the morning, Jessica, again, helped get my bags down from the room. This is so unusual. Many places will help me get the bags up but never back down again in the morning. She also helped me get Myrtle out to the curb and loaded up. Very sweet and I was happy with my choice of hostals in this town. I also noticed a new regional variant on the popular tostada breakfast. Usually, I am only offered butter and marmalade with toast. Since coming into Cadiz province, the counters are loaded with little containers that include many pates, jams, honey and cheeses. Jessica suggested a homemade jamon pate that looked awful but was very tasty.
The ride into Sanlucar de Barrameda went very quickly. I must have had a tailwind because it felt like I was going downhill just a bit the whole way. Looking at the elevation profile later I saw that it wasn't downhill. That was nice. When I got to the turnoff for Sanlucar de Barrameda I pulled off the road to check the map. A man in a delivery truck also pulled over. I didn't really notice him until I realized he was talking to me. He asked if I was alone and I said 'yes' looking back at my map. Then he asked if I wanted cannabis. I looked up at him like he was crazy but since I was wearing sunglasses he probably couldn't see my expression. Then he asked if I wanted 'Sexo'. It was probably 10:30 in the morning on a beautiful day. It sounded so out of context I couldn't really process what he was asking. What kind of guy asks a foreign, older, woman riding a tricycle for sex on the side of the road? I waved him away with a dismissive arm gesture. When he asked me for a blow job, in a very vulgar manner standing shamefully behind his truck out of view of traffic, I started pedaling. Super creepy guy! I could hear him yell something about me being crazy and, in my rearview mirror, I saw him get in his truck and drive off. I was a little worried he would turn around and follow me but that was the last I saw of him. Do you think he asks strange women for sex all day? Wierd and icky! That was the first time in all my travels I've had such an encounter.
Sanlucar is very sweet and was my first town on the southern coast of Spain, the Costa de la Luz. I was famished when I got there and had a good lunch at a cafeteria. Then I followed signs to the tourism office to ask about the road ahead. It was so early, I thought maybe I could get a bit further than my originally planned destination of Chipiona. The tourism people were great. They told me about a bike path, gave me maps and helped me decide my afternoon's route. They also told me a big storm is expected by late afternoon. I could make it 16 miles to El Puerto de Santa Maria before the rains hit. This town is big enough to have accommodation choices and is also close to Cadiz, a town I want to explore.
The ride was fantastic. I took a bike path from Sanlucar all the way to Rota. The US has a large military base there and I rode alongside it for many, many miles. The road was being widened and I had a freshly paved unopened road all to myself. The lanes were missing paint and wouldn't be open for a while. Even after the road merged back with traffic, the left lane was coned off. It was a very wide area and I was completely separated from all the cars. At a couple of spots I had to ride around construction crews. One place concrete workers were putting in the dividing barriers. Another spot I had to ride around a painting crew. No one objected to my cycling in their work area and it was a terrific ride.
Once I got to El Puerto de Santa Maria, I pulled off the highway and found another bike path. As I got to the heart of the city, I pulled over to take a look at the map. A young couple was sitting on a stone wall. The woman asked what I was looking for, in English. I said I wanted to find a hotel in the center of town. She offered to take me. Her name is Miami and she is from Havana, Cuba. Really what she wanted was a couple of euros to get a beer. She took me to a 4-star, the Hotel Monasterio de San Miguel. It is an old monastery converted to a beautiful hotel. I had no idea if I could afford to stay but decided to ask. 60e seemed like a very reasonable price to stay in such a nice place. It includes breakfast and I checked-in for 2 nights. I have always wanted to stay in one of these grand historic hotels. My room is huge with a large bedroom, separate sitting/tv room and wonderfully posh bathroom. A big storm system is expected to cause lots of rain and wind over the next couple of days and this seems like a terrific place to wait it out. Here's my video description. Just as I got settled in the room the skies opened up and it started pouring. Nothing like timing.
I asked about getting to Cadiz. It isn't very far and I figured I could ride there. The front desk guy said I could also take a bus, the train or even a catamaran. He also suggested I take my trike on the catamaran. That sounds like a great idea. We'll see if the weather cooperates.