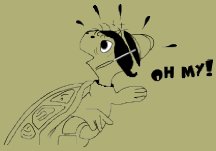 Date: February 7-17, 2014
Today's Mileage: 0 Total Mileage: 2277


One city I had really been looking forward to visiting was Sintra. After spending a couple of day's sightseeing around Lisbon with Hernani, who is an awesome tour guide, I headed out for the short trip to Sintra. This meant taking a metro train, a ferry across the harbor to Lisbon and then walking to the Sintra train station. Of course, it rained as I walked under the famous Rua Augusta arch and pedestrian pathways. Trains run every half-hour, so I didn't bother getting a ticket ahead of time. The train station is set into a mountain. The tracks are upstairs and the trains run through a long tunnel. There were many stops along the way the last being Sintra. I didn't know how far it was to walk to the old town but it was early afternoon and I had a light load. The walk was mostly along a sunken park with really fun sculptures. There was a tea kettle pouring metal from high in the air. Another was of an upside down baby on its head and many other abstract and colorful creations. Sintra is high in the mountains and the walk was up and up. Soon I was in the heart of things making a stop at the tourist information office. They directed me to 2 hostels. I chose the closest, Nice Way. My sister had also stayed here just a few months ago and loved it.
The hostel is a big and beautiful old home that housed servants who worked at the Royal palace. The house is really lovely and smartly decorated. I got a room with a Japanese theme and a nice view using a bathroom down the hall for 30e. The hostel people couldn't have been nicer. They told me everything I needed to know, gave me a map of the area with places they thought I could tackle in a 2 night stay. I walked all over the old town which is magical and charming. The streets are all very steep. The tiled sidewalks become treacherously slippery in the rain. I was like an old lady hugging the walls inching my way down and still slipping even though I was wearing Merrill walking shoes. It's like walking on ice. Of course, there were woman in heels walking down the same streets as if it wasn't raining or the streets weren't steep. Oy vey! How do they do it? Sigh...
The next day I walked a few kms up the mountain to Seteais which is now a 5-star hotel. There are lovely gardens and a fabulous view. I thought it would be nice to get a cup of coffee but they were so snobby I left. From here, it was another 4 kms up the mountain to get to Monserrate Palace. An exotic old English villa that was done up in an elaborate Moghul design. I took the bus. Just the walk from the street through the gardens was amazing. It was also a long way. How did they get everything they needed to run this house? They must have had a stable full of very strong horses to get up and down this mountain. From here I went down to Quinta da Regaleira which is another palace that is simply amazingly elegant, creative and magical. So many curves!
Next, I took the bus to Pena National Palace. This is a huge castle high up on a mountain top that dates back to the middle ages. From the bus stop, it was a good and steep walk. This place really blew me away. From the outside, it looks kind of run down like it could use a good power washing. But the architecture, views and the furnishings are truly all works of art. There weren't many people here, or in Sintra for that matter, so I got a chance to talk to the security people. They were mostly young people who were very interested in the history and importance it holds for the Portuguese. This is a special place and I would love to come back when the gardens are in bloom. Actually, every palace I visited had lovely gardens that would be worth another visit.
By the time I got back the hostel I was exhausted. That was a lot of walking.
The next day, I took a bus to Cabo da Roca. The westernmost point in mainland Europe. The bus went through sweet little towns. I stopped at the tourist information office and walked out to the lighthouse. The wind was blowing so strongly I had trouble taking pictures and it was hard to stand still. I think the wind was blowing at least 50 mph. Intense. An hour later I was back on the bus for Sintra where I got the train to Lisbon.
The next few days I played tourist in Lisbon. I also met a Portuguese cousin. Manuel contacted me on Facebook and politely asked if I wanted to talk about my family name. It turns out our grandparents come from the same area of Lithuania and probably are related. He was turning 40, funny enough, the day after my birthday, and invited me to his party. Hernani was a good sport and came with. This was a very educated crowd. Manuel is a literary critic and his wife is a doctor. Many of the guests were also doctors who had spent time working at hospitals in the US. It was fun and awkward to be introduced to so many people. Unfortunately, I didn't get a chance to talk to Manuel as much as I wanted but it was still fun.
The weather hadn't really cooperated until the last weekend. I went on a group ride with Hernani and friends he knows from the bike shop. Vasco, the mechanic, had trued up Myrtle's wheels but couldn't fix my bar-end shifter. He wasn't familiar with it. I have been using the shifter in friction mode and now it wasn't holding the cable tightly. Hopefully, I'll find someone in Antalya, Turkey to fix it.
After a wonderful 2 months is Portugal, it was now time to leave. Hernani had asked a friend to drive me to the airport. Hernani also came with and made sure I got the folded trike and box of gear to the check-in counter. I never expected him to do this and it sure made my flight much, much easier. Hernani has been an amazing Warm Showers host and I feel like he has become a good friend. He is about to embark on an 8-year bike trip around the world. Hopefully, I'll see him again on the road.
So long Portugal, it's been great!!