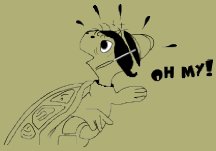 Date: February 6, 2014
Today's Mileage: 39 Total Mileage: 2277


The weather forecast wasn't good but there also wasn't any rain in the morning. The owner of the hotel told me about a road along the coast that was paved and much flatter than the highway. It was about 4 miles to the coastal road and mostly downhill. The wind was howling but luckily it was a side or tailwind. I had a really nice ride along a eucalyptus forest. Even though I was close to the ocean I only got occasional glimpses for most of the day. The road was in great shape with a lovely wide shoulder. I pulled off the road to sweet little Porto Covo for a terrific lunch of 'ink' (squid) fish and beans. I loved the terracotta dish it was served in. The restaurant guys said I could take a coastal road all the way into Sines and it was paved. The skies were very overcast but it still hadn't rained. Porto Covo has a lot of charm and I thought about staying but there was only another 12 miles into Sines and I pushed on.
I was riding on a cliff above the ocean which was beautiful but the road was in terrible shape. Sines grew bigger and bigger. And then the rains came. It started raining in a deluge. I only had a few miles to go and I was getting drenched to the bone. And then it rained buckets and buckets. There was no place to get shelter either. No buildings, overpasses, bus stops or even a tree. The rain was so hard I couldn't see a thing. The wind was incredibly strong too. All I could do was pull over to the side of the road and continue getting drenched. I remember in Malaysia getting caught in a rain like this with Kathryn. But atleast that was a warm rain. It took about 10 minutes for the rains to lighten up and then I continued on into Sines. There was a big hill to get up from the harbor and I pulled into the first hotel I saw. The hotel was a 2 star and affordable. I took my rain clothes off outside. The hotel people were really nice. They let me put Myrtle in the lobby and gave me a beautiful room overlooking the harbor and ocean for 30e. I booked in for 3 nights. They said this rain is unprecedented. Portugal has never experienced a winter like this one. The hotel people were just shaking their heads while looking outside. I'll bet this weather is hurting business too.
I ended up spending 4 nights in Sines because of the rain. This is a very nice and historic town and I enjoyed walking around. Sines is the birthplace of the explorer Vasco da Gama. I especially enjoyed going down to where the fishing boats were docked. There was an very small cafe in the parking lot of the docks where trucks were getting packed with the day's catch, cats and seagulls were fighting over scraps of fish and fisherman were telling tall tales. I picked out a lovely fish and had it grilled. Scrumptious! Just as I sat down the skies opened up in torrential rain and by the time I had finished my meal it had stopped. Nothing like timing.
The winds were super strong everyday which was so annoying. The balcony doors had metal shutters that I brought down a few times because the windows were shaking so violently. Every time I went out it would rain. Sometimes the wind was so strong I had trouble walking. The forecast called for continuing rain. Blah!
It was time to make a decision. I only had one more day's ride in Portugal and it looked like that just wasn't possible. Rain is one thing but the wind had been blowing atleast 30 mph everyday. One day it was blowing 70 mph. There was no way I could cycle in these conditions. I knew there would be alot to see in Lisbon and wanted to be there for a week. So, I made arrangements to take the bus and got packed up for the 10 minute ride to the other side of town. I didn't get a few blocks and it started hailing. Ice!! The hail stopped and then started up again while I was waiting for the bus. Incredible!
Sure enough, this bus driver said he couldn't take the trike. Ugh! I told him I had taken the the trike on 2 other buses but he didn't care. After lots of negotiations, he made me fold and cover it before the trike could go. There was so much room in the storage too. While taking the seat off and folding the trike, it started to hail again. Crazy! But the trike went and I arrived in Almada within 1.5 hours.
I would be staying with my friend Hernani, who has also trike toured, and I first met in Porto through the Warm Showers website. It was only a mile to his apartment and he was waiting. He had a really cool way of lifting the trike down the stairs. He held it up by the front wheel cross bars and bounced it down the stairs on the rear wheel.
I had a week before my flight to Turkey. There is a lot to explore in Lisbon and I also wanted to spend a few days in Sintra. Myrtle needed some TLC after all the cobblestones. Hernani helped me get the trike to a shop to true up the wheels and get some overall pampering. It would be nice to relax in one place for a few days.