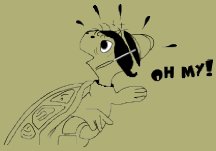 Date: February 24, 2014
Today's Mileage: 29 Total Mileage: 2306


Hernani and his friend Ismael generously drove me to the Lisbon airport early. It was wonderful not having to hassle with a transport van. I always like getting to the airport early especially when I'm flying with my trike. This was the first time I was charged extra on an international flight. Not because of the tricycle but because I had an extra oversized bag. 65e. I don't mind paying extra and am always thankful there isn't any fuss about the trike. My box of gear weighed in at 37.5 lbs. It included my helmet, shoes and camelback. Myrtle and my box were rolled over to oversized luggage and I was checked-in. At security, they wouldn't let me through with a few allen keys I need to put the trike back together. Allen keys! There are 4. They are 3 inches long, curved and blunt at both ends. Somehow these could be used as a weapon?!? No matter, they aren't going as carry on. I had to go back to the ticket counter to check-in my carry-on bags with the allen keys. Like I said, I always get to the airport early.
The first leg of the flight was to Frankfurt. I had to take a train to the international terminal and find the ticket counter for Sun Express to check-in. Here I learned that the carry-on bag I put the allen keys in didn't get checked through to Turkey. I had to go back to the first terminal and find baggage claim to pick up this small bag. No bag on the carousel! The customer service people at Lufthansa were great. They walked me to the room where bags are kept that don't get picked up. Still no bag. Then they went to the computer and discovered that a baggage handler had proactively checked the bag through to Turkey. Great! I took the train back to the other terminal, got my seat assignment and boarded the flight with only a few minutes to spare. Here I was wondering what I was going to do with a 2 1/2 hour lay-over. The flight landed at Antalya around midnight and I got my visa on arrival for $20. I had made arrangements to be picked up and the taxi was waiting with a sign that had my name on it. The drive to the old town of Antalya was easy and the streets were quiet. I got checked into my room and Myrtle was stored in the garden. I had emailed many hostels to make sure there would be room for the trike. This hostel was the only one that responded. Sabah pansiyon is in a terrific location and the room is $25 a night with breakfast.
The next few days I spent wandering around Antalya. The weather was fabulous. Bright sunshine and a welcome change from the rain in Portugal. This is a very old, ancient actually, city on the Mediterranean coast with ruins from 150 bc. I was staying inside the old city walls. It has a ton of charm and there are cats everywhere. I met many people at the hostel and we walked around together. One guy, Dani from France, helped me get Myrtle fixed. I hadn't secured the rear wheel well enough and the chain got badly twisted and looped. I also wanted to get help repairing the bar-end shifter. Dani knew of a good bike shop and they took care of everything only charging me $5. Fantastic!! All day, everywhere I go, people are drinking tea, cay. At the bike shop, we couldn't even think about talking about the trike until a few glasses had been finished. I discovered that the tea is very strong and has too much caffeine for me. Turkish coffee has even more caffeine. The first few days I was flying from all the caffeine. It was very uncomfortable. I also tried Turkish beer and found it to be gassy. And the red wine gave me a headache from the sulphates. Suddenly, the Nescafe at the breakfast buffet was looking better to me.
I also met many local bikers and was invited to go on a ride. Once I heard the route was going to be 120 km, I had to bow out but did go to the meet up location. Many of the bikers, all men, gave Myrtle a try. It was fun to meet so many Turkish bikers. After a week in Antalya, I was ready for my first ride in Turkey to Kemer. The forecast called for rain but it was a nice day. I easily found my way out of the city to the coastal road, D400. It started out as chip-seal but turned into a good road mostly with a wide shoulder. I was told there would be 2 tunnels. 1 long and one shorter. There were actually 3 tunnels. 2 almost a km long and one very short. Tunnels are always very loud. It's election time in Turkey and there are buses playing loud music wrapped with pictures of the candidates. Sometimes there are caravans of buses all playing music loudly. In one of the tunnels I got the hear the music from these buses echoing off the walls. This was special!! Otherwise, my first ride in Turkey was uneventful and I made it to Kemer in the early afternoon. I picked a funny hotel and probably could have done better. The front desk guys spoke English and they quoted me a higher price than I thought they should. I got it down to a more reasonable $23. Once I checked-in and had a look around I felt that price was still too high. The hotel wasn't especially clean and the bed with bedding was quite worn out. Myrtle was stored in the hallway outside my room. There was a team of high school non-hearing football players also staying at the hotel. It was interesting to see them interact. They silently sign to each other but laugh aloud - a lot. I was able to get on the wifi with my tablet but not my laptop. A guy saw I was struggling and offered to help. He was smoking and tossed the cigarette onto the tiled floor, still lit. I was really shocked by this and asked him to pick it up. He stamped the cigarette out in an ashtray that was sitting on the table right in front of us. He couldn't help me get online either. I had a wonderful dinner down the street and then went back to my room to plan the next day's route. There is rain in the forecast.