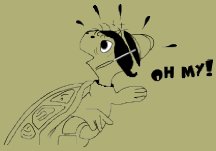 Date: February 3 - 5, 2014
Today's Mileage: 82 Total Mileage: 2238



I had a restful and comfortable stay in Portimao meeting lots of nice people. So far, the Algarve has lived up to the hype by providing beautiful weather. The skies were clear when I got going but it took awhile to get out of Portimao. I had an interesting moment when one of the bungy cords I use to hold down the rack bag came loose. Especially when it got wrapped around the rear hub. Experience has taught me that when something sounds different, stop! Luckily, I was in turtle mode when it happened. I couldn't believe how wrapped the cord had become. It took awhile to extricate the ripped up mess but the hub was ok. The bungy was so mangled I couldn't use it anymore. I always keep a third bungy cord for transportation, to tie down all three wheels, so I had a spare to hold down the rack bag. After all this excitement I continued my crawl to the National road.
It wasn't more than 15 miles to Lagos. I had heard a lot about this port town and pulled off the National road to take a look. It was a good downhill and I was riding along a beautiful marina full of fancy sailing yatchs. By the time I took spin around the marina, I figured it was time for lunch and asked someone for a recommendation. They sent me to a place that made me a fantastic slice of veggie pizza with a great salad. What a nice stop and I needed that fuel for the crawl back up to the highway.
The next stop was a special one. 28 years ago, I was in the little beach town of Praia da Luz for 6 weeks. I played the piano for a voice workshop as part of a college course at Bennington College. It was during January and February. The memory of this wonderful time convinced me Portugal would be a warm place to cycle tour for the winter. (What I have learned from this tour is that Portugal is not the Algarve.)
The weather was just as beautiful as I remembered too. The town had grown considerably but the beach, cliffs and old church we gave a concert in were also as I remembered. I stopped for a very expensive coffee on the beach taking in the memories.
Getting back on the trike meant a long slog up to the highway again. There was a good headwind blowing and I still had quite a ways to go. I saw lots of cyclists out for day rides and even a guy riding a hand-cycle trike. He was one of the few people I got a hello and smile from. I pulled into the small town of Vila do Bispo thinking of calling it a day. It was another 5 miles to Sagres, downhill and with a tailwind. All I could think of was the ride out was going to be uphill into a headwind. I could always stay here and take a bus to visit Sagres. But then, I'd come all this way and would probably regret not riding there. It was a nice ride and I found a lovely B&B with an ocean view for 29e. I had enough time to take a restday and booked in for 2 nights.
In the morning, it was super windy and cloudy. I walked the ten minutes to a large fort high up on a cliff. The fort had a nice view of the area. There were lots of fisherman sitting on the cliffs casting lines with really long poles. The wind was powerful and what they were doing looked very dangerous. I saw a guy bring in a small sea bass and he had to reel it in fast to keep the birds from stealing his catch.
After a very nice 2 night stay, I got packed up for a great ride to Sao Teotonio. My fears of a headwind were unfounded. I had a booming tailwind, woohoo! There weren't many towns to stop in but I did take a break for coffee in Carraipateira. I met a nice couple from Norway who were fascinated by the trike and shared their breakfast with me. My next stop was in Aljezur where I stopped at the tourist information. I was a little concerned that the town I wanted to stay in for the night wouldn't have a place to stay. Being winter, even if Google lists a hotel doesn't guarantee the place is open. The office reassured me there would be a few places to stay and I continued on. There were lots of good climbs and it was slow going. The wind was crazy strong and mostly at my side in the afternoon. I saw more processionary caterpillars too. I had learned they are very dangerous and to keep clear. These creatures use their hairs as a defense mechanism. They release the hairs suffocating their victims. Dogs and cats often die after getting too curious. The hairs release a toxin that is itchy. People scratch and then transfer the toxins to more and more places on the body. A few pics upwind and I quickly moved on. I also saw lots of nests in the trees. Wow, these are creepy insects.
Eventually, I made it to San Teotonio and was grateful to find a nice hotel. They didn't have wifi but I found a terrific cafe on the church square. The menu on the board was written in a language I wasn't familiar with. Turns out this town has a large Bulgarian population. This was another long day and I was ready for a bath and a good night's rest.