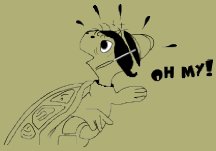 The Albergue in El Real de la Jara was really quiet and I slept well feeling super grateful to have found this place. It was also nice to use a kitchen to make my breakfast of oatmeal and coffee in the morning. Myrtle had been locked in a garage over night and Antonio, the Albergue guy, was quick to help me get my bags and stayed with me until I was loaded up. The directions for the road to Sevilla were simple. I thought I needed to retrace my route back to Santa Olalla but Antonio said there is a better and more beautiful route. Apparently, the road out of Santa Olalla has a huge climb. The road out of El Real de la Jara also has climbing but 1,000 ft less. Alright!!
It was a gorgeous clear morning as I climbed my way out of El Real. This was a smaller road through beautiful acorn heavy oak trees that covered soft rolling lush green hills. There were many, many black pigs busily snarfing up the acorns. The rains have come early this year and the scenery is just lovely. Lots of goats, horses, sheep and cows too. The road had some steep grades and I was often wrenching my way up in the lowest gears. These are the kind of hills that a lot of people love. They can get enough momentum going to crest the next hill without dropping down. Not me, I could only get halfway up and then the plodding starts all over again. But, the scenery and sunshine made up for all the hard work.
The first town I went through was sweet little Almaden de la Plata. Wow, the road through this town was steep. I stopped for coffee and toast and to take a rest. It was really cute. From there, the road kept going up for quite awhile. Then I had a nice downhill into Castilblanco de los Arroyos. I passed big olive groves too.
After stopping to get a sandwich I had a little more uphill and then a great downhill. Along the way I stopped to watch workers in an olive orchard. They had long poles and were whacking the trees with great force. It was hard to say what they were doing but I took some video. The terrain became dryer as the elevation dropped. Lots of grapevines and then it turned to corn, potatoes and harvested cotton. There was also miles and miles of orange groves heavy with rippening fruit.
As I was riding, I kept thinking about the strange lady who wouldn't let me stay in her hostal yesterday. I couldn't shake it and kept wondering who does that? Let's someone cycle 50 miles and then leaves them out in the cold to fend for themselves? I guess there will always be crazy people to run into. There was nothing lost from the encounter and, actually, considering the nice place I stayed and I have 1,000 ft fewer to climb today, everything turned out more than ok. I wondered if I telling this story into the camera would get it off my chest. So, that's what I did. I pulled off a ways on a side road and told the story. Here's the video. And, it worked! I felt a lot better after telling the story and didn't need to think about that crazy lady anymore. Wow, maybe my camera will becoming a personal version of Wilson from Castaway. A device that will listen to my tales of woe.
From there, I only had another 7 miles into Sevilla. I came in along the river passed the Calatrava designed bridge. I saw the old city walls and knew I wanted to be somewhere inside there. After seeing a few signs for hotels I followed one and then lost it but ended up in the Macarena district in a budget hostal for 25e a night. The woman running the front desk was so sweet. She gave me a disabled room so Myrtle could be in the room too. I booked in for 4 nights letting the woman know I might stay longer.
Wow is Sevilla an incredible city. It may be the most beautiful city I've ever seen. Everyday, I explored the most famous sites and got lost walking down the cobblestone streets. The old city is actually quite big. I would guess it is about 2 square miles. I have done a ton of walking.
A friend of the hostal owner is a cycling enthusiast and she invited him over to check out the trike. At first, he was quite dismissive because the trike weighs so much more than his bike. He told me how far he rides in a day and I told him I do about half that distance. He doesn't speak English but wants to learn. The next day, he took me on a cycling tour of Sevilla. It was a gorgeous day and we rode about 20 miles visiting the Plaza de Espana, a cool old monastery, the old 1992 Expo site and riding the bike path up and down the river. I let Clemente take Myrtle for a spin and he came back with a huge grin on his face. He was so relaxed that he joked about taking a nap. After that, he loved the tricycle and kept asking if we could trade. No, I'm not riding your uncomfortable 2 wheel bike, thanks anyway! But it was also a tough day for me. Clemente is a super nice guy but since he doesn't speak English, I had to really push myself to keep the conversation going. We were together for most of the day and after dinner I was completely exhausted excusing myself to back to the hotel. I'm sure it is really good for me to speak more Spanish, and maybe, the more I am put in a situation like this one with Clemente, the faster I'll actually learn this language.
So, after an amazing time and a very full week in Sevilla, tomorrow I will load up Myrtle and continue heading south. I'm only 2 days from the southern coast of Spain and less than a week from taking the ferry to Morocco.