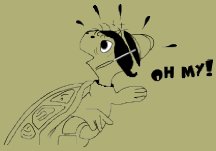 After a good nights rest and my favorite breakfast of tortilla patata, I got packed and on the road in bright sunshine and no wind. Glorious! Last year, I cycled the very north of Spain and had horrendous headwinds just about every day. This is more like it.
First, I had to retrace a couple of miles back to Cerceda to the main road. Right away the road went up. Gently for the first 5 miles and then the incline became more serious. At the turn off for Navacerrada, I thought I was at the top. There was a nice restaurant where I stopped for a bowl of soup. My Spanish is terrible and I couldn't understand anything the woman owner was saying. I asked for sopa and she said something about Caldo Castellano - con pan. Sure, soup with bread sounded great. Wow, this soup was something else. The broth was rich pork with lots of garlic. There were 2 pieces of bread, bacon and an over-easy fried egg, all in the soup. It was like breakfast in a broth bowl. The place was really cute. The tables and chairs were very short and sat close to the ground, something I am very used to. There were some old very large leather bags attached to a wall. Maybe they had something to do with old-style wine-making? I asked the woman how far to the top and she said 2 km. I can handle that.
Well, about 2 kms later the first of 6 signs counting down the kms to the top showed up. 7 kms to the top. There was a sign at every km showing the upcoming grade incline too. Now it got steep. The first km was 7% and slowly got up to 10% for the last km. Oh my, this was slow going. It took me 4 1/2 hours to climb 13 miles to the top. Woohoo!! I had made arrangements to meet a Warm Shower's host in Segovia at 7 pm. I was beginning to wonder if I would make it in time.
Thanks goodness I had that hearty soup! By the time I got the top, I was hungry and stopped at a bar for a grilled cheese and ham sandwich. I also got a small bowl of Caldo Casera which was a small cup of a delicious broth soup. I really like soup when I'm touring. It is typically nutritious and not too filling.
I had expected a nice view. I was so focused on getting to the top, I think I passed the view. There really wasn't anything to see at the very top and I didn't waste any time heading down. I had seen a squiggly mess of a road on the map in the morning. I actually took a picture of it. Usually, I have to ride up these steep climbs but not today. As hard as this climb was, I went the easy direction. The first few miles down were on a road with sharp hairpin turns. The road was down all the way into Segovia. I was flying down. It only took 45 minutes to go 17 miles.
This road took me directly to the historic area of Segovia. At one point, there is a very nice bike path along the road but eventually, it turns into a sidewalk. I got scolded by the police for riding there and he actually stopped traffic so I could cross into the road. I was thankful the road was down because I could keep up with the cars and didn't hold anyone up.
Segovia is really nice with a Roman Aquaduct built in the 1st century as it's centerpiece. This aquaduct is very high reaching 90 feet and stunning when it comes into view. The afternoon sun was behind the arches as I approached and I saw it all in dramatic shadow. There are 170 arches in this aquaduct and no mortar. There are 25,000 granite stones that are held together by the surrounding stones. Super impressive and in amazing condition.
I found a cafe with wifi to get a bite and wait until Carlos, my Warm Showers host, would meet me. Just before 7 pm I rode into the main square next to the aquaduct, our designated meeting place. There were a ton of kids out and they all gravitated to the trike. There were so many kids around me I was concerned Carlos wouldn't be able to see me. No worries, Carlos is 6'6" inches tall and had no trouble locating me. I said goodbye to the kids and we loaded up the trike and gear into his truck for the short ride to his families house where I would spend the night. Carlos is a high school teacher and crazy about bikes. He lives in the town center with his girlfriend and let me stay in a guest house at his father's place. The house is on top of a hill and has a beautiful view of the city. He had a blast taking Myrtle for a spin. Carlos is so tall I wasn't sure he would be able to ride without his knees hitting his chest but he loved it. After getting settled, he took me on a tour of the city and out for tapas in the Jewish section of the old city. This tapas restaurant has won awards and competitions for many years. Luckily, Carlos spoke English and we had a lovely time. He is a really nice young man. We didn't spend much time together but I really enjoyed meeting and chatting with him. He had to get to his apartment and dropped me off with suggestions of things to see in the morning.
Another fabulous day!!