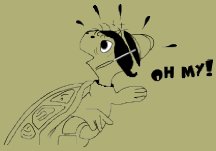 Santa Maria la Real de Nieve and
Madrigal de las Altas Torres
Date: October 31 and November 1, 2014
Mileage: 78

Cumulative Mileage: 132



Since Friday was a school holiday, Carlos, my Warm Showers host, wanted to get going early for a mountain bike ride. This guy is crazy about biking. (Thanks for opening your home and letting my stay Carlos. You are an awesome host!) He had given me suggestions for things to do and there were a few places I wanted to check out before pushing off in the morning. I got packed up at my usual time. It doesn't seem to matter what time I get up, I almost always start pedaling right around 9:30. It only took a few minutes and I was down the hill and back into the old city of Segovia. Last night, Carlos had taken me to the top of the Roman built aqueduct and it is an amazing sight. My camera doesn't have the capability to take the shot I wanted so I needed to find that view point again. There was a lot of climbing involved and riding down very narrow cobblestone alleyways. I asked a few people for directions and, eventually, found it. This aqueduct is very impressive and I shot some video too. After riding around the sweet city for a while and then getting a cup of coffee, I took off for my next destination. Sometimes the name of a town sounds inviting to me. Santa Maria la Real de Nieve was such a name. Something about snow in the name, I'm guessing, refers to Saint Maria's purity. Actually, I've been smitten by many town names in Spain including Segovia, which I why I chose to go in that direction out of Madrid.
Since I got such a late start, I wasn't going to put in too many miles. It was a gorgeous day and the ride was flat through barren farmland that is ready for the winter. It was only 1:30 when I got to Santa Maria but the town was so small and cute, I had to stop.
I stayed in a sweet hostal. The owners were thrilled with the tricycle. They made sure it was parked inside the locked garage in front of the cars for added protection. Through out the evening, they would invite patrons to take a look. I offered to let people sit and try it out but everyone was too shy. In the morning, my bill was 37e for the room, dinner and breakfast. The place was very comfortable and I was surprised how inexpensive it was.
The news all night was about the big weather change ahead. I couldn't get a good read on what was going to happen in Salamanca. The news kept talking about a very powerful storm hitting Galicia with record rain likely. Galicia is much further north in the mountains. The sun was shining when I got going. There was very little wind and maybe it was a few degrees cooler. Still, temps were in the 70's which is fantastic. I love the sun. The guys had assured me there is a hostal in Madrigal de las Altas Torres so I made that my destination for the day. 35-40 miles seems to be my sweet spot for daily mileage. I can take my time, not feel rushed and also not be exhausted when I get there. If there are hills to climb I've got enough time. If not, I get more rest.
I took a secondary road which was in good shape and had very little traffic. There were a number of small pueblos to go through. More like, blink-and-you'll-miss-them type towns. I stopped in Arevalo for lunch at a public park using food from my bag. It was such a nice and easy day. Again, like yesterday, the road to Madrigal was flat and I arrived at a very reasonable 3 pm. The temperature was still warm but the skies were starting to cloud up. The town of Madrigal de las Altas Torres is obviously ancient and very small. I went under the old city gates (video) and it didn't take long to go through the whole town on the cobblestone roads. The hostal turned out to be on the main road. From the outside, it wasn't clear there was a hostal. It was a busy place with lots of families having lunch together. The trike always draws attention and I walked in, as naturally as possible, with all eyes on me. I approached the bar and asked about habitaciones and was immediately taken upstairs to look at a room. Small town Spain has some really wonderful hostals. The room was very basic, comfortable and super cute for 25e. Since the restaurant and bar were so busy, they suggested bringing the trike inside later in the evening. Great, no problem with that.
I had a nice, hot shower and then a terrific meal of sopa mariscos with a healthy salad. The Spanish love meat and salad is often the only vegetarian choice in a restaurant. The hostal actually had a strong wifi signal and I was able to take care of photos and video I had been trying to upload for a few days. I think I was the only guest staying at the hostal and was very appreciative of the quiet night ahead.