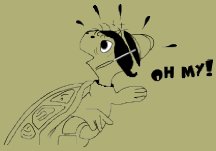 On my last day in Madrid I walked around probably 8 miles including a couple of hours at the Museo Nacional del Prado. The museum is free between 6 and 8 pm but I didn't feel like coming back so I paid the 14 e. I like museums but I like museums better when I'm with friends. The Prado is considered one of the world's great museums. It is very large with impressive works. There are Goyas, Rubins, Valesguez, El Greco and a surprising number of Flemish pieces. There was one work that really hit me by a Dutch painter Johannes Stroebel. The painting took up an entire wall and showed Salome receiving the head of John the Baptist at a big party in Herod's palace. I approached it from the end where there is a lot of celebrating going on. It was quite shocking to suddenly realize what the celebration was about. Then there was a painting depicting 2 woman gladiators. It got me to wondering about women painters. I only walked through the permanent collection but I don't think I saw one painting by a woman. It seemed very strange to me. The paintings are all amazing but I found the most common theme of religious stories to be overwhelming. There were also many paintings of royalty. Sometimes I felt like I was in a tomb of Christianity. Maybe I needed to see another section. I really enjoyed walking through the parks and small streets. It was all very quaint.
The next morning was the big day. I got packed up, loaded up and started out the short distance to 3ike Recumbents to meet Jason for the first ride of my tour. On my way, something didn't sound right. I thought the rear wheel was rubbing. I got off and walked around but didn't see anything. When I sat down, the folding mechanism collapsed. That has never happened to me before. I hadn't finished putting the trike together when I got back from the ride with the Okocicle recumbents. Good thing I wasn't moving! I took the bags off and leaned the trike over to tighten the bolt underneath. As I got started again, I could still feel something rubbing but I was so close to Jason's shop I kept going.
Jason was waiting with his friend Luis Manuel. All of us were riding Scorpions, cool! They had a present for me too, a new Espana jersey. Very nice guys!! I had a couple of things for Jason to look at before we headed out. One was the rubbing which turned out to be my 3-liter water bladder sitting on the rear bumper. I've had that bladder in the same place for a few years and don't know why today it was too heavy. We decided to move the bladder on top of my rack bag. While doing that Jason noticed I didn't have my Ortlieb side recumbent panniers attached to the racks correctly. There are 2 clips that attach to the top of the rack and one at the bottom. I always kept the bottom one attached under the rack. He showed me how it should be on top of the lower rack bar to take some of the pressure off the top clips. Looking more carefully, he could see the top clips were stressed and offered to order me some new ones. I thought that sounded like a good idea. I've been riding with these bags for probably 5 years and never thought to attach them any other way. Thanks Jason!!
It took awhile, but we finally got going on a picture perfect day. Bright sunshine, temps in the high 70's and no wind. Until Jason had offered to ride with me out of Madrid I had planned to use a Googlemaps route. That route had me going through city traffic. Today we rode 12 miles around Madrid all on bike paths. It was so nice! After a quick stop for coffee, they got me to the path that goes north and said goodbye. I only spent few hours with these guys but they really felt like friends. There is something about the recumbent community where it often feels like a family. Jason and Luis Manuel explained the route on bike paths to Colmenar Viejo where I would switch to roads in the direction of Segovia. So long guys, I hope to ride with you again sometime.
The path was very straight forward. When I got to Colmenar Viejo, I asked some cyclists about the road to take toward Navacerrada and I was practically on top of it. There was a good shoulder which always makes me happy. I got to the town of Cereda at about 4 pm and asked about accommodation but there wasn't anything. A young girl of 7 or 8 years was sitting outside City Hall with her mother. City Hall was closed and I asked if they spoke English. The little girl did. She was waiting to take a painting class and walked me over to her teacher's house hoping the teacher might be able to help. The girl translated and the teacher wrote out directions with a map to the next town that had a hotel, Moralzarzal. The z is pronounced with a soft 'th' and I had the hardest time understanding what she was telling me. Finally, when I saw it in writing I understood. I thanked them both and carried on with the map in hand. The town was only 2 miles away and the hotel was lovely. I was kind of surprised to find such a nice hotel in this very small farming town. The shower had 2 heads and 6 jets to choose from. There was also a good restaurant and I was hungry. The price was a little more expensive ($65) than I had hoped for but was still within my budget.
This was an amazing first day of a tour. The weather was spectacular and riding with Jason and Luis Manuel couldn't have been nicer. I went to sleep feeling very lucky.