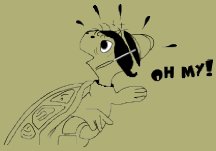 The bar at the hostal, in Madrigal de las Altas Torres, didn't open until 9 am. So, I had a leisurely morning waiting for employees to arrive so I could have breakfast. After a couple of cafe solos and a tosta I pushed off into cloudy skies and wet roads. There had been significant rain overnight but the wind was very calm and warm from the south. I was expecting much colder temperatures so this was a good start to the day. I used Googlemaps for a route and then asked the barman if the road was ok. He said it would be fine and it was. This was a tertiary road I found today and there was hardly any traffic at all. Occasionally, I'd see men with their sons and dogs, out for some Sunday morning hunting, and that was probably the most action I saw all day.
While I'm riding I'm thinking about all kinds of things. Today, I was thinking about the people I'd been hearing from who insist flags are useless. I've heard this argument before. Many people believe that flags don't flap and are essentially, nothing more than a pole in space flying straight back. Anyone coming up from behind will only see a thin sliver of color from the flag. I've been riding trikes for about 10 years and, knock on wood, have never even had a close call with a vehicle. I've also never seen a flag that I thought couldn't be seen. Sometimes they are smaller or shorter than I would use but they can all be seen. Since I have a video helmet camera and there was very little wind blowing, at this point of the ride, I decided to do a test. I turned the camera around and shot some video behind me at slow speed to see how well my flag flaps. The resulting video generated a lot of discussion on Facebook with most people saying they didn't think my flag flapped around enough. Hhhhmmm...well....what do you know about that? Based on this reaction, I did something I've been thinking about for awhile. I cut 2 very thin horizontal 'V' wedges so my flag will now flap in 3 pieces. I think that should do the trick!! I will probably do another video test to see how well this modification works.
As I continued on my ride, the route went through very small pueblos. Since it was Sunday, everything was also very quiet. Around lunch time I pulled into the little town of Palaciosrubios. It was deader than dead. I found the local bar which also looked closed. What a surprise I found there. It was not only open but had gorgeous tapas on display. I'm guessing the woman owner had just put them out. The plates were brightly colored and had gourmet items to choose from. Mostly, the tapas were toasted slices of baguette with meat and veggies. One plate had toast topped with kiwi fruit, sardines and a sauce drizzled on top. That is such a cool combination. I had an order of, my favorite, tortilla patata and a slice of empanada bonito with a cafe solo. My bill came to 2.30 e. Incredible food at such a cheap price. There were 2 other patrons and we talked a little as that is about all I can do. Fun stop!
As the day wore on, the wind started to pick up. The forecast was for rain and, so far, I had a dry ride. That is until about 10 miles from Salamanca. I could see a big rain cloud coming my way and soon it was hailing. Sometimes, there's no where to go for shelter. I had corn fields on either side of me. Nothing to do but get pelted and keep riding. After about 1/2 hour, I finally was able to stop under a rail road pass. I'm not sure I've ever ridden in a hail storm for so long. The storm passed in another 15 minutes, the wind died down and I continued my way into Salamanca. Here's some video of my ride in the storm.
The rest of the ride was probably the hilliest part of the day but soon I was in Salamanca. What a gorgeous city. I had no idea. As I was riding I kept saying 'Wow, wow, wow!'. There are lots of incredible churches mostly in the old city. The streets are designed for pedestrian traffic and getting through was slow but easy. I was looking for a hostal I found on TripAdvisor. It has a very high rating of 4.5 out of 5 stars with reasonable rates. Knowing this is the slow season and that TripAdvisor takes a piece of the price for themselves, I didn't make a reservation ahead of time. The Plaza Mayor hostal is right on the Plaza Mayor which is stunning and huge. I took some video of that too. The price for a room with a bathroom on TripAdvisor is 41 euros/night. I got a room for 30 euros. There was a steep set of stairs to get into the hostal and the front desk person was such a good sport about helping me get Myrtle up. Kathryn, who I rode with in Malaysia, and April think they stayed here earlier in the year when they did a trike tour to Portugal. So, apparently, this wasn't the first time the hostal had seen a trike. I tried to ask about other trikes but, unfortunately, that discussion was beyond my Spanish language skills. The front desk lady let me keep Myrtle on a patio and out of the way.
While I am in town being a tourist, I also have some things to take care of. From Salamanca, I want to ride south on the Camino Via de la Plata and need to find the route and a Credencial so I can stay in Albergues along the way. Jason, from 3ike Recumbents in Madrid, had ordered replacement clips for my Ortlieb panniers. I gave him the address of the hostal so I can receive those. The weather is expected to be rainy and much colder for the next few days so I am in no hurry to push on and am looking forward to seeing the beautiful city of Salamanca while also getting a good rest.