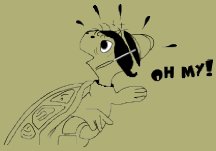 Date: December 2 and 3, 2013
Today's Mileage: 47 Total Mileage: 1564



It was really nice to have a private room. The room was much more expensive than an albergue but sometimes it's nice to take a break. I like the albergues but there is no privacy. Also, heat must be very expensive in Spain. It is so cold and everywhere we go the heat is turned off during the night. Even in the pension the radiators were cold in the morning. Breakfast wasn't going to be served until 9:30 and I waited until the last moment to get out of the bed. Fabricio and I took all our gear downstairs to get ready so we could leave right after eating. Wow, it was cold!! The pension dining room had a roaring fire going and I put my gloves next to it to get them toasty warm. It may have been cold but it was also clear blue skies with no wind. We have been very lucky that there hasn't been any wind or rain for the last few days.
The pension people told us we could continue on the road that ran passed to start the climb up to O Cebriero. Going back to the National road would add 10 kms. How hard can 8 km be?
O my goodness - this was some seriously tough climbing. Fabricio walked and I rode ever so slowly. The climbing went on and on. Every turn brought another steep road. It was also very beautiful. We were going so slowly pilgrims walked passed us. Luckily, cyclists have another road to take that is paved. I think it is shorter but steeper and we didn't have to be passed by anyone walking. There wasn't any traffic on this road at all. At La Laguna, the road merged with the Camino and we met up with a large group of Koreans. This village is only a few houses and a bar. We stopped to catch our breath and get a stamp from the bar. I keep my Compostela passport with my tablet hoping we will also find wifi at the stops. Not today. Just as we were getting ready to go cattle were herded passed the bar. I, of course, wanted to get pictures which annoyed the shepherd who kept yelling 'Señora!! Señora!!'
Eventually, we could hear the cowbells far enough away that we thought it was safe to continue. Turns out the cows were taking the camino and not the road to another pasture. The camino isn't very wide here and I think the cows turned it into quite a mess. We got stopped again by the same herd as they needed to cross the road to get to yet another pasture. We had more climbing to do and weren't in any hurry to start so we relaxed and waited.
This climb was just as tough as the last one. I think it took 1 1/2 hours to go only a few miles but we made it to the cute celtic village of O Cebreiro. We stopped at the church which is one of the oldest on the Camino to get a stamp when I realized I had left my tablet at La Laguna - our last stop. Oh boy! There was a taxi and we asked the driver to take me down. I couldn't believe how close La Laguna was. It took minutes by car. I think I was there and back in less than 10 minutes. I should have been thrilled to get my tablet and passport back but seeing how little ground we had covered was actually kind of demoralizing.
And this wasn't the end of the climbing. The highest point of the Camino, Alto de Poio, was still many miles away. I had only heard the name of the highest point and it sounds like we were climbing to chicken mountain. Why would a mountain be named after a chicken I didn't know. I kept making clucking sounds until we reached the top when I saw that the mountain wasn't named after a chicken at all. I have no idea what poio means.
From the top we had a wonderful downhill into Samos. We met a group of pilgrims along the way and we all screamed 'Vamos a Samos!!'.
Samos has a gorgeous monastery where the municipal albergue is housed. It's in a huge medieval building. I was kind of excited to stay there. After walking through it, Fabricio had other ideas. We couldn't find anyone at the monastery so he went across the street to a private albergue and found us a very comfortable room for 10e. There was a wonderfully hot shower and it also had a really good restaurant. We later found out the monastery didn't have any heat or hot water and had a must-leave-by time in the morning of 7:30. Yipes!! It was so cold that the floor had frost on it in the morning. Wow was that a close call - Thanks Fabricio!!
My legs were feeling less than fresh from all the climbing yesterday as we got going the next morning. And I knew there was more climbing today. Fueled by good coffee and a huge bocadilla francesa we started out - with a lot of fog and frost. We passed through vineyards where men were out hunting with dogs for rabbits. It was cool and a bit scary.
The climbs were long but not steep. Fabricio has had a sound in his rear wheel for a few days that seemed to be getting louder. We stopped in Sarria and the bike shop guy said the sound was from the plastic protector and nothing to worry about. After more coffee we carried on. The day warmed up and we actually had to shed layers. At Paradela we stopped for a huge lunch. Sometimes it shocks me how much food I'll be served and, of course, eat. Wonderful homemade veggie soup followed by grilled fish and potatoes. For dessert we both had chocolate mousse. And there's always bread. I don't think I've ever eaten so much bread in my life as I have in Spain. It's good bread too. A meal is not complete without bread!! We were feeling kind of porky getting back on our bikes. We kept telling ourselves that a downhill was coming and plodded on. It took another 10 miles but then we had a terrific descent into Portomarin where we got checked into the municipal albergue.
The woman who runs the place wasn't exactly friendly and the showers had only tepidly warm water. There was a large room with probably close to 60 beds and they were all full. The smell of sweat and cigarettes was thick in the air. Almost all the albergues have very inexpensive laundry machines and there really isn't a good reason people should stink. The Camino is not a wilderness hiking trail. People have access to showers every night. This wasn't really the experience I was hoping for.
Portomarin is an interesting place. It is on a river and in the 1960's the entire town was moved to higher ground when a dam was put in. There is a huge medieval church here and it was also moved stone by stone. I didn't see a dam and wonder if it has since been removed.