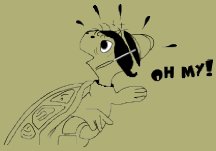 Date: December 2 and 3, 2013
Today's Mileage: 59 Total Mileage: 1623



The woman who runs the albergue in Portomarin had come around to the dorm room early in the evening to tell Fabricio that it would be so warm in the night he would want to turn off the heat showing him how to do this. I don't know what she was talking about because I think the heat was turned off automatically at around midnight. I was toasty warm in my sleeping bag but when I got up in the night it was cold in the room. The lights in the room were automatically turned off at 9 pm. I was already in bed reading but knew this was going to cause people problems trying to find thier bunks. The ear plugs went in and the eye shades went on to avoid seeing all the torches that would be lighting up the room. I couldn't do anything about the smell of sweat and cigarettes.
Fabricio and I were one the last people to leave the albergue in the morning. I don't know how pilgrims can start walking so early in the cold and dark! We stopped first for breakfast and then pushed on knowing there was an 11 km hill waiting for us.
We were assured the rest of the day was downhill. Yes, it was, except for all the hills. We would have a good downhill and then climb but not quite as high as the last hill. This went on all day. The skies were clear and, again, there was no wind. It was a beautiful ride through lush farmland. My legs were really tired and I was slower than usual. We got to Melide which was our destination for the day earlier than expected. We decided to push on to Arzua. With these extra mles put in today we could reach Santiago tomorrow. I was ready for an extended rest.
We pulled into the Albergue at Arzua and the place just looked cold to me. I was too tired to put up with another cold night with all the smells and left Fabricio to look for a pension. I found a sweet little place a few blocks away. Fabricio paid 5e and I paid 25e. But a good night's sleep was worth more than that to me. We met up later for dinner. Fabricio wasn't happy with the sounds coming from his back wheel. He left his bike at a shop and called the company he had rented it from. No problem, they would pay for whatever repairs the bike needed.
In the morning, after a wonderful night's sleep, I met Fabricio for breakfast. He had already picked up his bike. The bearings in the rear hub had been cleaned, repacked and greased and now the squeaking was gone. We took off with a lot of fog heading back into the hills. Today would be our last day riding the Camino de Santiago Frances.
Not long after we started a news crew from Santiago stopped us. They wanted to know about the cost of doing the Camino by bike. The videographer followed us for a long time. Fabricio stopped at the bottom of a hill to be interviewed a second time. I wasn't stopping at the bottom of a hill!! Can you imagine how many Camino stories the people of Santiago have seen - oy! Since this isn't a time sensitive story there was no telling when it would air or if it would be aired. Still, it was really fun getting the attention.
As we approached Santiago we took the Camino in for the last 10 miles. I'm not sure why but my Garmin reset and turned off. I couldn't turn it back on. Later, I realized I could have manually reset it - oh well.
Oh my goodness, the last few hills into Santiago were steep. These were the steepest hills of my tour so far. For the first time I used my low SRAM gear. I was hoping I wouldn't need it during the trip because I wanted to remove it. I think it would have been faster for me to walk and push the trike. But pushing the trike isn't an easy thing especially with all the gear so I pedaled. Luckily, there weren't any pilgrims passing us. We climbed to the high point of the day, Monte de Gozo with it's beautiful monument to the Camino. There were a few pilgrims here also taking a break. I think the excitement of getting to Santiago is what was keeping me going because my legs were quickly turning into jelly.
We had to huff and puff our way up a few more steep hills through very quaint villages on the Camino before arriving in Santiago. Our first stop was the Oficina del Pelegrinos to get our Compostelas, a certificate of the completion of the Camino de Santiago. One nice thing about doing the Camino in winter is there are fewer pilgrims. We were the only people in the office. I've heard in the summer it can take hours of waiting in line to get the Compostela. From there, we went to get pictures in front of the Cathedral where the bones of St. James lay. Gorgeous cathedral!!
Fabricio had already picked out a hotel where his luggage was being stored. It was a short ride to the La Salle Hotel just outside the old city walls. One part of the hotel is an albergue and the other is a hotel. I really needed to get some rest and got checked into a very comfortable hotel room with a bathtub.
Wow - it was hard to believe I made it to Santiago and finished the Camino but my legs will be very grateful for a good rest. I will be in Santiago for about a week to relax and enjoy this beautiful city.