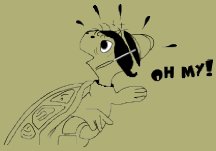 Astorga, Ponferrada and Las Herrerias
Date: November 29, 30 and December 1, 2013
Today's Mileage: 92 Total Mileage: 1517




I took care of many things in Leon including getting Myrtle's chain and derailleur cleaned. The mechanics at Bicicletas Carlos did a great job giving her a mini tune up too. They tightened up the brakes and the gears shifted much better when they were done.
Even though I was still tired, the weather looked to be improving and I decided to head back out on the Camino de Santiago. I stopped into a cafe for breakfast and a pilgrim invited himself to sit at my table. It was a guy from Poland who had completed his Camino showing me his Compostela. He smelled so strong of garlic I thought I was going to gag. He had run out of money and didn't know how to get home. I gave him a few euros and quickly drank my coffee getting away from the smell. That was too much to take at 9 am. As I left the city I ran into lots of pilgrims walking on this sunny but very cold Sunday morning.
I could see mountains in the distance but knew today's ride to Astorga would be fairly flat. In the morning, I rode many miles feeling something jabbing me in the back. I couldn't believe how long it took for me to realize I had my rain pants on backwards. It was that little plastic piece that tightens the drawstring that was jabbing me. Oy! I stopped in many small towns for coffee and to warm up. Every town has its own character. Coming into Astorga I lost the N210 and took the NVI. Maybe I was working on a Spanish lesson to intently? There was a big hill to climb to get into the town. What a surprise this town turned out to be. The architecture and churches were amazing. There are also 5 chocolate factories! I rode around the town enjoying all of it before finding the Albergue which was in another church.
This albergue had a separate room just for bikes! I met a lot of people here including a young Brazilian guy who was also biking. Anna had walked from her home in Strasbourg and Simon had started in Paris. I had seen Maxamillian from Italy twice earlier in the day. He had walked the same distance I had ridden. And then there was John.
John is from La Pine, Oregon. He introduced himself while showing me a picture of his son, Ashton Eaton. Ashton Eaton won the gold medal in the decathlon at the London Olympics setting a world record. He was very excited when I knew who Ashton is letting me read a letter. It was fairly obvious that something wasn't quite right with John. He couldn't sit still and had trouble with his short term memory often repeating himself. John started walking in St. Jean-de-Pied without sticks. Coming down from the Pyrenees the road was steep and the ground was soft. He slipped and broke his right foot. He said he knew the bones hadn't set but he couldn't feel the pain and kept walking. He also talked about having brain damage. He later told me he had been beaten up by 4 guys on a MAX train in Gresham. John never recovered from that attack. Early in the evening when he couldn't sit still he decided to start walking. It was probably -5C and dark outside. He said he hardly sleeps anymore and if he stayed he would keep everyone awake. Wow! It seemed everyone in the Albergue had a John story and no-one knew what to believe. I sure hope he is alright!
In the morning I started riding with Fabricio, the young Brazilian. This was his first bike tour. He walked up most of the hills and wanted to keep the day's mileage manageable. He wasn't interested in going fast and we seemed to match up surprisingly well. I think he says hello to people more than I do which I think is really fun!
Wow, it was cold when we headed out. Any downhills were painful. There wasn't much wind and the sun was shining but -5C is really cold. We had a lot of short and steep climbs. The scenery was beautiful and we stopped often for coffee. The views at the top of the climbs were amazing. It was so cold I didn't want to take my gloves off to take pictures. Everywhere we stopped we would set our gloves on the heater. Just as we arrived in Ponferrada we met up with 3 young kids who were super excited seeing the tricycle. Fabricio asked for directions to the Albergue just as an old man carting a load a wood stopped suggesting we talk a picture. It was so cold and my hands were freezing after a long downhill but I couldn't turn the man down. It didn't take long before we had found an Albergue for the night in another church. This one was by donation and they had a spot in the garden to park the bikes securely.
It was really cold again in the morning. I had forgotten to cover my seat pad and it was frozen. I brought the pad inside and set it on a radiator to thaw out. It didn't take long and the seat pad was toasty warm. We stayed on the road because much of the camino looked to be very narrow and steep. In the afternoon we got to Croix de ferro (Iron cross) which is at about 5,000 ft. Tradition says that people bring a rock to leave at the cross which is very tall and thin. Sometimes people bring a rock from where they started walking and sometimes they bring a rock from home. The rock typically has some spiritual significance for the journey. Pilgrims throw the rock with their back to the cross. I didn't even know about this cross so didn't bring a rock but I watched a few pilgrims throwing thiers. As you can imagine, quite a big mound of rocks has formed over the years. There is also a beautiful chapel here.
Fabricio and I continued downhill to Las Herrerias. Fabricio had heard about a lovely albergue and was looking forward to staying but when we arrived the albergue was closed. This is a very small mountain town and we weren't sure where to go. A local man showed up and escorted us to a pension that appeared to be quite new. It was right on a river. They had a storage room for the bikes and we each had our own room. Perfect place! The shower was hot, the heat was on and there was a restaurant that served fabulous food. Wonderful end to a terrific day!