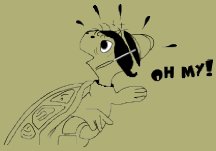 Date: January 31 and February 2, 2014
Today's Mileage: 95 Total Mileage: 2156



My ride through the interior of Portugal was a quick one. Today I would be back at the coast and the Algarve. I got started at a reasonable hour. I've really enjoyed that most of the hotels include breakfast but often they don't start serving until 8 or even 8:30 in the morning. I don't feel comfortable loading up the trike before breakfast because I have to load it up outside. Often, it won't fit through the doors with the bags on. But, I bring everything down and set the bags close to the reception desk for security. Most of the hotels have very few guests this time of year so I don't feel too bad taking up the floor space. This way I can get going between 9 and 9:30. At my slow turtle pace, it's important to give myself enough time to reach my destination before darkness sets in.
The map showed an area with more squiggly lines than the last few days and I was expecting a bit more climbing. The sun was shining and the wind wasn't too bad when I set out through lovely farmland again. Right away the climbing started. I had to crawl up the crest of the hills but for a stronger cyclist or someone riding a velomobile, these hills would have been a dream. With more aerodynamics at work, it would be quite possible to crest the hills without the effort I had to put in. The thought of it made me laugh.
Soon the hills were getting steeper and this was unexpected. How did a mountain get put in my path? I was crawling along for a few hours. I stopped for pictures when I came across a long line of caterpillars that had formed a conga line in the middle of the lane. There were probably 50 of these very hairy insects traveling nose to tail across the National road. There was very little traffic, but still, I couldn't imagine how they had survived. I didn't see any squished ones either. I wondered if I moved the head caterpillar closer to the edge of the road maybe the rest would follow. Or, maybe they would be more confused. I decided to leave them be and let nature work its magic. They were really fascinating.
The view from the top was fantastic. It was already mid afternoon and I had hoped to get to Faro before nightfall. Luckily, it was all downhill from here. I had picked out a 2-star hotel in the town center that had good reviews. Here I made a rookie mistake by asking for a bathtub. If I had asked to see the room and it just happen to have a bathtub I would have paid 25e. But since I asked, the room cost me 30e. Live and learn!! And it was worth it to me to be able to soak my legs. Again, I moved the boom out and the legs are doing better but I still have some aching in the right leg.
I guess that ride over the mountain took a lot out of me because I was exhausted and booked in for an extra day. Faro is a sweet town and much smaller than I expected. The wind was seriously blowing and I didn't spend much time exploring. Actually, I didn't do much of anything and barely left my hotel room. This is what I call a rest day.
After a 2 night restful stay in Faro, I got packed up to continue exploring the Algarve. I had heard from a fb friend who wanted to show me Albufeira and ride a few miles together. Andy was going to meet me on the road. But first, I had to get out Faro which turned out to be much harder than it should have been. Of course, Googlemaps put me on dirt roads and then I realized I wasn't on the road Andy and I had talked about. It took awhile, and I had to cross a highway using a 3 story pedestrian ramp, but, eventually, I found my way to the National road.
There were lots of cyclists out on this sunny day. I was easy for Andy to spot. I think he was surprised how far he had to ride to meet up with me. We rode into beautiful Albufeira for coffee on the beach. Then we rode on for another hour and Andy pointed to some roadside restaurants that specialize in Chicken Peri-peri. I, of course, had to stop and try it. Delicious!! Next door to the restaurant was a liquor store that is in the Guiness Book of World Records for having the most lighters glued to the walls. Funny place!
Andy rode on with me to Lagoa where I expected to find a hotel. He had just enough light in the day left to turn around and get home. Thanks Andy for a really nice ride and showing me this area of the Algarve!
Lagoa was big enough that finding a hotel or place to stay should have be easy except there wasn't any place to stay. I rode on another 10 miles to Portimao crossing a beautiful bridge at sunset. A young couple, very generously, walked me to a residencial hotel. The woman who ran the hotel was terrific. Elsa let me put Myrtle in the lobby and showed me to a very comfortable room for 20e. This had been a big ride and a big day for me and I was ready for a good night's rest.