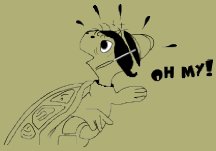 Redecilla del Camino, Belorado and Burgos
Date: November 20, 21 and 22, 2013
Today's Mileage: 57 Total Mileage: 1301



The dormitory room at the Albergue with 80 pilgrims was very busy in the morning. 4 bunks shared a small row of space. I have 3 bags which sitting upright next to each other fills the space the length of the bed from head to tow. Everyone else is carrying their packs which are much smaller. Since I am on a bike I got dressed quickly and then went to find breakfast to give my bunk mates more room. My latest food discovery is tortilla con potatas. It is like a potato quiche or fritatta and I love it. I found a slice with a couple of cafe solos and then I was ready for the day. When I returned to the albergue everyone was gone. The staff was busy cleaning. It is not allowed to stay at a municipal albergue after 9 am and I was late getting out of there.
The ride in the morning was cold! My gear was doing well except for my feet. I wore socks, sealskins waterproof socks covered with a plastic bag and it wasn't enough. My toes were freezing. The temps were in the 30's and the forecast called for wind and possible snow. I was also climbing all day.
I followed the N-120 which runs very close to the Camino walking path. Occasionally I saw walkers as I started to catch up. By the time I got to Santo Domingo de la Calzada my toes were icicles. This is a good size, very historic, town and I found a bike shop to buy a pair of booties. $50 Castelli booties! I stopped for a wonderful lunch and stood in front of the heater to warm up. The rest of the ride to Redecilla del Camino was very cold and I think the booties helped. I made a stop at an abandoned gas station to get a break from the wind. A sweet Portuguese semi driver was also taking a break. He made me a cup of coffee pulling out a gas stove offering me food too. Boy did that taste good.
I pulled into the municipal albergue at Redecilla del Camino and was the first to arrive. The young man running the place, Moussa, took 5e and made sure to tell me he was from Morocco. We put Myrtle in a locked room and he offered to make me food. I accepted his offer. This town is so small I doubted anything was open and it was too cold to go out anyway. We brought my stuff upstairs to a room with 8 beds. The room was freezing cold with a very weak space heater. I could only feel the heat if I actually put my hands on it. Moussa promised the shower was very hot telling me to be careful. The shower was hot for about 2 minutes and then it went cold. I, of course, had a head full of shampoo and rinsed off as quickly as possible. The tile floor in the bathroom was so cold it was painful for my feet. I got dressed with as many layers as possible and went downstairs. Moussa had a plate of rice and fried eggs for me. He didn't speak English and kept talking to me as if I understood. When I told him I didn't understand he spoke louder.
While I was eating 2 more pilgrims arrived. I was so glad to have company. At least Moussa would have people to talk to. Boy could that guy talk! They were both Spanish, also freezing cold but in good spirits. The woman spoke a little English. Moussa also made them some food adding a plate of lentils with potatoes. The cost of the food was by donation. I gave Moussa a 10e bill and he didn't offer any change. Even though it was early, I crawled into my sleeping bag for the night.
The next day was super cold. We got going at about 9 and the wind was blowing strong in our faces. In the winter most of the albergues are closed. The first open albergue was in Villafranca Montes de Oca about 20 miles away. The temperature was 34 degrees, the headwind was 20-30 mph and I was going mostly uphill. This was miserable. The first town, 7 miles later was Belorado. I saw a hotel and pulled in. It was only 10:00 in the morning and I was done. The woman at Hotel Jacobeo totally understood and got me checked in. We stored Myrtle in the locked garage and then I crawled into bed to warm up.
Later in the evening I wandered into the main plaza to find dinner. A few pilgrims were sitting at a table and they said the walk was incredibly difficult. They walked much further than I cycled. It took them all day walking in the cold. What they are doing is much more difficult than cycling and I can't believe they managed to go so far. I have a lot of respect for the walkers! We exchanged notes about the weather for tomorrow. The forecast was for snow but the winds are expected to shift. They were hoping for snow.
Snow would guarantee me a rest day. Since I'm traveling on the road it feels much to dangerous to be on a snowy road with vehicles.
The next morning was cold but it wasn't snowing and the wind had shifted. Not exactly a tailwind but not a headwind either. O my goodness what a difference this made for my feet. At first there was a good climb. At Villafranco Montes de Oca I met up with lots of pilgrims. Probably the most I had seen on the road so far. We found a wonderful cafe with lots of charm and it was warm. I ordered some food and coffee and we all exchanged notes. Most of the walkers had stayed in a cheaper hotel outside Belorado. They said it was very uncomfortable and not well heated. While we were talking it started to snow. Very lightly. I was hoping it wouldn't stick and pushed on. I still had quite a bit of climbing and the snow fell heavier. It still wasn't sticking when I got to the top. The downhill was painful with the snow and wind hitting my face. I've never used a balaclava before and was thankful I picked one up in Pamplona. I had put on an extra pair of socks and my feet were doing well today. The rest of the ride into Burgos was a very gentle downhill. I met a couple of tourers from Belarus who were also cycling the Camino. They couldn't speak English so it was a short conversation.
I was happy to reach Burgos, This is a good size town that has a lot to offer. There is plenty of history and the town prides itself on having good food. My kind of place. I booked into an inexpensive hotel for 2 nights to thaw out.