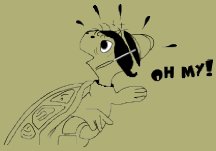 Date: November 23, 25 and 26, 2013
Today's Mileage: 124 Total Mileage: 1425




I wish I could have seen more of Burgos but it was just too cold to venture out for long from the hotel. I walked around the historic old town and visited the amazing Cathedral. Much of the history is medieval and the town has a feeling of the knights templar. I could see a battle between the Priory of Sion and Opus Dei happening here. The city prides itself on good food and I stopped at a couple of tapas bars for lovely snacks and wine.
The weather was clear and cold when I got packed up Sunday morning. There was no rain or snow in the forecast and the winds were from the north. Almost a tailwind! Being Sunday, the roads were very quiet. I stayed on the N-120 and saw the walking camino criss-cross the road all day. There were a couple of good climbs that got me over 3,000 ft. Some of the small towns I passed through had gorgeous churches and monasteries. I really enjoy how the storks have built enormous nests that completely cover the cross in the church bell towers.
Eventually I arrived in Osorno which has a place of distinction on the map leading me to believe it would be bigger than it is. This town is a couple miles from the Camino. I originally had wanted to get to Fromista but was worried my only option was the unpaved camino in the morning. I figured I might have to backtrack to Osorno anyway so made it my stop for the night. There was only one hotel and it was pricier than what I've paid in a long time. I was the only person staying. Nothing in the town was open, not even a bar. I asked about dinner and was told it would be served at 9 pm. 9 pm?!? I tried to get an earlier dinner but the reception lady said 'This is Spain - we eat at 9 pm!'. It was only 4 when I checked in and I didn't really have any food. I had only bought enough for my ride. It never occurred to me I would need food for the hotel too. It is a nicely decorated hotel but, apparently, it is too expensive to heat the place. It was so cold! They gave me a space heater for my room that was only warm to the touch. I found another blanket in the closet and crawled into bed to warm up. Famished and freezing! At 9 pm I went down to the dining room and the cook was just starting in the kitchen. There was a large fire place and she got a blazing fire going. When she brought out a bottle of wine I knew verything was going to be just fine.
The hotel offered a nice buffet breakfast and I got on the road at about 9:30. It is just too cold to start any earlier. The skies were clear and I had a light tailwind - woohoo! I got about 6 miles down the road stopping in the historic village of Carrion de los Condes for coffee. As I was paying I reached into my pocket and pulled out the hotel key from Osorno. Uh-oh! I showed the key to a couple of guys sitting by me explaining where it was from. One guy got on the phone and called the hotel. He told them I would leave the key with the bartender quickly solving my problem. This is the closest town to the hotel and they probably come here often anyway. This town is on the Camino and everyone knew what I was doing and got a real kick out of Myrtle. After a stop at the market I carried on to Sahagun.
Sahagun is a good size town of a couple thousand people. There were many albergues listed in a small book I had with me. I went from one to the next and they were all closed. There were signs for a tourism office but I couldn't find that either. I must have asked 10 people for directions and no one could help me. I wandered around up and down the streets for a long time. Pilgrims have been walking through this city for a thousand years and it felt weird that no one could help me. I really had my heart set on staying at an albergue and had been looking forward to meeting pilgrims. Eventually I just wanted to stop and booked into an inexpensive hostal. The entrance to the hostal was just wide enough for Myrtle and the owners secured her in the front room. It was a very small room but since I was the only person staying it worked out. Thankfully, the hotel was heated tonight. I was so tired from the day that I showered, crawled into bed and never left the room.
In the morning, it was -5C cold when I started. Luckily, there wasn't any wind and the sun was bright. The terrain was flat and not very interesting. About a half hour into the ride my Garmin GPS reset and shut off. I started it again and within another 10 minutes the GPS shut down all together. I think it was too cold!
I had downloaded a Spanish language program to listen to while on the road. I am going to be in Spain for at least 2 months and thought it would be a good opportunity to learn a little Spanish. Today I was on lesson 5. Every day that I ride I listen to one lesson twice. It takes an hour. There really wasn't much to distract me and I was happy to have something to occupy my mind.
As I approached Leon the surrounding mountains got bigger and bigger. They are covered in snow and it was really a beautiful sight. I wished I could have taken a picture of Leon with the snowy backdrop but there were big lights on the road that obstructed the view. Leon is a classic medieval city founded in 1st century BC! Talk about a lot of history. Hopefully it won't be too cold and I can walk around. I'm really exhausted and also need to take a few days to recover. Myrtle could use some attention as well. The chain and derailleur are very dirty since riding in the rain and snow. I'm hoping to find a good bike shop here too.