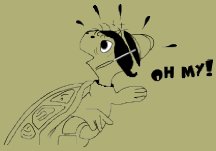 I actually slept well camping last night. This doesn't happen very often. There were so few people here it was very quiet. Yahh! The outside of the tent was dry, the inside was very wet with condensation. It was warm in the morning and I hung the tent over a hedge. I took my time making oatmeal and coffee before getting packed up.
The receptionist at the campground had told me about the Canal du Midi. It runs from the Mediterranean to Toulouse. I had heard about this cycle path before but didn't realize I could take it from Agde to start my ride today. This was really exciting! She gave me a cycling map of the area and getting to the path was easy. There were all kinds of boats docked on the sides of the canal and it looked really cool. The path wasn't so easy to follow though. I cycled for a few miles and then the path ended on a road. hhhmmmm! I hadn't seen the canal for awhile and wondered that maybe I hadn't been on the Canal du Midi. So, I turned around and paid very close attention to the gps. I found the Canal du Midi and it wasn't at all what I was expecting. This was a very rough single track path and no place for a touring trike. I was really surprised such a famous cycling path would be in this condition. Nothing to do but find another way. I let Google maps plot a course and took off again. Sometimes Googlemaps is great and sometimes it isn't. It didn't take long and Google tried to take me on a road that didn't exist. I found another road that ended on private property. I turned around and found a bigger road a little bit out of my way. This was an adventure, for sure!
The area I traveled through was campground heaven - lots of campgrounds. There were signs with a list of 20 campgrounds pointing down a road to the left. Then there would be signs with a list of 20 campgrounds pointing to the right. I must have seen 15 signs listing 20 campgrounds. And they were all closed. I can imagine these small roads are very busy during the summer season. But now, the roads are empty.
I had to pay very close attention to the gps and still managed to get lost. I would often find myself on the road that Google had not plotted. I would go back to the plotted road to see the road I had been on was actually better. I covered a lot of territory 2 and even 3 times. I got to the area of Les Cabanes de Fluery and became hopelessly lost. I found myself in an area that Google didn't cover nor did my Garmin. Oh boy! The town was completely shut down and there wasn't anyone around to ask directions. Finally, a guy on a scooter drove by and I asked him to stop. He spoke excellent English and gave me terrific directions to Narbonne. Thank you Arnaud!!
I continued on to Fluery, Salles-de-Aude, Coursan into Narbonne. Here, I stopped at the tourism office for directions to Port-la-Nouvelle. I was headed to the home of my first AirBnB host. I knew my host didn't speak English and I don't speak French so I had the tourism lady call Marie to let her know where I was and what time to expect me. They directed me to another canal path that goes to Port-la-Nouvelle. This path started really nice and wide with hard pack gravel. It gave way to much more demanding terrain. Sometimes the path was rocky, sometimes gravel and sometimes a single track through thick grass. Luckily, the toughest trail sections didn't last long. All through the day my thumb shifter for the rear gears had been coming loose. By now, on this rough terrain, it came off completely. It was rattling away on top of the handlebars being held only by the cable housing. I couldn't change the small gears soI kept the rear in a lower gear and used my SRAM IGH and front chain rings for gear shifting. The canal path was very flat so changing gears wasn't a big issue anyway.
The path was 12 miles along gorgeous scenery. I had the canal on my right and wildlife on my left. It was getting late in the afternoon and the bird life was very interesting. I saw a flock of birds, I can't remember the name, but they migrate from deep in Africa. It was cool to see so many at once. There were lots of people on boats sitting on their top deck drinking wine. They would yell 'Salud' and toast me as I passed. Eventually, I made it to Port-la-Nouvelle. My 45 mile ride had turned into 63 with all my detours.
I met Marie at the train station. It was quickly obvious that my trike couldn't fit in her car and so I followed her the short distance to her home. After getting so lost and riding so long it felt great to get to her home. Marie was very sweet and showed me around the house and to my room. Her home was small and very cute. We used a translation website on her computer to communicate. It worked out well.
I really wanted to get my shifter fixed and asked if she knew where a bike shop was. There isn't one in Port-la-Nouvelle but she called a friend who offered to come by in the morning to take a look. Since I didn't know how long it would take to get it fixed, I asked if I could spend another night at her place. No problem. Then she made me a delicious salad for dinner. A wonderful meal and just what I needed. Marie had a terrific sense of humor that I really enjoyed.
I had posted on fb about my shifter issue and received many helpful responses. The responses gave very detailed instructions for how to tighten the shifter. (Many thanks to everyone who posted!!) In the morning, after a wonderful night's rest, Marie's friend came over to see if she could help. Sylvie doesn't speak any English but, I think, she is Marie's house-keeper and also does triathlons. Sylvie looks very athletic like she could do a triathlon. She pulled up the shifter revealing the loose screw, reattached it and then simply pulled down on the cable housing to tighten the shifter to the handle bars. The cable housing is kept snug under the foam handelbar grip. It was so simple I couldn't imagine that it would hold. Even though the shifter was tight enough on the handlebars that I couldn't move it, I wanted to have a bike mechanic take a look. How could the fix be that easy? Sylvie told me where the closest shop was, a triathlon shop, - 22 miles away. It was a gorgeous day and I set out on a route that Marie had plotted for me. I didn't end up finding the triathlon shop but another quite by accident when I became lost, again.
The shifter was still tight on the handlebars after riding 25 miles and I tried with my translation app to explain what I wanted, unsuccessfully. The mechanic could not understand and I couldn't recreate the problem. I couldn't get the shifter to move, at all! Since the shifter was still tight and there didn't seem to be a problem, I rode back. This time along the coast where there were cycle paths most of the way. I ended up riding 55 miles to a bike shop when I didn't have any mechanical problems. It was a gorgeous ride on a simply fantastic day and my trike rode well. That sounds like a pretty good day to me.
I returned to Marie's place with all the fixings for a salad and we had a very nice meal together. Marie is really adorable! She spent a lot of time during the day on Googlemaps plotting a route for me to ride to Ortaffa - my next destination. I was really touched by her thoughtfulness. I wish had taken a picture of the 2 full pages of step-by-step instructions. What a sweetie! I also felt very lucky to meet her for my first AirBnB experience. Her home was very comfortable and Marie was super easy to be with.
I had put in another big mile day and was ready for sleep!