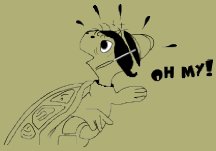 Two nights was all I could handle staying in Pezenas and then I got antsy to be on the road. Even though I was feeling better I wasn't 100%. The weather report forecast temps in the high 70's for today and the next few days. I couldn't let this weather pass me by and got packed up. It was already in the high 50's at 7 am - woohoo! The road out of Agde was on cycle paths and finding my way couldn't have been easier. Again, the terrain was on small roads along vineyards. The sun was shining and the colors were terrific. The vineyards were being harvested by big blue machines and sometimes it was tight on the road when one needed to pass. From Pezenas I rode through sweet Castelnau-de-Guers and picturesque Pinet. The smell of grapes being processed for wine was thick in the air. I continued on into Meze and had my first glimpse of the Etang de Thau that is a very large lake on the Mediterranean Sea famous for mussel beds. I rode around the lake on a cycle path through Balaruc-le-Vieux and Balaruc-les-Bains into Sete. Sete is a beautiful town with lots of canals and stonework. The canals were full of boats. Gorgeous. I stopped at a boulangerie for a baguette and a small store for fruit. At the register of the store were some plastic containers with dried fruit. I love dates and think they are an especially good cycling snack. I picked up 10 for later. These were simply the best dates I have ever eaten and regretted not getting more. I made my way through the city and headed south for my first views of the Mediterranean Sea. Wonderful!
All the way into Agde there was a cycle path along the beach. At first I didn't see it and found myself on a road with cement barriers on the both sides. A scooter had honked and yelled something to me but I couldn't understand. Then I realized he was pointing me to the cycle path. Too late. It took a 1/2 mile before I could get off the road and the traffic was really backing up. Everyone was patient seeing I couldn't do anything about the situation. Then it was glorious, flat cycle path riding for another 20 miles along the Mediterranean. Fantastic. The sun was bright and the temps got up to the 80's. I was so happy to have the warmer weather. This was like cycling in southern California.
I continued on through Marseillan Plage into Agde making my way to the tourism info office. It was so warm I decided to camp. Most campgrounds are closed for the winter and the tourism office pointed me to Les Mimosas that was open for only a few more days. I think $16 (12e) is a lot to pay to pitch a tent in a campground but is a lot less than the $60 (44e) I'd pay for a budget hotel room. Traveling with US dollars in Europe is expensive. Everything costs 30% more simply because of the exchange rate - ouch!
I found my way to the campground and got set up. They had wifi and very nice showers. They also had lots of trailers to rent. These were all empty so I took advantage of the one across from my site using the table and chair to fix dinner. No one seemed to mind. I put my tent up in a corner, by a hedge, under a tree and it could hardly be seen. My site was so big 8 people could have pitched tents with plenty of room in-between. This was the first campground I've come across that didn't supply toilet paper or any paper products. Luckily, because my nose has been running I had stocked up and was prepared.
I went to bed feeling really great about the day's ride.