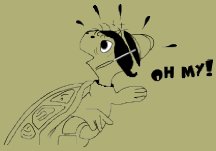 Marie fixed me a nice breakfast and helped me get packed up. I gave her my card and showed her my website. Interestingly, it came up online automatically translated into French. How convenient! Her friend, Sylvie, came over and I had a chance to thank her again for helping get my shifter fixed. Amazing! (I kinda felt bad for doubting her abilities.) After a photo, I took off with Marie's detailed instructions. It was another beautiful and warm day. This area is known for lots of wind and luckily it was to my side. Yesterday, on my way back to Marie's, there was 5 miles where I had a strong headwind. It slowed me down to 4 mph on flat ground. I even had to pedal going down hill. When I told Marie about the wind she laughed and said it was a normal day - oh my!
The first part of my route was a repeat of my ride yesterday. It was really beautiful and worth doing a second time. I rode passed La Palme and Leucate into Port Leucate. This is where the cycle paths start. One section uses a pedestrian bridge over a canal that is full of fishing boats. On both sides of the canal there are small cafes where the fishing families serve up their catch of the day. Very sweet and picturesque! The path continues alongside a busy road. It goes up and over a hill where there is a pine tree type forest. The ground is covered in pine needles. In the middle is a picnic table where I stopped for a rest. I could see this being a nice place to camp. I'm really partial to picnic tables when I camp. I continued on to Le Barcares where I stopped again to make lunch using a boardwalk bench. They have really nice bathrooms across from the tourist information office. So often public bathrooms are really gross.
From here there is a beautiful, dedicated cycling path that goes 12 kms to Rivesaltes. I took it as far as Claira and turned off riding into Bompas. The road was narrow but the traffic was courteous. From Bompas I had a cycling lane into Perpignan.
Here is where I took out Marie's instructions. She warned me there were lots of roundabouts and she was right. Perpignan is bigger than I expected and a lively university town. I found my way out of the city easily on cycle paths and then took another cycling circuit route to Villeneuve-da-la-Raho. This looked like a new town built on a big hill alongside a large lake. I huffed and puffed to the top of the steep hill and then needed help with the direction to the next town. A woman gave me directions handing me a pamphlet advertising Jehovah witness gospel. From here I was on a very cute road into Bagnes through farmland. I called Nicolas, my next AirBnB host to let him know where I was. He was expecting me and happy to get the call. It was only a few more miles into Ortaffa.
I had expected there to be climbing as I anticipated entering the foothills of the Pyrenees but the ride was quite flat all day. Bonus! I met Nicolas in the town center and followed his car just a few blocks to his home. The town is adorable and quaint with a lot of history. Nicolas and Belinda live in a new development. They are a young couple and this is thier first home. They moved in only a few months ago and many homes are still being built on the block. Nicolas showed me the house and my very nice room. From the picture and the price on the AirBnB site, I wasn't really sure if I would have a private room. This was really a bargain! I got settled and then took a shower. The shower had 6 jets to choose from and super hot water. Perfect after a long ride.
Belinda came home from work and we all sat in the kitchen talking about all kinds of things. It was nice that they both spoke English. They have the cutest bulldog, French bulldog, Elliot, who really stole my heart. What a character! Nicolas made us a wonderful meal and I felt very comfortable with them. I got to say, this AirBnB thing is really nice for traveling. It has been very quiet in most of the towns I've cycled through and I haven't really been meeting people which is quite unusual for me. I've been riding through the south of France when it is shutting down for the winter. On one hand this is nice because the roads are empty but sometimes it feels a bit lonely. The time I really feel loneliest is at dinner and it has been so nice to have people to share a meal with. I am really grateful to have found the AirBnB website to meet locals and find comfortable places to stay.