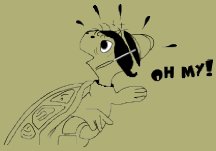 I really enjoyed my stay in Olite. The hotel, people and town are really lovely. Even though I could have taken another rest day I got going. The forecast called for rain all day but I awoke to blue skies. My destination for today was Pamplona and I was excited to see this city. I had made arrangements to stay with a Warm Showers host. I had met Javier with Silvia when they were cycling together down the Pacific Coast. It is a wonderful feeling to meet people again, especially people I had a good time with.
The day was very cold when I took off from the the Garcia/Ramirez hotel. And, of course, the wind was in my face. It wasn't as strong as it had been the last few days but, wow, it was bitter cold. I put on my rain clothes to block the wind. My jacket is new but I haven't worn the pants in many years. Like since I've lost 90 pounds. These pants were huge and billowed as I rode. I think I need to do some shopping.
The most direct route to Pamplona from Olite is taking the National road. It was busy but there is a good shoulder and there would also be lots of places to get a cup of coffee. I started out and followed the signs. Somehow, I ended up on the Autovia which bikes are not allowed on. It didn't take long for the Policia to pull me over. The next exit would put me back on the National road and they escorted me. Or rather, followed behind to make sure I was safe. The shoulder on this road is huge but they insisted. The next exit was over a pass and they followed me for a few miles, very patiently. Once I turned off I immediately found a bar to get a cup of coffee. The policia followed and took a few pictures before going on to take care of, I'm sure, more urgent matters.
The wind really picked up as the day wore on. It was a struggle to keep up any kind of speed. Luckily, I didn't have far to go. I stopped at a bar/cafe for lunch where they had a few dishes prepared. One of them looked like sweet potatoes and I pointed to let the guy know I wanted him to heat it up. He said something I couldn't understand and I gave him the thumbs up. Once it was heated it didn't look anything like sweet potatoes. I tentatively ate a few spoonfuls and determined it was chicken skin in a red both. No chicken meet, just skin. I posted a picture I took on Facebook and have since come to learn that what I was eating was a dish called 'Callos'. Not chicken. It is the bowels of the cow! The bowels - Oh my! In Mexico, it is called Menudo. Not exactly what I had in mind. With my tablet I typed up a few sentences into a translator describing my mistake for the bar guy thinking he would find it was funny. No, he didn't think it was funny and had no reaction - at all! Tough audience but the whole thing really did cracked me up.
I carried on for 6 miles where I saw another cafe/bar and made a beeline to warm up. Here I ordered flan. What I got was flan con queso y nueses. It was fab-u-lous. The top half was flan, the bottom was cheesecake and it was topped with a nut flavored sauce. My only regret was how small the portion was. I'll be looking for that again.
Pretty soon I was coming into Pamplona. I got on another Autovia - damn! The thing is, once you get on these highways it isn't easy to get off. I didn't care. I knew it would be the quickest way into the city. This time I didn't get pulled over. The only real problem with using the autovia is being extra careful with the on and off ramps. The drivers didn't seem to care that I was there and I even got quite a few honk-honks.
Using my GPS, I easily found my way to Andrea and Javier's place. Their apartment is in the city center and at a great location. Andrea met me downstairs and we immediately hit it off. She is originally from Connecticut and it was nice to talk to someone normally. We had a good laugh trying to figure out what to do with Myrtle. They live on the 6th floor and there isn't a garage. We got Myrtle in the elevator with the trike resting on the rear wheel and the 2 front wheels in the air. It just fit! We stored it just outside their door - upside down!
I'll be here for 2 nights to explore and figure out how to ride the Camino de Santiago. This city looks really interesting and I'm looking forward to exploring more.