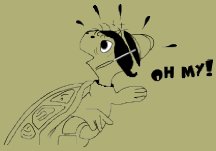 The place where I stayed in Murillo el Fruto actually had 2 different hotels. The Hostal Rural Txapi Txuri was occupied by a group of French day hikers and has cheaper rooms. I was staying in the Casa Rural La Canada which has 5 rooms around a lovely garden courtyard. There is also a separate group kitchen with tables and sofas that has every modern day appliance. This would be a great place for an extended stay. The only downside to the place was the wifi sucked. It is so slow they shouldn't even offer it. The front hostal also had a restaurant where I enjoyed the menu del dia. As much as I would have enjoyed the company, the French hikers were in another room. Which was fine because I don't speak French and couldn't talk to them anyway.
The couple that own the 2 hotels are also bikers. The man, Kerman, spoke a little English and talked about their trips in Cuba, Brazil and Bolivia. The winters here are hard and they usually go somewhere warmer for a couple of months. Kerman helped me with a route and suggested I go to Ujue. Silvia and also suggested I go there. He said the climbing would last about 4 km and would be gentle.
With less than 30 miles to my next destination, I took my time packing up in the morning. The owners wanted to get pictures of the trike and I let them both go for a spin. It was close to 9 when I said goodbye and started riding up into the mountain. It was windy but nothing like yesterday. Because the road twisted up a mountain I often got some relief from the wind too. At about 3 kms I had to stop for a large flock of sheep to pass. They were being shepherded down the road to another pasture. At first, we both stopped and stared unsure how to proceed. There wasn't a place to pull off so I left Myrtle in the road and stood behind a bush to take pictures and let the flock go by. They seemed to be scared of the tricycle and none of them got close. I took some video and lots of pics. The shepherd was unimpressed by the situation and we exchanged a simple, 'Hola, buenas' as he also passed.
4 kms turned into 8 where I stopped for a picture with a very old rural church on a hillside. There was nothing else around except the rustic church and some picnic tables. The church had a fantastic view of the Pyrenees and I could see snow on the distant mountains. As I climbed it got colder and colder. I got to the town of Ujue at 20 kms. The climbing was so much more than Kerman said I decided I must not have understood him. The climbing today was actually one of the biggest for my trip so far. Ujue is a picturesque town on top of the mountain with stunning views of the Pyrenees. The farmland all around the town is terraced into the mountain. It was early afternoon and I asked a few people about accommodation. Everyone kept pointing me down the road. I finally decided to get something to eat before continuing my search. The woman at the bar said all the hotels had closed for the season. My best bet was the next town of San Martin de la Unx.
It was 3 pm when I headed down the hill into a very cold and powerful headwind. Even though I was going downhill, the gusts were so strong it felt like I had pulled on my brakes. 8 kms later I was in San Martin and, here too, all the hotels had closed up. I had no choice but to continue on. I decided to ride to Tafalla, a big town 12 kms down the hill on the expressway, where I knew there would be hotels. As I started out, a man stopped me who spoke English and suggested I go to Olite. Both towns are the same distance and downhill. He said Olite is a very charming town with lots of history and worth visiting. I would certainly enjoy it more than the bigger town on the expressway.
Luckily, it was all downhill. The temperature also warmed up as I made my way to Olite. This looked like a very interesting village. There is a large castle and a couple of old imposing Medieval churches that greeted me. I had to ride under a lovely archway of the castle to enter the town. Right away I started looking for a hotel. The man in San Martin had said there are at least 5. First, I checked the Hostal which always seem to be the most reasonably priced. The Hostal was completely booked by a group. Uh oh! Then I checked another hotel but it was closed for the season. This would be the 4th place I checked today and I started to panic. I looked to my GPS to find another hotel and all I did was ride around in circles. The city center, with it's cobblestone streets, was confusing and I had a hard time finding street names to match up with my GPS. I couldn't believe I was having trouble finding a place to stay and started to cry. I kept riding and crying and 5 minutes later I rode right to the Garcia-Ramirez hotel in the town center. A mother and daughter came running out when they saw the trike laughing and taking pictures. They were full of energy and the daughter took Myrtle for a spin in the plaza. They were having so much fun posting photos to Facebook. This, of course, totally changed my mood. I asked about a room and they had one. What a relief - Pphhhewww!!! And it was only 25e. They took Myrtle to a room next to the kitchen where the family eats and seemed to love having her parked there. Wow, between the wind yesterday and the climbing today and then panicing about finding a place to stay, I was bushed and booked in for 2 nights. This town looks really sweet and worth spending extra time to check out.