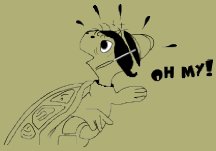 I took a day to explore Pamplona which is a beautiful city. The only thing I really knew about it previously was the 'Running of the Bulls'. I always thought it was a one day event but the festival of San Fermin goes for 9 days. They run 6 bulls every morning at 7:30. Pamplona isn't the only city that has a running of the bulls either. Most of the towns in the area also have their own festivals.
The weather has turned much colder in the last few days. It has been a very warm fall and I've been lucky to have warm weather last as long as this. But now, the rains have started and the temperatures are dipping into the 40's during the day. I needed to get some better clothes. Especially new rain pants. It was quite a shock to put on my rain pants and have them be many sizes too big. I tried to find a bike shop open but, apparently, they are all closed on Saturdays. I found a really great shop, Muga, that reminded me of a junior REI in the next block from where Javier and Andrea live. Here I found everything I need. I got some great rain pants that are very thin with double zippers on both legs. One of the biggest issues with rain pants is they get too hot. Not these ones. I also got a comfy pair of Merrill lightweight hiking type shoes, a balaclava and thicker wind-breaker gloves. My old, too thin gloves and much too big rain pants I left with Andrea and Javier. Maybe some poor cyclist will need them in the future. I had also brought a pair of sandals with me from Portland that looked too goofy with socks. I gave those to Silvia in Tudela. I can be pretty nerdy but those sandals were too dorky even for me.
I had a wonderful and relaxed visit with Javier and Andrea. They made me feel very comfortable and we laughed a lot. It was a bit of a challenge to get Myrtle upstairs but we did it. Javier made me some wonderful vegetarian meals that I really enjoyed especially in this country of big meat eaters.
Even though Javier and Andrea offered to host me longer, I never feel comfortable staying with Warm Showers hosts more than 2 nights and got packed up Sunday morning. Andrea helped me get Myrtle back into the elevator and it was easier than the first time. After a few photos we said goodbye. I hope to see Andrea and Javier in Portland one day.
Getting out of Pamplona is easy. All you have to do is follow the yellow arrows of the Camino de Santiago. There are so many signs it should be a breeze. The signs are spaced about every 20 feet. They are clearly marked in the sidewalk and on road signs too. How could I lose the track? I managed. Car drivers woud gently tap their horns and point me in the right direction. This happened numerous times. Every one knows what I am doing and where I am going. I had countless people say 'Buen Camino' as they pass. Today it seemed everyone I met was quietly leading me the right way. Although, I'm sure they were thinking 'How can this woman make it to Santiago when she can't even find her way out of Pamplona?'
Once I got out of Pamplona the ride was straight forward until I got to Cezur Menor where I met a Canadian pilgrim. I rode with him as he walked until we hit the dirt path. I didn't want to chance getting stuck in the mud and said goodbye. From here I didn't really know where to go. I knew the number of the road I should be on but couldn't find it on my GPS or tablet. I went back to the town center and found a biker to ask. He said I needed to be in the next town Zizur Mayor and pointed me the right direction. When I got there I asked some kids for directions. They actually spoke English but couldn't really help since their parents always drive. I kept going and stopped some road bikers out for a day ride. They were great escorting me a couple of miles to the right highway. Now I was on my way. The day was overcast and threatened rain. It was windy but for the first time in many weeks I had tailwind. How nice is that? It was cold so I was also glad not to have the wind in my face.
I had lunch in Puente de Riena where there is an old beautiful Roman bridge. I could see the walking Camino most of the day. It wasn't until I was almost into Estella that I saw other pilgrims. But when I got to Estella and checked into the Albergue there were atleast 20 people staying. This would be my first experience in an Albergue with so many people in one room. Most everyone had started in St-Jean-Pied-de-Port in the Pyrenees or Roncesvalles. Many people were nursing injuries and sore muscles. I walked around town with a very energetic Irish woman, a dutch man named Boss and a very nice Spanish man from Madrid. I couldn't' believe with all the walking these Pilgrims had done today that they wanted to walk more. Of course, we ended up at a bar drinking Rioja wine. I'm really enjoying the Camino community and we had a very fun evening.