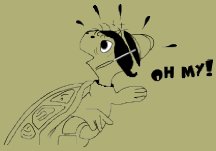 O Porrino and Vila Praia de Ancora
Date: December 14 and 15, 2013
Today's Mileage: 47 Total Mileage: 1708



I had a lovely time with Familia Supertramp. They gave me little Lucia's bedroom and I slept surprisingly well. In the morning, Oscar helped me pack up and gave me a huge piece of empanada for the road. We said goodbye and I rode into the historic center along a scenic river path. It was a beautiful morning. Eventually, I left Pontevedra heading south on the Camino Portuguese. Since it was Saturday there wasn't much traffic and I enjoyed a quieter road. I went up and down many hills and then came to my first sighting of the Ria de Vigo which is a very large bay on the Atlantic Ocean. Gorgeous! Lots of homes had decorations for Christmas. Many homes had Santa using a ladder to get to the roof. Perhaps the Spanish Santa doesn't use a sled?
I was still really tired from my exhausting ride on the Camino into Santiago. It doesn't usually take me this long to recover from a tough ride. But that one was especially difficult for me. I rode extra slow today and it was so lovely I didn't mind.
I pulled into O Porrino early enough that I was unsure if I would stay here or continue. Within a couple of blocks I stumbled on the municipal albergue and found my home for the night. It is in a really pretty setting along a creek with a walking path. A very sweet man checked me in for 6e explaining all the rules. Myrtle was secured in a common room. There was one other woman staying. She was older and from Portugal. She didn't speak English but showed me lots of pictures of her walk from Lisbon. She talked about her pictures as if I understood. This albergue was the first I've stayed at that has separate dormitories and bathrooms for men and woman. The wifi was strong and I spent some time uploading photos from the last few days.
In the morning, the check-out time was 8 am but no one was around to enforce the rule. The Portuguese woman left early but I hung out letting the sun get higher in the sky. I probably got going around 9 and the temps were right about freezing. My first stop was for coffee. Since it was Sunday I also stocked up on bread knowing many stores won't be open. I continued on the N550 which parallels the Camino Portuguese. There were lots of good hills coming into Tui. I stopped for coffee again to warm up and was told Portugal was only another 5 km away.
Portugal! This got me very excited. The sun was high and strong enough I could ride without my gloves and rain coat for warmth. It didn't take long and I was crossing the River Minho into Portugal. I also gained an hour - woohoo! I don't know what it is about gaining an hour but it always makes the day seem so much longer. I quickly found my way through Valenca and turned west along the Minho River. I stopped in the historic village of Vila Nova de Cerveira for a cup of coffee and discovered that prices in Portugal are much lower. A cup of coffee in France was around 1.50e, in Spain around 1.20 and now in Portugal it was .70e. That's a big difference! This was a really sweet village with a red carpet pulled out over the cobblestones for the holidays. A woman who spoke English stopped me and said I should go down to the river. There was a really nice bike path that I took for many miles. It actually started farther up river and I could have taken it earlier. This was such a beautiful day and the colors along the river were wonderful. The temperature climbed into the 60's too. I really took my time enjoying every moment. At the end of the trail I had to climb a steep but short cobblestoned hill to get back to the highway.
From here it didn't take long to get to Caminha and the Atlantic Ocean. This was an amazing sight. The waves were huge. I stopped at a fabulous and busy restaurant for lunch. A wonderful salad with bread and bowl of potato leek soup was only 4e. The road went along a few more fishing villages until I got to Vila Praia de Ancora. I could see a good size hill ahead and decided to see if there was a place to stay here. I saw a sign for an albergaria and wondered if this was a Portuguese albergue. I hadn't seen any signs for the camino but knew I was on the lesser used coastal route. I went along the ocean and followed the signs. The albergeria had a sign out advertising rooms for 39e. Cheap for a hotel room but expensive for an albergue. I decided to see what else they had to offer. The promotion was for a 4th floor balcony room over looking the Atlantic ocean - for 39e. I couldn't book in fast enough. The receptionist helped me get Myrtle into the basement and then took my bags to the room. The room even has a bathtub. I have been dreaming about finding a nice room in a small quiet village where I could take a few day's rest. This was perfect. My poor muscles really need some time off the trike too. A facebook friend invited me for Christmas in Porto which is over a week away. I booked in for 8 nights! O baby, baby!! Welcome to Portugal.