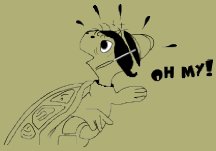 Finesterre and Pontevedra
Date: December 9-12, 2013
Today's Mileage: 38 Total Mileage: 1661


After much discussion, Fabricio and I decided to go to Finesterre which is considered the end of the Camino de Santiago. Some people had suggested we go to Muxia which is on the way saying it was more interesting. But, we wanted the 'real' Camino ending. My legs were much too tired to cycle there and we bought bus tickets for the 3 hour ride. Of course, while we were looking out the window of the bus I really wanted to be cycling it. The ride was very beautiful and mostly along a rugged coastline with views of the Atlantic Ocean.
Finesterre is a very small fishing village. It gets most of its tourism from the pilgrims taking their last steps to a lighthouse up on a hill. Fabricio and I followed the others and started walking the 2 miles. After about 1 1/2 miles my legs started aching, badly. I couldn't believe that a 2 mile walk was too much for me. I think I had underestimated just how physically tired I was. By the time we got to the top I was in serious pain. My quads and hips were throbbing. I sat down as soon I could. We spent a little time at the top taking pictures and then took a cab back down to the village. It was a beautiful crystal clear day but there really wasn't much to see or do in Finesterre. We hung out at a restaurant until it was time to board the bus back to Santiago.
The next day, my buddy Fabricio boarded a bus for Lisbon. I really enjoyed touring with him and, hopefully, I'll see him again some day. I spent the next few days relaxing and letting my poor overworked muscles heal. Every night my quad muscles were throbbing. I'm not sure I've experienced anything like this before. The throbbing reminded me of growing pains when I was a kid. Everyday it seemed to get a little better.
I left Santiago probably too soon but the weather was nice and I was getting antsy. It was a really lovely day when I pedaled away from the La Salle hotel. This would be my first ride in a couple of weeks where I didn't use plastic bags in my shoes for added warmth. Today I would be following the Camino Portuguese.
For the last few rides I've had a squeaking sound coming from under my seat. I checked the quick release on all three brackets and they were still tight. About 5 miles into the ride it occurred to me that the screws holding the brackets to the seat were loose. I pulled over and, sure enough, all the screws were loose. The lower 2 were completely loose and I'm probably lucky I still had them. I had to removed the seat to reconnect the lowest bracket. It took some time but then the squeaking was gone.
This first part of the ride was mostly down into Padron. I saw lots of signs for the Camino because I was riding on the side people walk but I didn't see any Pilgrims. The last part of the ride was quite hilly as the towns were all in valleys. By the time I got to Pontevedra I was very tired and my leg muscles were sore. Originally, I wanted to stay at a hotel so I could spend an extra day here. Pontevedra is on the wide river Lerez. The city is much bigger than I expected with a large historical area. I rode around looking for a hotel. I got to the center where there are gorgeous old buildings and no vehicle traffic except for a motorcycle policeman. I flagged him down to ask for a hotel recommendation. He asked if I was doing the Camino. Then he escorted me to the Municipal Albergue. This was probably 2 kms away. He would block traffic at all the intersections letting me pass and then go ahead to the next intersection. Then he rang the bell at the albergue to introduce me. The staff were very attentive. It was a little after 4 pm and I was the first person to check-in (6e). Turns out the albergue doesn't even open until 4 pm so I was lucky I didn't get here earlier.
The albergue in Pontevedra is very nice and may be the nicest albergue I've stayed at to date. The floor in the dormitory is heated! The shower had super hot water and there was internet. There was also a masseuse! A young man offered me an hour's Shiatsu session for 20e. I couldn't really figure out what his role at the albergue was but he had a space in the common area already set up. This was my first experience with Shiatsu which I found to be very mild and gentle. I really needed some body work too. Later, a nice Canadian man showed up and a German cyclist with his 5 year old daughter. This would be the first time I have been in an albergue with a child and she was very well behaved. The German man spoke in a forceful manner with very strong and abrasive opinions. He has a usb charger that he uses with his dynamo hub to keep his phone charged. He was really upset that the charger had failed and he couldn't get it fixed. He also didn't have anything nice to say about my tricycle. I think it is very rude to criticize someone's ride. He is also headed to Lisbon so it's possible I'll see him again.
I got in touch with some facebook friends living in Pontevedra that also ride tricycles. We made arrangements to meet up in the morning. Very exciting!
The lights out time at the albergue is 9 pm. Kinda early. It was 8:20 when I discovered this and raced across the street to a bar for dinner. I had a wonderful salad with a glass of wine that was too bad to drink. Turns out I had also ordered some fish and chips which I had wrapped up to go. I made it back to the albergue just before 9 - pphheeww!
In the morning we all took our time getting packed. The leave-by time is 8 am but no one was around to enforce the rule. Considering it isn't even light until almost 8:30 none of us was in a hurry to leave. I had made arrangements to meet my fb friends next door at the train station around 9 and headed over there. The forecast was for rain all day but so far it was dry. Oscar and Susanna arrived with big smiles. I know this couple on fb as Familia Supertramp and have followed their trike journey's around Europe with their 3 year old daughter Lucia. It was really fun to meet them and then they invited me to stay at their home over night. Very nice! I could use a day off and with the rainy forecast this was perfect. Oscar and I rode around town on our trikes for a couple of hours. Everyone in town seemed to know him. It was great getting a tour of the city. Later, we all went over to Susanna mother's house for dinner. Wow - what an amazing cook! She prepared so much food - fabulous soup, empanadas, paella and little deep-fried dough things with sugar. Not only was it all delicious but the presentation was beautiful too. Little Lucia took my hand to show me things at her grandmother's house. She really stole my heart!
This was a terrific day and I really enjoyed meeting Familia Supertramp!