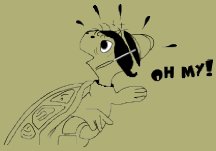 Date: December 23 to January 1, 2014
Today's Mileage: 47 Total Mileage: 1756


I could have spent more time in Praia de Ancora but I was looking forward to spending Christmas Eve in Porto. I started out on the N13 under windy conditions but the rain held off until I got to Viana do Castelo. From here, the winds got strong and rain was imminent. I decided to see about getting a bus to Porto. This couldn't have been easier. I got one those double decker buses. The luggage compartment was up some stairs. I took the seat off the trike and it fit just fine. 6e for me and the trike for the 50 mile ride.
I got dropped off very close to the city center and used my GPS to find Vila Nova de Gaia. Vila Nova de Gaia and Porto rise steeply on each side of the Douro River. This is a very hilly area which makes for tough riding but interesting landscape. I crossed the river on the lower level of the iconic Luis I bridge getting a great view of Porto. Many port wineries are visible from the bridge.
I was invited to Christmas Eve dinner by a fellow trike rider on fb, Hernani Cardoso. His family lives in Vila Nova de Gaia which is a big city. I found a reasonably priced hotel, Davilina, and the owners were quick to put Myrtle in a secure place. I booked in for a week. Hernani's family lives very close and he came by to pick me up. It was great to finally see Hernani in person. This was such a nice evening celebrating Christmas Portuguese style. Hernani's sister, husband and their little daughter Sara welcomed me warmly into their home. I'm still amazed that total strangers can be so generous. There was so much food and it was all delicious. Hernani's mother also joined in the evening. At midnight, presents were distributed. Sara got a Christmas puppy. She and the puppy were absolutely adorable.
Christmas Day I was invited back for another fantastic meal with more friends and family. Cristina, Hernani's sister, took the left overs and made another tradition Portuguese meal. Last nights meal was bacalhao, fish, with potato and cabbage. This meal had the fish, potato and cabbage mixed together with lots of garlic, oil and salt. Delicious. For me, these kinds of family invitations are the best. It is a wonderful glimpse into the traditional customs of Portugal.
My legs are still not doing well. I haven't ridden much since Santiago and they continue to ache. I've never had this problem before. My upper thighs really ache whenever I walk for more than a mile. I tried to get a massage but what I got was more of a very unusual skin treatment. I was given a thong made of tissue to wear during the treatment. The woman scrubbed my skin with salt and molasses. After a shower, I was given a new tissue thong and another woman rubbed oil into my skin. Very strange and not what I had in mind.
I spent the week doing some sightseeing taking an hour's train trip to Guimaraes. The train station in Porto has fabulous tilework! Guimaraes is a UNESCO heritage site and considered the birthplace of Portugal. The medieval castle and churches were amazing. It really is a gorgeous city and rich in history.
I also attempted to get my Schengen visa extended. The people at the immigration office were terrific. They explained that once the visa has expired it can only be renewed for the country you are in. In order to get it extended I needed a plane ticket booking out of the country and would have to pay a fine. I asked what will happen if I don't do anything. They said probably nothing but the immigration people at the airport, when I try to fly out, have the power to send me home. They came up with a very creative solution. They made me an appointment for after my departure date. If I get stopped I can show I have an appointment to take care of the problem and no one will bother me. Brilliant! Schengen visas can be extended but it is best to do it before expiration.
New Year's Eve was a quiet affair, as usual. I think I was asleep by 10 pm. New Year's day I really wanted to ride out. The weather didn't look good and I must have changed my mind 8 times about whether or not to ride before finally getting packed around 10:30. I followed the Douro river to the Atlantic and rode on bike paths and boardwalks all day. Since my legs are still not doing well I didn't want to ride far. It was very windy and rained off and on. The wind was from the south and, of course, a headwind but it wasn't cold. The ocean is always beautiful and it felt great to be riding again. Being New Year's day, it was very quiet everywhere. The bike path ended at Espinho just as the skied started to open up with serious rain. I found a nice hotel and got checked in for 30e including breakfast.
The weather forecast isn't good and I noticed that my hotel is across the street from a metro train station. I may go over tomorrow and see about getting Myrtle on a train into Aveiro which is only another 30 miles. Aveiro is considered to be the Venice of Portugal and may be a nice place to let my legs relax while I wait out the weather.