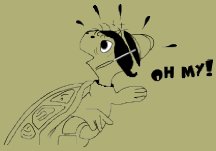 Silvia graciously hosted me for 2 very peaceful and relaxing nights. She went to work during the day and I walked around town. I also did laundry in a washing machine for the first time since starting this trip - luxurious! Hand washing works but just isn't the same and it felt fantastic to have clean clothes again. I also updated the blog and uploaded all my photos. These are things that take time and I like to stay on top of. I slept like a log at Silvia's which is very unusual and awoke on Tuesday morning feeling refreshed and ready to hit the road.
Silvia helped me plot a 2-day route to Pamplona. She suggested I go through the Bardenas Reales national park and gave me ideas of where to find accommodation. After a few photos I said goodbye and headed out of Tudela. As usual, the wind was strong in my face and the skies were blue. It wasn't far to find the signs pointing me to the national park.
The riding had been flat so far but I started gently climbing once I got into the park. The road was unpaved and in good shape. There was very little traffic. Once I turned due north the wind really started blowing. It was incredibly powerful and I was moving even slower. The Bardenas Reales are in a beautiful, stark and surreal landscape that feels like another world. The rock formations and vastness reminded me of Utah. I could imagine that during tourist season this place is busy but now I had little company. I was passed by no more than 6 cars and a couple of tourist buses all day. I stayed on the left side of the road otherwise I would have had a huge cloud of dust in my face. The few cars and buses seemed to understand. Because of the strong wind the skies were also crystal clear. There had been rain over the last couple of weeks and I think it is unusual to see the park with green patches. It was an amazing place to be. I stopped at the information center and the woman suggested which track to take. Turns out this is also an area used by the military for bombing practice and the other track was closed. I could hear jets overhead but never saw them.
The wind continued to blow very strong and it was super loud! At one point I got off the trike to take photos and could feel the trike going up on 2 wheels. Oh my! I sat back down and parked Myrtle into the wind with both parking brakes on. The wind was warm and the skies were clear but it was very exhausting especially since I was also climbing.
All day I kept repeating 'Incredible!' 'Amazing!' at the sights I was riding through. I stopped at an old structure that had been used as a horse barn. This was the only place I could get some relief from the wind and I took the opportunity to make some lunch. The noise and power of the wind was really getting to me and I was happy to get through the park and reach asphalt where the riding was easier.
There were a couple of options for tonight's accommodations. The towns in this area are small and I wasn't sure if the hotels would be open. Silvia had told me about a monastery and thought they would let me stay. I pulled into the town of Carcastillo where a large group of children were waiting for their parents to pick them up after school. They were super excited to see the trike and loved that I called it a turtle. The teachers spoke English and, they too, thought I could stay at the monastery.
I made my way along a bike path to the Monasterio de la Oliva just a few kms from town. I rode under a beautiful archway to ask about accommodation. A man blocked my way. In my very poor Spanish, I explained that I am traveling and looking for a room. He seemed insulted and curtly informed me that this was not a hotel. I really do think they have rooms here but perhaps only for people who look more pious. I had been looking forward to staying there and left disappointed.
I continued on back through Carcastillo and a few kms further to Murillo el Fruto. This hostal looked to be locked up tight. I knocked on the door and rang the doorbell. There was a phone number to call and I was rummaging through my bags for the phone when the door opened. A large group of French hikers were staying but there was one room left. Pphhheewwww! It was in another house and very beautiful with a lovely garden and courtyard. Even though I would pay more than I have in awhile (63e with dinner and breakfast), I was grateful to find a nice place to spend the night. After today's ride in all that wind, I was wiped out.