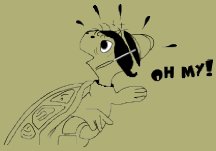 Date: January 23-24, 2014
Today's Mileage: 42 Total Mileage: 1913



I spent a few lovely days in Nazare visiting Fatima and Batalha as well. Fatima is probably the most sacred pilgrimage site in Portugal. I saw people crawling on their knees approaching the large church. On the way there, I stopped in Batalha to see a very impressive monastery. The carvings were intricate and beautiful. Both of the these cities are easy to see from Nazare. The bus rides were about 1.5 hours.
I ended up spending an extra day in Nazare because of terrible weather. The wind is really one of the themes of this tour. 20 to 30 mph wind is one thing but 40-50 is more than I want to ride in. The hotel was comfortable and my legs are still needing rest. It seems that everyday my legs are less achy. I took a walk up to the lighthouse overlooking the north beach. This is where the big wave surf action happens. Of course, last week there were big waves. The wind was so strong it was hard to walk. Even though my legs were achy there weren't any spasms. This is improvement.
I met a couple also walking at the lighthouse. We went out for coffee and to find Garrett McNamara's surf shop. Garrett McNamara surfed a 78ft official wave here in Nazare. Last year he surfed a 95 ft wave that has been documented and filmed but isn't in the books yet. Carlos Buhle surfed a wave here earlier this year that is even bigger and may be the biggest wave ever surfed. At McNamara's surf shop, they have a surfboard guestbook for surfers to sign. They let me put a Myrtle sticker on it. This place is another pilgrimage site, for surfers. Very fun.
In the morning, feeling well-rested, I got packed up for the short ride to Obidos. My derailleur shifter was a bit loose. I tried to tightened it thinking it was the same screw that came loose the last time while riding in France. Nope, not the same. Almost everyday I've been riding on cobblestone roads and lots of screws are coming loose. I made my way to Caldas da Rainha and a bike shop. Turned out the shifter had to be taken apart. It didn't take long and I was on my way again. The mechanics didn't even charge me. Nice!
I made it to Obidos by early afternoon. This town is impressive sitting high on a hill with a large castle surrounded by old city walls. When I arrived the street to the top was under construction and I couldn't ride up. The cobblestoned streets are so steep it was uncomfortable riding. I ended up staying at a beautiful 4-star hotel. Surprisingly, the room was only 60e. I really enjoyed walking around the old city. It has so much charm. I also tried the local cherry liquor, ginja, that is served in little edible chocolate cups. It was good although liquors aren't really my favorite drink.
The breakfast in the morning was also impressive. I made myself an extra sandwich adding some fruit for the road. The destination of the day was Peniche. On the map Peniche looks really cool on it's own little peninsula and I wanted to check it out. My legs are still feeling inflamed and weak. I've pulled out the boom a few times and lengthened it again. Until I feel soreness in my knees the boom isn't too long. As long as I still feel soreness in my hips or upper thighs after riding I'll move the boom out, only 1/8" at a time. At this point, doing much more than 20 miles is difficult.
On my way, I stopped at a fabulous bakery for coffee. Everything looked so good I couldn't resist. The pastel de nata is still my favorite. Just after this stop I discovered a bolt to the skewer holding the front seat bracket had come loose. More cobblestone casualty. There was a wonderful bike path into Peniche. I followed a surfer for a few miles. I stopped at the tourism information office. The woman there was terrific. She gave me detailed directions to a bike shop where I could get another bolt and recommendations for a place where an older woman has rooms for rent. Next to the tourism office was a class of lace tatting. It was so cool I took some pictures.
The bike shop guy was super nice. He had a good fitting bolt and quickly sent me on my way. I found the pension and the woman got a real kick out of the trike. She ended up putting me in a big corner house for 20e. There must have been 8 - 10 rooms and I was the only person staying. Myrtle was covered in the back patio. Unfortunately, the house wasn't heated. The weather was wet, windy and cold too. I pulled out my sleeping bag and slept toasty warm.