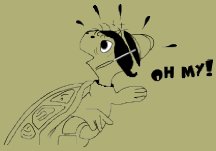 Date: January 26-27, 2014
Today's Mileage: 58 Total Mileage: 1971



Even though the skies looked ominous and there was mist in the air, I decided to ride on in the morning. I needed help getting Myrtle through the patio door and went out on the street calling a couple of young guys over. On my way out of Peniche, I rode around the peninsula. It was a lovely few miles and much of the ride was on bike paths. I went out to the lighthouse and then stopped for coffee ordering a crepe for breakfast. It was huge and kept me fueled for hours.
I'm at a point on my ride through Portugal that I needed to make a decision how to spend the remaining time. Since I'm flying out of Lisbon, I decided I would cut inland to see a bit of the countryside. I've been riding on the coast since I arrived and maybe it will be good to see a different terrain. I had also heard Evora is a nice historic town and started making plans to ride there. From Peniche, it looked like Bombarral was the only town within a reasonable distance (especially considering my legs are still giving me some trouble). I let Googlemaps plot a course and set out.
The thing about Googlemaps is I can't ask for a car route because it will plot a course bike aren't allowed on. But, often, when plotting a walking (bike route option isn't available in Portugal) route Googlemaps will put me on a dirt road. I asked the front desk people about the route and they said it should be ok. Hhhhmmm.... Right away I was on dirt. It wasn't exactly raining but the road was wet. I was riding next to a highway alongside a vineyard for miles with no way to get on the road. Finally, I was back on a National road and everything was good.
It didn't take long and I was on a secondary road that was paved and I was feeling great. I love taking the backroads. For a few miles anyway. Just as this road was about to end in a very small village, an older Portuguese man stopped me. He was speaking Portuguese but I could see he was telling me the road to Bombarral wasn't good and I shouldn't go there. But I had to go there because it was the only town in the area with a hotel. So, I continued on and, sure enough, the pavement ended. But this was a great road. It was smooth and wide and went through a eucalyptus forest. I absolutely loved it and had great time.
Anyone that knows me well knows I'm not so happy being off the pavement. But this road smelled great and there were also huge wind turbines on the side of the road. The blades slicing through the air made a wonderful sound. The rain held off and I was really enjoying myself. Then I hit pavement and Googlemaps had me cross the road onto another unpaved road that looked more like a trail. I went down it to a monastery where the road really looked bad and I turned around going back to the pavement. Taking the pavement was a little out of the way but atleast I knew I would make it to Bombarral. Along the way I stopped at a fabulous cafe for a bowl of soup. The parking lot was packed and I could see why. It was only a few more miles to Bombarral and I got checked into a nice hotel for 25e. There are some Buddha gardens that lots of people have told me about so I stayed an extra day to check them out. They were very strange and not something I would recommend. But I walked 6 miles there and back and my legs did really well.
After 2 nights in Bombarral, I started for Santarem. Googlemaps plotted a course for me and I had a few people verify that it was paved. Everyone said it was ok. At one cafe along the way, I stopped for coffee and the owner spoke English. I showed her where Googlemaps had plotted 2 possibilities. She very confidently said one way had lots of truck traffic and I would be happier with the other option. I started out on the quieter road which was in such bad shape it was worse than chipseal. There was no way I could continue and cut across to the road with the scary truck traffic. This road wasn't even paved!!! It was a farm road with no traffic. What was the cafe owner talking about?!? I continued on and it was slow going. There were so many large pot holes full of water to go around but I was able to ride it. Until I wasn't. The road had turned into a swamp.
Looking at Googlemaps, I saw that I was close to a highway. Bikes aren't allowed on the highway but I could take a frontage road to Rio Maior and from there I could get to Santarem. By the time I got to Rio Maior, I had traveled over 30 miles, it was after 3 pm and I wasn't even halfway to my destination. As I pulled into this grubby town, it struck me that I didn't want to be here or Santarem. Where I wanted to go was Evora. Maybe I could get a bus to Evora. Maybe I could get a bus to Evora from here.
I quickly found the bus station and there was a bus leaving for Evora in the next hour!! The trike wasn't a problem and I bought a ticket. I had just enough time to get something to eat too. The bus came, there was plenty of room for the trike and we took off. Just as I was getting on board the driver said I would have to change buses in Lisbon. It was about an hours ride to Lisbon and I had over an hours wait for the next bus.
Once I knew which lane my bus would be arriving in, I rolled the trike over and got everything ready. A security guard came over and said something I couldn't understand. He seemed like he was saying something about the trike not being allowed on the bus. But that couldn't be because I had just been on a bus with the trike.
The bus arrives and, sure enough, the driver says the trike isn't allowed. No bikes on the bus!!! I objected and he said 'this is Portugal you have to speak Portuguese', - in Portuguese. I showed him my ticket explaining that I had just been on a bus and there had been no problem. No bikes on the bus!!! I started to cry and 2 guys came running over to help. One guy spoke English. He said it is against the law to put a bike on the bus. I said that can't be because I just had mine on a bus. He said they do things differently in north. I said 'In the north??!? Rio Maior is an hour away!!'. He said there are police checkpoints where buses are pulled over looking for bikes. I gave him a look that needed no translation. All of this was repeated over and over again. Finally, he said if I have something to cover the trike with it could go. I pulled out my tent fly and draped it over the trike. Now, after 20 minutes of very stressful haggling, the trike could go. The driver said if the police pull us over it will be my responsibility. Oh, Okie dokie!!! I have no idea why this driver was so difficult with me. There were less than 10 people on a huge bus. There was enough room in the cargo hold for 6 trikes. It is possible that he just didn't want to stop in Evora. Everyone else on the bus was going to the final destination, Elvas, and stopping in Evora for one person added time to the journey. Of course, that's just speculation.
The rest of the ride was smooth. I got to Evora just after 9 pm put every back together and started out. I used the GPS to find a hotel and went to the closest one. This turned out to be a 4-star. I was kind of annoyed when I pulled in but decided to check the price. It was 50e, which is more than I usually spend, but when the reception lady said there was a spa with a pool, jacuzzi and sauna included, I booked in for 2 nights. After the day I just had, I totally deserved it.
Evora is very historic and a UNESCO heritage city. It may be one of the oldest cities in Portugal.