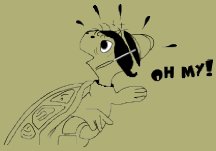 Date: January 18-19, 2014
Today's Mileage: 60 Total Mileage: 1871



The hotel in Figueira da Foz was so nice I booked in for another night. The weather was absolute crap and I couldn't have left if I wanted to. This hotel was huge and I didn't see anyone else there. They had a wonderful breakfast and every morning I was the only person enjoying it. Sure don't have to worry about noisy neighbors this time of year. Every day I went for a walk but didn't make it far before I needed to sit down because of spasms in my right leg. It seems that everyday the spasms are less but boy is this muscle problem taking a long time to heal.
The weather was better when I decided to take off but it was really windy. I made my way around the ocean front to a big bridge I had to cross what I think is called Mondego bay and the Port of Figueira da Foz. From here it was the national road all day. I had a gradual uphill most of day and I kept the gears nice and easy.
At Marinha das Ondas I stopped at a bar that had lots of trucks out front. I always stop for coffee when I need to use the bathroom. This was a funny place. There were rows and rows of lighters and pens hanging from the ceiling. Hundreds of lighters and pens. I tried to get the story but couldn't understand the response. I went to leave and there was a large group of truckers checking out the trike. They really got a kick out of it. I continued on and soon found my way to Monte Real. This is kind of a spa town. I heard lots of people talk about the hot springs and was worried it might be too upscale. But there is also an air base and it was very different than I expected. I easily found a room for 30e including breakfast. This town is so quiet that the hotel kitchen isn't even open for breakfast. They gave me a voucher to use at a cafe next door in the morning. The owners of the hotel were really old. The woman walked me, very slowly, to the cafe and introduced me to everyone. It was very sweet. That was the last I saw of anyone at the hotel. Super quiet night.
In the morning I went to the cafe and the people were great. They had fantastic food, coffee, wifi and spoke English. They told me about a bike path that starts at the coast and goes most of the way into Nazare. I had to wait out a short squall before starting to ride for the day. On my way it was really windy. I passed a hilarious sign for an 'O Farto' restaurant. It was about 4 miles to the coast and took me awhile to find the path. The way it was described, I thought the path was on the beach but actually runs next to a larger road. It's a great path too. The first part goes along a pine forest to San Pedro de Moel where it turns into a very rough cobblestone road. Once out of the town the bike path picks up again. Well, I thought I was on the same bike path but turns out I was on a path that took me away from the beach and back to the national road. It was another great path. Once on the national road I stopped at a market. Super markets often have a coffee bar where they sell pastries and sometimes they sell soup. Today, I got lucky and had a bowl of my favorite soup, calde verde. This was a big store and I rolled the trike inside. Good thing too because while I was there the skies opened up in a torrential downpour. From here, it wasn't far to Nazare. I've been looking forward to seeing this town for awhile. Nazare is a beautiful seaside fishing village with a rich surfing history. In the past 3 years big wave surfers Garrett McNamara and Carlos Burle have ridden 100 ft waves here. The wave Carlos rode last October could be the biggest wave ever surfed.
I found a really nice hotel 2 blocks from the beach for 25e including breakfast. They kept Myrtle inside under the stairs. There is a lot to see in this area and I booked in for 4 nights. I want to do bus trips to Fatima and Batalha as well as explore Nazare.