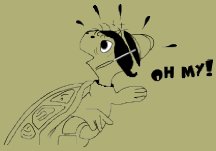 Martin and I arrived in Larache early enough to explore the town. After my wonderful hot shower at the bathhouse, I walked around this bustling small town. I find myself pleasantly surprised by my experiences in Morocco. Before coming to this country, I had read a few journals and most highlighted poor experiences with the store owners and children. Many tourers voiced frustration dealing with aggressive sales techniques. The experiences sounded awful as if the cyclists were constantly being hassled. So far, I haven't experienced anything like what I have read. Store owners have greeted me with 'bonjour madame' but I haven't felt any aggressiveness which is a big relief. Maybe the bigger cities will be more aggressive, we'll see. I walked through Larache alone, getting something for dinner and food for the next day. I had a delicious shwarma sandwich for less than $1. Larache is a busy, grimy town but has a good feel and the medina is full of character.
During the day the air is warm and very pleasant but once the sun goes down the temperature drops quickly. Even though I was wearing a few layers, I retreated back to the pension. It wasn't much warmer in the room since there isn't any heat. I crawled into bed with my sleeping bag to read and work on the blog a bit. Martin also returned having had a nice time in the town.
The French girls we saw earlier on the road as well as the Spanish cyclist I met in Asilah were all staying here. 5 touring cyclist in the same small hotel. We kept our bikes outside in the hallway. Everyone else brought bikes into their room.
The call to prayer and a dance club around the corner was louder than expected but I had ear plugs and slept well. In the morning, there was a strong sewer smell coming from the bathroom. We got packed up to get away from the smell and went to a cafe around the corner for coffee and wifi. We saw Edward, the Spanish cyclist, leave and wondered if we would see him in the next town. The French girls were staying another day. I sure hope the owner can do something about the bathroom because that smell would make for a very unpleasant stay.
We got on the road around 9:30 and started riding in bright sunshine weaving our way through town on garbage strewn hills. Soon we were back on the National Road but only for a few miles when we turned off toward the coast. We had heard differing description on the quality of this road. Some people said it was paved and some said it wasn't. The destination for the day was Moulay Brousselham. We had also heard that the area was growing quickly with European vacation homes.
After yesterday's experience in turtle land, with my slow pace and constant attention, I wasn't sure Martin would want to continue riding with me. But he talked about wanting to camp and asked if I wanted to as well. Sure! We discussed the route and then continued on. Once we were on the smaller road Martin rode ahead. There were lots of construction trucks. They passed empty and returned full of dirt. It was loud with dark diesel exhaust for a good 5 miles. The road was paved and the sun was shining. Then I passed the turn off where the trucks were clearing dirt for a big development on a hill over looking the ocean. This area certainly is growing.
There were lots of small hills and I found Martin relaxing under a tree having a food break. He carries a good amount of food including jars of butter and marmalade. I enjoy seeing how other people tour. I carry dried and fresh fruit with nuts for the staple of my riding food. Since I was with Martin in the morning when he bought bread, I also got a small roll. Usually I just eat bread dry but I enjoyed some of Martin's butter and marmelade. It felt luxurious eating from jars. There wasn't much traffic but everyone smiled, honked and waved as they passed us while we ate. We carried on and Martin went out in front again.
At one point, I looked at my GPS to see how far it was to Moulay Bousselham and discovered I wasn't on the road we talked about. There hadn't been any turn offs and wondered if Martin was also on this road. After another hour I came to a main road and stopped some people in a car to make sure I was going the right way. They also said they had seen a European man on a bicycle so I knew everything was good.
I found Martin under another tree eating. I think he had been waiting for quite awhile because when I arrived he was ready to get going. It wasn't too much further into Moulay Bousselham and soon we were back at the coast. According to Lonely Planet there is only one campground and we pulled into the first one we saw. There was only 2 other sites occupied and we checked in for $4 each. The site was big enough for 2 campervans and had electricity. A bunch of chickens came running over when we pulled into the site. And then more chickens. I think there were close to 15 chickens squawking and , of course, a rooster. I think these chickens are really spoiled when the park has more campers. There were also hungry mosquitoes. Once the sun goes down the temperature will be too cold for mosquitos and we will get relief.
Since we were both hungry, once our tents were up we walked less than a km into the bustling town. Often campgrounds are far removed from town but this one is very conveniently located. Moulay Bousselham has a large plaza and sits on a hill overlooking the ocean and a protected lagoon. It has a beautiful view of a bay filled with lots of fishing boats. It is also a birder's paradise.We also saw there is another, much busier, campground on the lagoon and looked like campers stay for extended periods.There were lots of tourist restaurants all serving the same fish dishes for the same price on the plaza. Martin isn't crazy about fish so we walked behind the restaurants to the market and found freshly grilled chicken shwarma sandwiches for $1. We took them to the plaza to eat on the benches overlooking the lagoon and a lovely sunset. Delicious.
On the short walk back to the campground we picked up some supplies. It was colder now and I looked forward to a hot shower. After riding in the construction traffic I was feeling grimy and was pleasantly surprised by the campground having such wonderful shower facilities. This was the best shower, so far, in Morocco. The campground also has wifi in the main building which was strong enough for email and Facebook but I couldn't get any pictures uploaded.
Even though it was still early, there wasn't really anything to do so I got into my sleeping bag to warm up and read. This was my first time camping on this trip. Now there are only 2 items in my kit unused. A bathing suit and a pair of walking shorts. As I continue south in Morocco, I'm hoping the weather will be hot enough to use these as well.