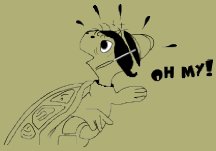 After 4 terrific days with Youssef and his family, the storms finally blew away and I was ready to start my tour of Morocco. There had been just a ton a rain and much of Tanger was flooded. Youssef lives 20km west and luckily wasn't effected. Najat, Youssef's wife, made, yet another, fabulous breakfast and I felt well nourished to ride on. The sun was shining and Youssef drove me out his muddy unpaved street to the roundabout where the national road starts. He followed me for a few kms, stopped for a picture and then I was on my own. It was Sunday and there wasn't much traffic. The road went along the Atlantic coast through grazing land for cows and sheep. I won't be seeing any black pigs in this Muslim country. I stopped once for a mint tea at a roadside cafe and I have to remember to ask for less sugar next time. All I had was a 100 dirham note. The place wasn't really even open and the counter woman didn't have change. I offered a euro which she accepted giving me 3.5 dirham in change. The rest of the way was fairly flat along the coast and I got to Asilah in the early afternoon. Youssef had driven me here just 2 days ago so I knew the layout of the town and basically where to go. We had asked at a cafe for a hotel recommendation and I followed their directions. I went first to the right out of the medina and found myself behind a funeral where the street was blocked by the crowd of chanting mourners carrying the body to the cemetary. I followed them for awhile and then came back into the town center. I rode down many streets and didn't find a hotel. Then I turned a corner and found 3 hotels checking out the Belle-vue first as it had the nicest entrance.
The front desk man was hesitantly welcoming like he wasn't sure how to respond. He showed me a big unused dorm room on the ground floor where Myrtle could be parked. Then he showed me a room and it all looked ok. There was a bathroom with hot water shower and wifi which is always what I asked for first.When I asked for the rate, he threw a 200 dirham note on the bed with great flouish and drama. OK, if I stay for 2 nights can I get the room for 150/night? NO! He threw the 200 dirham note on the bed again. His manner went from hestitant to gruff and serious so quickly it was funny. I also know that haggling is part of the deal in Morocco and expect to get the price down. Winter is also a slower season. So, I asked for 175/night and yes, that would be ok so we struck a deal. Later I wondered if I had threatened to go somewhere else I might have gotten a better deal. Still, the room was only $20. Not bad for negotiating with my first hotel in Morocco. Later, I had dinner with a German couple who had a Lonely Planet guidebook and the price is listed as 200 dirham/night and I felt victorious saving $2.00/night, ha.
The next day I walked around the medina and enjoyed the sunshine. I also spent time uploading pics while working on my blog. Youssef had said he might drive out with his family. It was his daughter Yassimine's birthday. We met at a cafe and celebrated with cake. They are such a nice family it was good to see them again.
When I returned to the hotel 2 more cyclists had arrived. Martin from Holland and Edward from Spain. They aren't riding together and only met now at the hotel. Maybe I'll have some company tomorrow.
In the morning I found a cafe for coffee and then got packed up. I brought Myrtle outside in front of the hotel. There was a woman on a 4th floor balcony in an apartment building across the street. I waved and she blew kisses back putting an open hand on her heart. This was such a sweet gesture and so unexpected.
I started riding in bright sunshine. Within an hour Martin had caught up to me and we continued riding together. At the top of a climb we stopped to buy some mandarins from a roadside vender and 2 French girls also stopped on thier bikes. They didn't speak much English but Martin could speak French. They continued on and we followed. We stopped again at a rest area that had a fantastic view of the ocean and countryside. There was also a lot of trash people had dumped on the side on the hill. It is quite shocking to see so much trash. From the lookout there was a nice downhill into Larache.
Martin has a lonely planet guidebook and it had a very flowery description of a cheap pension in Larache. They said the owner was freindly, it was immaculate and the beds are replaced every year. The man running the place was very gruff and only broke a semi-smile when he saw the trike. We looked at a 4 bed-room. It was clean enough but I wouldn't have said immaculate. The bathroom was down the hall and required your own paper. There was no heat or wifi and the shower only has cold water with a strong funky odor. The hotel man said there is a bathhouse down the street for a hot shower. We got checked in $8 each. After that, the hotel man was much friendlier and helped Martin carry the trike up to the second floor hallway where we locked it to the bike.
Then I had my first bathhouse experience. The woman here was also very gruff and asked for money as soon as I stepped in the entrance. She didn't say how much. There were 2 other woman sitting in the entrance. Between a mixture of French, Spanish and English I was able to slowly understand that the shower was $1.50 (12 dirham), a very small packet of Pert shampoo was $0.11 and the towel was another $0.22 (2 dirham). The shower was clean and very basic. It reminded me of a campground shower. The space was small and cramped and I had to remove the drain filter to close the door. But, in the end, I had a very hot shower and that was the most important thing.
Martin and I will continue riding today into Moulay Bousselman which is a nature reserve on the coast with a small touristic town.