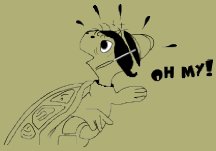 It never ceases to amaze me the amount of logistics and preparation that goes into starting a trip. Closing down the house, sorting clothes to pack, store or donate, saying goodbye to friends and making arrangements to get to the airport with my gear and trike. My gear always needs to be packed much differently for the plane than the bike. For instance, I don't check electronics or anything fragile. In the past I have called a transport van but this time my friend Annie drove me to the airport at the ungodly hour of 5 am. Now that's a good friend!
The trike wasn't an issue for the flight, at all. In fact, at check-in no one even asked about it. American Airlines does charge a hefty fee for a second bag though. My trike is one piece and I strap 2 panniers together for the other. On this flight, the second piece cost me an additional $100, the most I've ever paid.When booking flights in the future it will probably pay off to double check extra bag fees. The only time I have been charged is when flying in the US. This flight to Madrid had a stop-over in Chicago. I doubt the fee would have been so high if the flight went directly to Europe because I have never been charged internationally. That said, I'd rather pay than have them say the trike can't go.
At my 3-hour stop-over in Chicago, I purchased a pair of Bose noise-cancelling earbuds after asking a guy about his. He let me try them out and I was impressed with how little background noise I could hear. The music seemed much clearer too without the distracting outside noise. These ear-buds had been on my list before I left but they are spendy ($300) and I put it off. Somehow, this was the time to buy them and they were the same price as at home. I'm hoping these ear-buds will block out enough noise to make sleep come easier on the flight and while traveling.
The flight from Chicago was on Air Iberia which offers a surprising amount of leg room. The plane was very new and had some nice features like usb charging outlets for every seat. I used the ear-buds which really did reduce noise levels. Not entirely, but I especially appreciated them during turbulance where the noise seems to exaggerate the motion. Arrival in Madrid was early in the morning and getting through customs was quick. I asked the customs guy about the legnth of the visa time and somehow he thought I was criticizing the stamp in my passport. He snapped my passport back and stamped it again loudly but didn't answer my question. It was early in the morning and perhaps he hadn't drunk enough coffee yet.
Over the summer, a triking friend I know from the Recumbent Retreat introducted me to a friend of hers in Madrid. We all chatted on Facebook and Lola invited me stay at her apartment. The serendipitous connections I have made over the years is one of my greatest joys of travel. Lola is such a generous sweetheart. She even met me at the aiport! She drives a small Yaris hatchback and looking at my stuff and then her car it wasn't clear that everything would fit. But it did as if the car was designed for my trike and gear. Incredible!! Lola took me out to meet some of the her freinds which was super fun. Then she had to go to Pamplona so I stayed a couple of nights more in her place on my own.
From Lola's, I easily got around by the Metro. One of my first stops in Madrid was to visit a recumbent bike shop. There are 2 in Madrid. I have been freinds with Carlos, at Okocicle Madrid, on Facebook for many years. He knew who I was as soon as he saw me. I didn't even have my trike. He invited me to go on an organized ride with recumbent riders of Madrid. In a van stuffed with bikes and trikes, he picked me up for the drive 50 km south of the city. Here we met another 15 or so riders and their kids to do a route in the countryside on an old rail/trail. I watched a small car pull in with a Catrike strapped to the roof and immediately recognized it had a Krispy Steve neck rest. Krispy Steve neck rests are well known in the US/Canada recumbent community but I was very surprised to see one in Spain. Turns out there was another Catrike inside the car also with a brand new neck rest. This couple had just recieved and installed the neck rests for this ride. Nelly's was beautifully embroidered with the white Tree of Gondor since she is a big LOTR fan. There were all kinds of recumbents on the ride and uprights too. Carlos was riding a Scorpion Enduro with mountain bike tires.
The trail starts at a restaurant and Carlos put in an order for Paella that would be ready when we returned. The ride was super fun and reminded me of the Sunday Parkways in Portland because there were so many kids and they all had a blast. One guy, Kevin, on an upright who had ridden from Englan had a rear wheel flat within the first 1/2 mile that was the first since leaving London. I was happy to stop as I realized my pedaling felt more difficult because I had taken air out of the tires for the flight, doh! We both shared the pump and then carried on. Kevin had also brought along a drone with a GoPro strapped on. The kids were glued to Kevin as he brought it out and flew it around. I had never seen a drone up close and it was cool. He had bought the drone in London and many riders speculated it might not be legal in Spain. Kevin does freelance tv camera, video and photography work so he'll probably find a way to use it. The weather was perfect and I had a sensational time riding with the group. I put together a separate album of photos on flickr from the day. It was so fun meeting the Madrid delegation of the Lawn Chair Nation. Thanks for the new hat too! This was a very memorable day.
I had a great time staying with Lola and she made the start of this tour very special. She probably would have been alright with me spending more time at her place but she had another visitor arriving. She helped me find the Hotel Florida Norte that is right on the Rio Manzanares. The concierge guys loved the tricycle and let me store it under the stairs in the lobby. Everytime I walk by they have big smiles and say how they are keeping an eye on Myrtle.
I did a lot of walking and sightseeing. The hotel is very close to the other recumbent bike shop, 3ike Recumbents. Jason, too, knew exactly who I was yelling out my name as I walked in the door. He has a very nice shop close to the Rio Manzanares which also has a lovely bike path. Thinking of how to cycle out of Madrid, Jason offered to escort me through the city to the start of a bike path that will take me to Colmenar Viejo. This town is on the way to Segovia which is my next destination.
I haven't even started riding and so much has happened already. Tomorrow the cycling begins!!