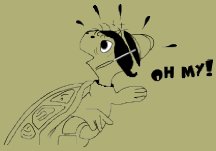 Praia de Mira and Figueira da Foz
Date: January 14-15, 2014
Today's Mileage: 55 Total Mileage: 1811



The hostel in Aveiro was terrific and I later found out Lonely Planet considers it to be the best hostel in Portugal. I met so many really fun people there. I had stayed in a 6 bed dorm room which I shared with one other person for only a few nights. Last night, I shared with a stinky guy. And, of course, he waited until the morning to take a shower. Luckily, this doesn't happen very often.
The owner of the Hostel, Rita, was such a sweetheart. She and her staff were very attentive and generous. After I loaded up and took a few pictures I pedaled away under gloomy skies. I wasn't feeling 100% but a whole lot better than I did 12 days ago. I left the hostel feeling hopeful that the recovery of my legs would continue.
The ride along the coast was surprisingly dry. I rode along the Ria de Aveiro along a lagoon with beautiful white flamingos. I went through the sweet little beach village of Costa Nova that had many houses painted in brightly colored stripes.
The route today was along small roads and lots of bike paths. I pulled into the very small town of Praia de Mira. The town was quiet. I found a hotel for 25e and let the receptionist ride Myrtle to the garage. She loved it. My legs seem to be doing alright. I'm not in any pain but while walking around the town I had small spasms in my right upper thigh. I will move the boom out a little bit more for tomorrow's ride.
After a good night's sleep I got packed up but had to wait out a heavy downpour before starting to ride. The forecast was for clearing skies. I had plotted a nice route along the coast to Figueira da Foz but the hotel owner said the road was terrible and I would be better off on the national road. It's always so hard to know whether or not to take a local's advice. Being a local she should know best about the roads but she isn't a cyclist and this coastal road might be terrible in a car but nice for cycling. I decided to follow her advice and headed for the highway. There's a good shoulder on the national road and also more traffic. It rained on and off all day with the temps in the 50's. It's nice not having the wear so many clothes or gloves any more. The route wasn't very interesting with a gradual uphill until the very end where the road got quite steep. I took my time gearing down to make sure I didn't tax my legs more than necessary. Then there was a great winding downhill to the coast. Figueira da Foz is a good sized port town and looks very interesting with lots of hills and a lengthy beach.
I had picked out a hostel before starting out today and followed directions there on my GPS. When I arrived, there was a sign on the door to call and someone would come over. The door was so narrow I knew it would be difficult to get the trike in. I decided to find the tourist information office. I found signs pointing to the office and kept following. Sign after sign riding on cobblestone streets. I was surprised I had to ride so far. Turns out I had ridden to the beach community of Buarcos just north of Figueira da Foz. The woman at the tourist office spoke a little English. She highlighted hotels in my price range. They aren't supposed to make recommendations but she thought I would like one in particular. The hotel wasn't far but I couldn't find it. The wind was really picking up and the rains had started again. I went down to the beach where there was a row of hotels listed on the map. The first one offered me a room for 30e with breakfast. It had started pouring with powerful winds. I locked Myrtle in the garage and got settled. Another fabulous hotel room with a balcony and view over the Atlantic. There was also a bathtub and I was looking forward to soaking my legs. I booked in for 2 nights.