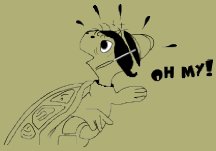 It was Saturday morning when I took off from Banos de Montemayor and there were lots of cyclists out. Vanfuls of cyclists were getting ready to ride into the mountains. I must have seen 200 cyclists standing around their van group waiting to start riding for the day. I also got a lot of attention as I rode down the hill and out of town. After all the climbing I did yesterday, I was expecting an easier day of it and I wasn't disappointed. The first 15 miles were a very gradual down. I stopped in the town of Aldeanueva del Camino for my favorite breakfast of Tortilla de patata and got an enormous slice. Wow, that was good and the coffee was as well.
All day, the skies were grey but it didn't rain. I had my rain pants on to cut the cold. I've noticed that I have a very small spot at the top of my knee that is sore. I can only feel it when my knee is sharply bent. Often, knee pain mean the boom is too far out and the knee is getting extended. But this felt different. I haven't made any changes to my trike but I've been wearing rain pants and noticed that the left pant leg gets stretched tightly at the very top of each pedal stroke where my knee is bent. The only thing that is new is I'm wearing thin wool Patagonia leggings. I love my rain pants, they are Ferrino brand that I bought in Pamplona last year. They are very thin, light and waterproof. There are zippers that run up the side of both legs for airflow and I think I need to open the left leg zipper to above the knee to give it more room. It's not expected to rain for the next couple of days and that should be enough time for this soreness to heal and I can make an assessment as to whether or not my rain pants are, indeed, the problem.
I made it to Galisteo fairly early in the day. The town from a distance looks amazing. It is on top of a hill and completely surrounded by ancient stone walls with a grand church spire as a center piece. After arriving, it becomes apparent that this is a town down on it's luck. A poor town. There is no accommodation in the old city. There is a hotel a ways out of town on the main road. I was told by pilgrims in Fuenterroble not to stay at the Albergue and I can't remember why. I was given the name of a bar called Los Emigrantes as a recommendation that has a few rooms on the second floor. I found Los Emigrantes easily and, sure enough, they have rooms. This is the most basic accommodation I've had so far on my trip. The room was small and dark with very old furniture and the bathroom is outside my room. There is no wifi although I found some at a public interpretation center around the corner. The center wasn't open so I sat on the curb using the wifi that had a strong, open signal. There was heat but it smelled of mold when I turned it on so off it stayed. There is another bar across the street but they had a really terrible band playing so I ate at the bar where I was staying. Knowing tomorrow is Sunday and almost everything is closed, I made my way up the hill to the pueblo where there is a very small tienda to get some snacks for tomorrow's ride. On the way, I met a young German pilgrim who had been traveling with a guy doing the Camino by horseback. He said Harry couldn't stay in town because of the horse but that usually he has more trouble with the dog he is also carrying. Harry is going to Santiago and then continuing north by horse to the north pole in Norway where another Camino ends. Pilgrims have the most amazing stories. It was raining while we were talking and when it turned heavier we said goodbye.
In the morning, the roads were very wet but the sun was shining. I was eager to leave this town and get to the much bigger city of Caceres, my destination for the day. I took farm roads from Galisteo to Grimaldo that were beautiful. Leaving Galisteo, I saw Harry and his horse getting packed up outside a farmers barn. The farmer yelled that I was going the wrong way. I wanted to stop and chat with horseman Harry but I know horses do not like tricycles and kept my distance. After I left the farmer and Harry, I passed a section of farmland that had lots of solar panels. There were lambs, cows, horses and solar panels (video). It was an intersting sight. Shortly, the road turned to mud for about 1/2 mile. It was a valley between 2 small hills where the water collected. Somehow the tricycle managed to keep traction. Putting my feet down in that mud would have been very messy.
The day was gorgeous with bright sunshine and no wind. The National road is the Camino Via de la Plata for most of the route into Caceres and I met quite a few pilgrims along the way. It was fun to stop and chat. Everyone had started from a different place and everyone knew about Harry and his horse.
There was much more climbing than I expected today and I was doing more miles than any other day so far on this tour. But there just isn't anywhere to stop along the way except one very poor looking Albergue that was too close to Galisteo to consider. I spent quite awhile riding high above Tajo Lake (video) which is a large body of water fed from Rio Tajo. There were the remains of an old Roman bridge on the edge of the lake that looked really cool. As I got closer to Caceres the traffic also increased but I had a wide shoulder all through the day.
Caceres is an ancient city with lots to see. I'll book into a hotel for 3 nights here to check it all out and let my knee have a rest.