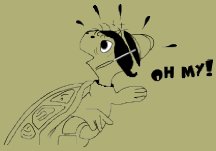 I had a a very nice and relaxed stay in Fethiye. The hotel was the fanciest I had been in so far this trip. But, because this is the off season, reasonably priced. There were stunning panoramic views of the harbor and islands and snow capped mountains in the distance. Just beautiful. On my way cycling into town, I discovered a missing screw that held one of the brake calipers on to the trike. Next door was a marine hardware store and they were more than happy to find me a new screw. Everyday I went walking. My legs are still in a lot of pain but I felt like walking would help them. Over time, my left leg has improved faster than my right. I have to take lots of breaks. My right thigh muscles get tired easily. Sitting for a couple minutes and I'm ready to walk again. Since my legs are still in such poor shape I've decided that I couldn't cycle any more on this trip. As disappointing as this is, traveling by bus with a tricycle in Turkey couldn't be any easier. In every station I've been greeted with big smiles and a bus that is leaving for my destination without delay.
In Cirali, I met a young Dutch man who told a Dutch friend of his, who lives in Marmaris, about my trip. This friend, Hans, found me on Facebook and invited me to stay when I get to town. We wrote back and forth and made arrangements for him and his wife to meet me at the bus station. This bus trip, like all the others was easy and within a couple of hours we pulled into Marmaris. By the time I got Myrtle ready to ride, Hans and Brigitta rode up and we introduced ourselves. We flew down the hill on our bikes into this seaside town and onto a beach path.
Hans and Brigitta live on the beach in the last house in Marmaris. What a location! We walked into the next town, Icmeler, to visit some German friends. Hans had extra trekking poles and I bought a set from him. This made walking a lot easier. They showed me a wonderful time and helped me decide where I was going next.
The morning I was set to head out, Hans got a phone call that he was a grandfather and needed to go to Holland. Since I can't ride and don't need to be in Istanbul for a couple of weeks, I thought maybe they could use someone to look after the cats while they are gone. Sure enough, they were happy to have me stay. What luck! Brigitta gave me a quick tour and showed me where everything was. She also gave me the name of a recommended physiotherapist in town. Then they left for Holland. Congratulations Hans and Brigitta!
The next couple of weeks were very relaxed. I walked everyday. The beachfront has a wide path and is crowded with 4 and 5 star hotels. The hotels were a buzz of activity preparing for the tourist season. Right now, the town and beachfront was very quiet. The old town has lots of charm. There's an ancient fort up on a hill overlooking the town and water. I took many walks into the hills using my new trekking poles. I also had many appointments with Norbert, the German physiotherapist. He adjusted my back and hips and worked on my poor tight thigh muscles. This really helped and he also gave me some exercises for my core.
Originally, the plan for the next step of this trip was to meet a freind in Israel. Unfortunately, she had to cancel. Since my legs are still in pain, I decided to put that trip off and end the tour in Istanbul. After many wonderful weeks in Marmaris, I made plans to push on the Istanbul. I also got a ticket for Los Angeles for the middle of April. This trip was coming to a end.
I have been in touch with a couple of trikers who are starting their tour in Istanbul. We made arrangements to meet April 1st. They were flying in and I was on another bus. Again, no problems. I didn't even have to fold Myrtle. I took an overnight bus hoping I would be able to sleep along the way. When deciding on buses, I really don't like getting to a big city at night. This bus would arrive at 7 am. Well, actually, it didn't arrive until 8:30. No problem. I got Myrtle loaded up and followed Googlemaps on my tablet to the hostel. The ride was about 7 miles and very enjoyable. I rode through lots of busy areas where I saw all kinds of markets. Streets with only shoe stores, another block was laundry, the next was full of fruit venders, then a block of mechanics. I got lots of thumbs up and found my way to the Suleymaniye area. I got checked into a hostel dorm room for $13/night and Myrtle was stored in a room downstairs.
The next day Chuck and Susan arrived with their trikes. We spent the next 9 days palling around all over Istanbul. We went to museums, mosques and markets. We also took a boat trip up the Bosphorus. Istanbul is said to be the only city in 2 continents. The boat trip took us to the Asian part. Istanbul is huge and there is lots to see. Everywhere we went someone was trying to sell us a rug. We tried all kinds of excuses for not buying a rug but nothing worked. If we said we had already bought 5 rugs, they insisted we needed a 6th. The area we stayed is a UNESCO heritage site and named for a glorious mosque that we visited. Susan and I were given robes with headscarves to cover up. Next to it is the Aya Sofya which is a museum and we didn't need to be covered up to enter. It has Orthodox Christian paintings in a Islamic setting. Fascinating and I really enjoyed this gorgeous building. I also met up with my freind Emma who I first met in Antalya. We spent a very fun evening at a restaurant in the shadow of the Galata tower where we met other travelers.
We were very lucky with the weather too and were able to walk around in comfortable temperatures. I really enjoyed Istanbul and found it easy to find my way around. The metro/subway was also easy to use. People everywhere were happy to help when ever I needed. it. I also really enjoyed hanging out with Chuck and Susan. We had been following each other on Facebook for years and it was great to finally meet. My tour was about to end and theirs was just about to start. I made arrangements for a shuttle to the airport and was able to recycle much of the materials Chuck and Susan had used to fly their trikes. We said our good byes and talked about meeting up on the road in the future.
Instead of using a box for my gear, I bungeed the seat to the folded trike and left all my gear in the panniers strapping them together. This was so successful I think I'm going to follow this routine in the future. A taxi arrived in the wee hours for the ride to the airport. He driver stuffed the trike in the trunk with one wheel hanging outside. No problem. My flight to Los Angeles was uneventful.
In Los Angeles I can stay with family and recover from the trip. I also know lots of medical professionals that can help get my legs back in shape.
I got to say this has been an amazing tour and probably the richest experience of all my trips. As usual, I'm already thinking of the next one. But since I need to get in better physical shape, depending on how well and quickly I recover, I'll be able decide on my next tour. Have a good summer everyone and thanks for following along!!