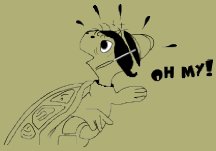 Date: Mar 1-22, 2014
Today's Mileage: 47 Total Mileage: 2398


The hotel in Finike was run by a family and in the morning I went down for breakfast and was greeted by an older woman who seemed to be put out at having to serve me. I was the only guest and the woman grunted, brusquely giving me a plate with the usual olives, tomatoes, cucumber, bread, feta and a hard boiled egg. Eggs aren't my favorite food but knowing how difficult the terrain was going to be today I decided I could use the extra calories. I got the trike loaded and pushed off to continue my ride along the coast. My first stop was at a bakery that used long old-school poles to pull the baked goods out of the wood-fired ovens.
As I got going it didn't take long to realize the road surface had changed and was now a terrible chip-seal. This wasn't just bad chip-seal but chip-seal that should have been replaced years ago. The road reminded me of places where it snows and the plows rip up pieces of asphalt over the winter. The views were outstanding and the road hugged a cliff and a rocky coastline. The skies were overcast and I was going up and down all morning. At one point I had to stop to let mountain goats cross the road. The rollers and road surface seriously slowed me down and by the time I got to Demre I was exhausted. The chip-seal had alarmingly aggravated my already sore legs and I was done for the day.
The weather also looked to be turning darker. The town, Demre, didn't really seem to have much to offer. It was busy, gritty with lots of traffic and not very attractive. Could I get a bus to Kas? After a few sign language conversations I understood that the bus station was very close. I rode over and immediately boarded a bus for the short distance to Kas. Myrtle wasn't an issue, at all, even though it took the guys quite a bit of jockeying to get my trike and gear to fit. After the guys spent 15 minutes making everything fit the driver asked for more money and I was happy to pay the extra $5.
The bus ride went along the turquoise coast which is absolutely gorgeous. The deep blue and green colors of the water were incredible and I hope some day to actually do this ride. And maybe going south so I can be on the ocean side of the road. Just beautiful.
The bus ride was short. Soon we were in Kas and I was putting the trike back together. In the rain. The owner of the guesthouse in Cirali had given me a recommendation for a hotel here. It didn't take long to find the hotel and the place looked very fancy. Being winter, prices can vary wildly and I decided to check it out. This is a 4-star hotel and the front desk guy first quoted me $60 a night which I didn't think was too much. I asked to see a room and then asked if he could lower the price. He lowered it to $45. Wow, sometimes all you have to do is ask. I got checked in for 2 nights.
Kas is a tourist town. The bay and harbor are striking and the place has a lot of charm. There are sweet cafes and hiking trails into the hills. Being winter the town was super quiet too. The weather wasn't cooperating and I spent a few more nights waiting out the rain and giving my throbbing legs more rest. There were very impressive rain and thunder storms but after almost a week, I decided to give up my lovely hotel room and take another bus on to Fethiye.
Again, taking a bus was uneventful. There are lots of men hanging out at the bus station. Actually, there are lots of men hanging out everywhere in Turkey. They sit around drinking cay and smoking. I couldn't really understand who was in charge of what but showing up on a tricycle got their attention. While explaining where I wanted to go, I let a couple of guys try out the trike. They all laughed, took pictures and I was well taken care of easily getting a ticket. Every bus is different and Myrtle got put in a different cargo hold. Today she was put in a small space in the rear above the engine even though the undercarriage was empty. The bus ride to Fethiye was over a mountain range and took a few hours.
I was hoping to meet more travelers in Fethiye. Being winter, it is very quiet at all the hotels. I get a good nights sleep but there aren't many people to talk with. Maybe a hostel this time. The guys at the Fethiye bus station spoke English and suggested a hostel by the harbor that sounded nice. I rode through this big and very busy city following the directions. There was a rattling sound from the trike that I couldn't isolate as I was riding. Finally, I located it. One of the screws, holding my disc brake caliper on, was missing and the second screw was also very loose. Cobblestones strike again. After getting the screw tightened down I found my way to the hostel. The place was cheap and less than basic. Sometimes hostels can be fun and giving it the benefit of the doubt, I checked in for one night. Almost immediately, I regretted it. My room smelled of mold, didn't have hot water or come with a towel or toilet paper. The room wasn't clean and everything looked bleak. The only redeeming feature was the common area had a fabulous view of the harbor and bay.
While I was walking around I checked out a number of hotels. One night would be enough at the hostel. I found a wonderful 4-star on the harbor for $60 a night. The hotel was so beautiful I reserved a room. Reception also showed me the turkish bath, hamam, and spa. It was all so nice I reserved a treatment there too.
After a fitful nights sleep at the hostel, I got packed up, moved over to the hotel and went for my spa treatment. My first turkish bath was very interesting. I was first shown to the sauna and then relaxed by the pool on a lounge with a cup of tea. Then I was taken to the turkish bath room, hamam, and was cleaned by a woman who then had me lay naked on a large warm marble octogon-shaped table. She covered me in a thick blanket of bubbles. It was a cool feeling. Then she had me roll over which wasn't easy because the marble was slippery which made me laugh. Then she washed my hair and rinsed me down. After the bath I had a massage for an hour. I paid $75 for this 2 hour treatment which I'm sure is expensive for the Turkish but for a 4-star hotel it felt reasonable. I doubt I could get anything comparable in the US for twice the price.
The next few days I spent exploring Fethiye and walking every day. My legs and hips are in a lot of pain and I have to take many breaks. There is a beautiful walking and biking path the goes for many miles along the water. Across the harbor are snow capped mountains and the view from the hotel was breath-taking. Every morning the breakfast was an incredible spread of wonderful food and real coffee. Even though my legs were in a lot of pain I thoroughly enjoyed my stay in Fethiye.