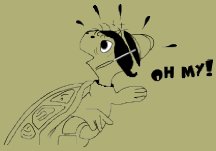 Date: February 25-28, 2014
Today's Mileage: 45 Total Mileage: 2351



Breakfast was included in the room rate and it was a huge spread of food. Aside from the usual tomatoes, cucumber, feta, olives and bread with butter and jam, there were hot egg and meat dishes. Really delicious food and I was well fueled for my ride. They also had a coffee machine making regular espressos, nice! I got going at my usual 9 am under dry skies although there was rain in the forecast.
I had a big climb to start the ride back to the D400. It was in a quiet pine forest on a lightly traveled road that I enjoyed. The highway was hilly and after I hit the ocean for a bit it was a good climb for the rest of the day. At about noon the rains started and never let up. I was surprised to be riding into the mountains and it was slow going. I stopped to stretch and noticed a camper van with a clear plastic awning. It appeared to be a cafe of sorts and I rode over. Sure enough, there were a couple of tables and I got out of the rain for a bit drinking hot water with lemon. Every time I order this I get funny looks but the tea is just too strong for me. The man had a wood burning stove to heat the water and an exhaust pipe that went outside the awning. He was cleaning and cleaning the whole time I was there.
It took many hours to get to the turn off for Cirali with 7 km down on a hairpin curving very rough road. I had heard a lot about Cirali but it looked very poor when I finally crossed a bridge into the village. No one was around and it was still raining. I really didn't know where to go. I came across a sign at a fork in the road with probably 50 pensiyons listed going either direction. I stayed looking at this sign for a long time almost paralyzed by choice. A few cars went by and they all went to the right so I followed. I pulled into a many pansiyons but they were all closed. There were lots of barking dogs and everything looked really poor. Even finding a door for reception took time. There were many arrows for places that went down dirt roads. With all the rain, I was sure my wheels would loose traction and I kept going. I got to a t-intersection and I finally met someone on the road. He explained that in winter most of the pansiyons are closed. He called a friend that had a place and directed me there. Cemil was warm and welcoming and his place was open. I got checked into a comfortable room for $20. There were a few other travelers staying and I became friends with a lovely couple from Belgium who spend a few months in Turkey every winter. Luckily, Cemil also serves dinner and he is a good cook. I didn't place an order but just accepted whatever he was cooking. I didn't even know how much he charged for dinner.
There are some famous, ancient ruins across a small river in Olympos. The bridge across was the ricketiest thing imaginable. Somehow I found the courage to walk across. I met some Belgium sisters that were also exploring the ruins and we all walked together. Some of the walkways were difficult for me and I was glad to have a helping hand. The ruins are from 150 bc and cover a large area next to the river. It was cool to walk around them. I also met up with Arie who I know from facebook. He was cycling the Lycian Way from Fethiye to Antalya. We knew each other was riding and hoping to meet up. He walked up to me and asked if was Sylvia. Wow, of all the places to meet up...at the ruins of Olympos. Really amazing!
There are also natural fires in rocks on a beach in Cirali that have been burning for 3,000 years. I tried to hike there but it was too steep. Unfortunately, no one was around to help. I really have trouble with depth of perception and didn't feel safe doing this alone.
I had a wonderful 3 night stay in Cirali. My bill with room and meals was $100. It was really nice to meet up with other travelers too. I got packed up and Cemil found me a truck for the ride up the 7 km back to the highway. The truck driver was so nice and didn't charge me. It wasn't far from where he dropped me to a fantastic 10 mile downhill back to the coast. Then it was another 10 miles along a beach path into Finike. It was a short and easy ride today. The weather was overcast but the rains held off. Nice!
Approaching Finike, I met a man on a bicycle who guided me to a family hotel. At first, he wanted me to stay at his families home but I didn't think that was such a good idea. The hotel was good enough for $22 although I have a feeling a Turkish person would have been quoted less. I'm still not sure about hotel rates and have been able to negotiate first quoted prices down. Being winter, I think I could do better.
Finike is a good size town and the hotel was centrally located. There really wasn't anything of interest to see and I spend the afternoon relaxing. Tomorrow's ride looks to be very challenging.