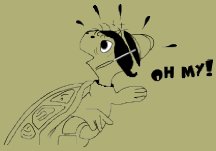 The wind was howling all night and I used my ear plugs to block out the noise. I actually slept well. In the morning I tried doing some tent yoga for the first time. My tent is very small and I didn't know if could do it. I was able to do almost all of my stretches, including downward facing dog, which I was happy about. The wind had subsided but was still quite strong when I got out of the tent. I fixed my usual oatmeal and coffee sitting at a little table the campground provided. The flies were really attracted to my tent and there must of been 75 of 'em crawling on the outside. I wondered what it was but didn't disturb them because I was afraid they would discover my breakfast. When I broke down the tent I saw quite a few were inside. I tried to get them out but will probably see them again the next time I camp.
I pulled away from the campground at a reasonable hour and it was a beautiful but blustery day. The ride into El Port de la Selva was gorgeous. I have been so lucky to ride on these roads - magnificent scenery. I didn't have far to go today and really took my time. I went into the small coastal town and found the tourist info center. I wanted to know if there was any camping in Cadaques but everything is closed for the season. I did find the post office open and got all my postcards mailed.
I spent some time on the waterfront using the wifi from the library and making a lunch snack. Lots of people here spoke English and I had some nice chats.
From El Port de la Selva it was up into the Parc Natural Cap de Crues. Lots of climbing and more beautiful views.Most of the traffic was camper vans and everyone was courteous. The road was graded nicely and nothing was very steep. Often, especially in the US, the road builders will sneak in a few extra degrees right at the hairpin. But not here. It was all very manageable. Because of the switchbacks the wind came from every direction and sometimes there wasn't any wind. I could see the road ahead and knew where the top was. I could follow the campervans progress up the hill. Eventually I made it to the roundabout where traffic either turns to Roses or Cadaques. I turned toward Cadaques and started a thrilling descent. The view of this coastal town were fabulous. I have heard a lot about this little white gem on the sea and knew it was popular with tourists. I worried hotel rooms could be out of my price range. Since there wasn't any camping available I hoped for a budget hotel. The first hostel I walked into had a room for 25E - wow! Super cute place right in the heart of the old city. They also secured Myrtle in the laundry across the street. I couldn't believe my luck.
This sweet town has a rich art history. Salvador Dali had a summer home here and it is open to the public although I didn't go. Many other artists including Pablo Picasso, Joan Miro, and Marcel Duchamp vacationed here. Every building is painted white and it is all quite stunning. I was here on a somewhat overcast day and think when the skies are blue it really shines.
The people at the hostel where I stayed were very nice. Many patrons at the bar were interested in my trip. They also talked about an English guy who comes every year riding a delta trike. One wheel up front with 2 in the back. He has been coming for many years and stays a week.
I've really enjoyed riding these shorter mile days even with all the climbing. I feel like I'm really a tourist enjoying the sights instead of worrying about miles. I get to town with plenty of time to take care of things and get a better feel for the place. There is so much to see on every ride that I stop a lot. Even a 15 mile ride can take me all day.