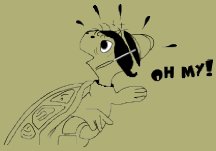 Date: January 29-30, 2014
Today's Mileage: 91 Total Mileage: 2061



Evora is a beautiful historic city. The weather wasn't so good and made it hard to enjoy it all. The rain was strong and the wind was powerful. It was tough just walking around. There were a few things I wanted to take of in this bigger city. First of all, my hair really needed professional help. The hotel made me an appointment with a salon in the old city and Joanna did a great job. What a relief! I just didn't have the courage to go to a small town salon but I really waited way too long. The other thing was I had lost the USB cord for my GPS. I couldn't charge it or upload any data with this cord. The hotel had lent me thiers which was great. I went to a few phone stores in the old city looking for a replacement but ended up finding it at Staples. Staples in Portugal! What I didn't look at was the length of the cord and purchased one that was 6 ft long. The hotel graciously traded me for their shorter cord. Nice!
After 2 very comfortable nights in this lovely hotel I got packed up. The front desk people helped me decide on a route and made sure I had their number to call in case anything happened.
It was clear and colder when I got started. It was a nice route through vineyards and lush farmland. I passed ots of storks, lambs, cows and even black pigs. The pigs were roaming freely in a meadow which I don't think I'd ever seen before. I made a few stops for coffe along the way to Beja. Some the towns were very historic. One town, Cuba, is said to be the birthplace of Christopher Columbus. The Spanish will probably disagree since he sailed for Spain. The Portuguese say he was the nephew of the king of Portugal and son of the Duke of Beja. They don't think it made any sense that a commoner would be given a fleet of ships. Many of the places he discovered were named after towns in this region including the island of Cuba. The story that was told to me was that Portugal already knew about Brazil, Cuba and many islands. They say Columbus sailed north to throw the Spanish away from the Portuguese discoveries. He didn't expect to find America giving such a big prize to Spain. My stop in the little village of Cuba was fascinating and I also had a wonderful salad.
It was a long ride for me, 49 miles, but my legs did really well. This was the longest ride I had done in probably 2 months and I finally felt like I was past the worst of my injury. I had moved the boom out much more than I expected to but every time it felt better. At this point, I was only feeling muscles stress on my right side. I was a bit worried that if I continued moving the boom out my left knee would be stressed but that never happened. And as long my left knee was alright and I still had pain on my right, I would continue to move the boom out little by little.
I made it to Beja and found a simple hotel for 20e. The room was comfortable with a hot shower but no internet or heat. I really like to spend time looking at the map online and making sure there is a place to stay within a reasonable distance. Luckily, there was a cafe close by with wifi. Here I met a local who spoke English and talked to me about the area. He recommended I try the black pig dish for dinner which was delicious. It was nice having company for dinner. The owner also gave me some crazy strong clear liquor from Madeira. After only a few sips I could feel it. Wow, dangerous stuff!
I thought the hotel owner included breakfast but when I went around the corner to the cafe I thought he talked about they had no idea what I was talking about. Oh well, breakfast was pretty cheap too. I got out of there, packed up and headed down the road on another clear, crisp and windy day. Sometimes when I'm riding I forget where I'm am. There was lots of gorgeous landscape with soft rolling hills covered in bright green fields that reminded me of New Zealand. There were even lots of sheep and baby lambs scampering around. Stork nests were built into church steeples, road signs and telephone poles. The last few miles were uphill and went much slower than I had hoped for. It was later in the afternoon by the time I got checked into a hotel. This one was much better with wifi and heat for 30e. I was ready for a bath and a good night's sleep.