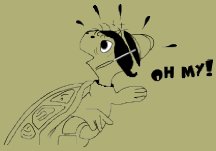 I really enjoyed Collioure and felt lucky to see it in the off-season when it isn't so crowded. The town is built into the hills above the bay and all the streets curve upward beckoning mystery. The brightly colored homes on walking streets, sometimes only stairs, gives the town a special feel. Everyday, I would walk around. The weather was warm but the days were mostly overcast. I expect that with blue skies the town really shines.
I loved the little Pension I stayed in. 2 of the 3 nights I was the only guest and it was very quiet. During the busy season I can imagine getting a good nights sleep isn't so easy. The streets are narrow and buildings are practically on top of each other. The town naturally echoes the sounds of it's inhabitants.
Wine was cheap ($3 a glass), coffee not so much ($2.50 per espresso) and tea was very expensive ($5 for a teabag and pot of water). I found a small bar on the water that had wifi where I could enjoy the comings and goings while getting my journal caught up and postcards written The wifi was incredibly slow and uploading photos took a tortuously long time. But I managed.
On Monday morning I got packed and said goodbye to Francois, the Pension owner and her son, Didier. They were both very sweet. I was hoping to mail the postcard I'd written but La Poste wasn't open at 9:00 am. The winds were mild but expected to increase in the afternoon. It was warm as I took the winding, rolling road into Banyuls-sur-Mer, another lovely village in a bay on the coast. Everyone had said there would be a lot of climbing and I had originally thought of making the next town, Cerbere, my destination for the day. I got to Cerbere at 11:30 and pulled into the Tourist Information office. The young woman showed me the map and said it was only another 4 miles to the next town - in Spain. Ok - I set out and started climbing the Pyrenees. Along the coast the climbing isn't as tough as further inland. At first, I thought this really isn't much more difficult than riding the Oregon Coast. Not that the Oregon Coast is a cakewalk but atleast its climbing I'm familiar with. The wind was getting stronger and my flag was being blown all over the place. I was a bit worried about the flag if I had to ride through a town. Someone could get hurt. Soon I crested a hill and looked into Spain. There was no stopping for customs and no passport stamp. Just abandoned buildings where there was once a bustling border crossing.Wow, so long France, it has been a great ride and I'll be back.
There was a beautiful view of the first bay - Port Bou. I met a touring cyclist here enjoying the view. An older man, who was Spanish, and going to put his bike on a train in Port Bou to avoid the bigger climbs of the Pyrenees. On the other side of the bay I could see the next bit of climbing and this didn't look anything like the Oregon Coast. Oh boy! It didn't take too long to get to Port Bou and I continued on. The switchbacks meant the wind came from all directions. The hill was nicely graded and I kept up a good cadence. I was still slow but it wasn't too painful. Whenever I had shelter from the wind there were flies. I was shooing them away from my face as I rode. I took a break getting off the trike and soon my seat was full of flies. Wierd...and gross. I've only had the seat foam for 2 months and thought maybe I should be cleaning it. I continued on into Colera. Now that I was in Spain the afternoon break hours have changed. In France, everything closes from noon to 2 or 3. In Spain it is from 1 to 4. Nothing was open in Colera so I continued. The winds were really getting fierce. I heard later they were 20-35 mph and I believe it. The road curved so much that I had the wind coming at me from all angles. Just before Llanca I found a campground. The pricing was reasonable but no one was around. I needed some supplies and decided to head into town and come back later. I found the tourist info center, wifi and a grocery. I met a young German tourer at the market. He was traveling with only a small backpack. He used a lightweight road bike withouth lights or fenders and was continuing on to Girona today. I wished him luck and went into the little village. I found wifi at a restaurant ordering some food. They wouldn't let me plug in my computer - wierd!
Now that I think about it, I really don't know much about Spain. Aside from tapas and Paella, I don't even know much about the food. Do the Spanish eat as much bread as the French? It was almost 6 pm when I left the town to go the short distance back to L'ombra campground. This was a run down place and mostly empty. People keep their trailers here full-time but only come in the summer. The trailers are badly faded and rusted things that have been here so long they look to have melted into the ground. There were lots of straggily, hungry looking cats too. The people were nice enough and I was charged 7e. This may be my cheapest campsite of the trip. I was told to set up my tent anywhere. I found the side of a bungalow that had a table and a chair in a small patch of grass. Perfect. The showers were really hot and I was happy with all of it.
I was super excited to be in Spain and find an inexpensive place to lay my head down for the night.