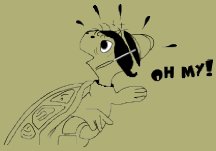 I probably should have stayed in Nant another day. Easy to say looking back. Even though Nant was adorable, there wasn't much to the town and most of it was shuttered for the winter season. My throat was a little sore and I had some sniffles but decided to push on anyway. Mary, the owner of the Les Durzon hotel was super sweet. The room was comfortable and I was the only guest. She served me a simple breakfast and fabulous dinners included with the room for 60e. I paid my bill and took off in very cold conditions. I found out later that the temps were 2C! And an hour into the ride the winds started up. Luckily, the wind was always to my side or over my right shoulder. Having that bitter cold at my face would have been a nightmare. There was a lot of climbing and I could tell none of this was helping my blossoming cold. The sun was strong, the skies were clear and by noon everything warmed up. It was a gorgeous ride with very little traffic. The French roads are fabulous with no litter and the drivers continue to be courteous. The views were amazing and I stopped often for pictures. At the top was a famous Buddhist monastery, Larab Ling. I wanted to go in but felt shy about it like I would be intruding in a sacred space.
The glorious views continued and the descent was terrific through a national forest. The road was winding and I had to concentrate. With the strong wind, the trike was getting battered and sometimes it was hard to keep my line. Pretty soon the pine trees gave way to vineyards and temperture rose as I entered Bedarieux. I made my way to the tourism office and got directions for a budget hotel - the only one in town. The Hotel de L'Orb was next to the train station. It was a lame hotel. All the rooms were smoking rooms and the first one I checked into was too smelly. I changed to a room that was less objectionable. My nose was running and my throat was more sore. I was happy to have a place to rest. I really wanted to stay 2 nights but this place just wasn't going to do it. I awoke in the night and my room was freezing. There wasn't an extra blanket and the heater didn't work. It was 1:30 am and I didn't feel like waking the management. It was such a lame place they probably wouldn't be able to do anything but give me another blanket. I pulled out my sleeping bag and went back to sleep.
In the morning I complained and got the price of the room reduced to 43e. Painfully expensive! Even though I wasn't feeling well I got packed and pushed on at around 10 am. It was still super cold. I made it 4 km and stopped for coffee in Herepian. A temperature sign read 2C - yipes! The sun was strong and the views were, again, fabulous. I was riding through an area known for its white wine grapes. There were lots of stately and historic chateaus including an Abbaye built by Charlemagne in 1100. I wanted to take a tour but I arrived at noon and it wouldn't open again until 2 pm. Absolutely gorgeous area. There were lots of people out picking grapes and also large blue harvesting machines. I'm guessing the hand picked grapes are for the table and the machine is used for wine grapes.
I stopped in Rojan at a lovely cafe for lunch and had an amazing vegetable salad. The salad was served on a piece of black slate. I should have taken a picture. This town seemed to cater to English tourists and was kinda upscale. Leave to me to find an expensive place and pay $18 for a salad!! I don't often stop at restaurants for lunch and mostly just wanted to warm up. The road continued to descend through vineyards into sweet little Pezenas. Since I wasn't feeling well I made this the destination for the day. Again, the people at the tourism office were great. They loaded me up was maps. Map of the town, the region and even a cycling specific map. I found my way to the budget hotel which turned out to be very nice and modern. The reception guy at the Akena City Hotel gave me a disabled room so I could roll Myrtle in with me. It is rare that Myrtle comes into the room. The bathroom was so big I could have given Myrtle a bath too. I was so happy to find a nice place and booked in for 2 nights. Hopefully, that is all I'll need to feel better but I'll stay as long as it takes to get over this cold.
The uncomfortably cold temperatures are making me rethink my route. Orginally I was going to the coast and then head north around the Mediterranean to Italy. Now I'm thinking of heading south to Spain where I think it will be warmer. I say 'follow the sun'. I'm probably only 5 or 6 days from Spain. Of course, there are those pesky Pyrenees mountains to cross first.