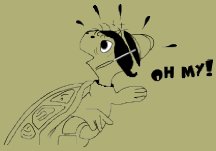 Much of my upcoming tour revolved around attending a wedding in Provence. My friend Ellen, whose parent's home I house-sit in Portland, was getting married. The timing was perfect as I was planning on starting this tour in Europe but unsure of where. The south of France is a terrific place for a wedding and to begin a bike tour. As always, Myrtle came on the plane with me. There were no issues, questions or any problems taking the trike 'as-is' on the plane. I flew Aer Lingus with 2 stops. The first was a 3 hour lay-over in Chicago and the second was an hour in Dublin. The bride and groom, Ellen and Phil, were also on the final flight to Marseille. On landing, we were met by a welcoming committee, Harry and mom Mitzi, with a colorful sign coming out of baggage claim. For the first time ever, Myrtle was put on the luggage carousel which was a very funny sight. My friend Anne, sister of the bride, was expected on another flight 2 hours later. We were going to rent a car big enough for Myrtle, my box of gear and all of Annie's luggage. Somehow, her flight was delayed a day so I stayed in an airport hotel for the night. After a sleepless 18 hour flight, recuperating in a hotel was wonderful. I got checked-in before noon and only left the room for dinner.
The next 12 days was a whirlwind of wedding events which were scheduled around the harvest moon. The weather was outstanding, the food was fabulous, the people were gorgeous, the scenery was postcard picturesque and the wedding was like from a dream. Clearly, planning had gone on for months and bags of money had been spent. Every event went by much too fast to take it all in. I wished I had a day in-between to process it all. Words were never adequate to describe the exquisiteness and fullness of the experience. I was reduced to simply shaking my head in wonder and awe.
The wedding itself was in the Abbaye de Saint-Hilaire built in the 13th century and used by the Carmelites until the 18th century. It is located between Lacoste and Menerbes sitting on a lovely site overlooking the Luberon valley. 100 guests took thier seats listening for the ancient bell to toll signaling the bride and groom were about to enter the chapel. It was a beautiful ceremony with a string quartet playing classical music, singing and guests reading from religious texts and poetry. Afterward we all gathered in the Abbaye garden to toast the new couple. The weather was absolutely gorgeous which added to the perfection of the day.
The rehearsal and wedding dinners were at very special locations. Each provided stunning views with world-class meals and wines that can only be had in Provence.
I took a lot of photos which I put in a separate set on flickr.
I am now in the process of planning my tour route for the next few days. There have been 2 details that have decided the over-arching point-A (Lacoste, France) to B (Israel) planning. One is weather. I'm not fond of cold and this meant staying south for the winter. The other was the Schengen Visa which is something I only heard of a few months ago. Schengen is an area of Europe but not all of Europe. This is a vistor's visa restricting access to the area for 90 days within a 6 month period. Once the 90 days are used up visitor's must leave the area for 90 days before returning. Over the summer, I made my route plans making sure I would follow the rules. Recently, I discovered that it is rare anyone gets thier passport checked for Schengen requirements coming into or leaving the area. One thing I've never been sure of is whether this is a visa that needs to be applied for or if when entering the Schengen area your passport is stamped with a Schengen visa on-arrival. It seems to be an agreement between EU countries to allow citizens easier border crossings. When I entered France no-one mentioned anything about restrictions and I'm going to pretend I've never heard of the Schengen visa. I have no idea what will happen if I get caught over-staying but I've decided to risk it. This means I can travel in France, Italy and Greece for a longer period.
So now the question is where should I go. Through Facebook I have been in touch with a couple who ride trikes living in Mende. This town is about 140 miles from where I'm staying and I've plotted a rough 3-day route on scenic roads through historic points of interest. Myrtle is put together, has been out on a test ride and is ready for the road. It looks like I'll start riding on Saturday morning making my way to St. Remy which has a psychiatric hospital that treated Van Gogh and is the birthplace of Nostradamus. Then on to Tarascon and Beaucaire on the Rhone River for lunch before stopping at the Pont-du-Gard ancient Roman aquaduct bridge that spans the Gardon River. I will probably end-up in Uzes to find a hotel for the night. That's the plan anyway.