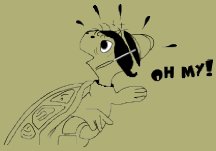 After another healthy and hearty breakfast at the hotel I got packed up. Eduard met me at 8:30. We took a few pics and headed through Barcelona to meet Omar. Boy was it nice riding with someone who knew where to go. It would have taken me twice as long to find my way alone. Omar was waiting and we took a few more pics before starting our ride out of the city. It was a weekday morning and there was a lot of traffic to contend with. Omar is pedaling a huge amount of weight with the 2 trailers and anytime there was a hill, even a small hill, he got off and pushed. He was nimble getting on and off that bike. He was telling me that I was really fast which sounded so weird. I don't think anyone has ever called me fast before. Eduard also knew the way out of town which made the ride so much easier. We stopped at an electronics store so I could buy a new tablet. They didn't have the Google Nexus so I picked up an Acer Iconic which is also 7" with GPS. It was less than $150 which is really inexpensive - score! We got to a place far enough out of town that we wouldn't have any problem finding our way and drank a farewell cup of coffee with Eduard. Thanks Eduard for your generous hosting and good luck on your cycling trip in SE Asia!
Omar and I continued along the coast. It was a beautiful day. The road was quite hilly and Omar walked a lot. He walks on the left side of the road and I sped up to stay ahead because having both of us to pass at the same place would get confusing for traffic. I easily spun my way up the hills and waited for Omar. This may be the first time in my triking life that I have waited at the top of hills. The views were beautiful and I didn't wait long.
We would stop at the view points and make some food. Omar had some homemade soup and he pulled out his stove to warm it up. Omar talked to me about his life philosophy whenever we stopped. We did a significant amount of climbing through out the day. Omar pushed his bike up every hill. He said his bike weighs 160 kilos which is over 300 lbs but I'm not sure you could push a bike that heavy up these hills. At one point he started talking about the need to change his diet. On another stop he explained that he has high blood pressure. Oh boy! High blood pressure is a significant health issue and I'm don't think pushing 300 pound bikes up hill is a probably a good idea. In Barcelona, Omar lives in a Hari Krishna community and I think they eat a vegan diet so they should be able to teach him how to eat better.
At every opportunity, Omar would talk to people in the little towns about his life. He would jump off and pull open a trailer to give people his postcard and a key chain. Most of the time people would give him money. It takes awhile for him to tell his story and every stop took time but he walked away with a few more euros in his pocket. I probably heard the story 10 times through out the day.
We started riding together at about 9 am and reached Vilanova close to 6 pm. 34 miles. 1400 ft of climbing and Omar walked it all pushing a very heavy bicycle. It was getting dark and Omar didn't want to pay for a hotel. So he started asking people for places to stay. We went to many different places. At each stop he would pull out his postcards, book of recommendations and newspaper articles to explain who he is and what he is doing. It took time. We went first to a bike shop and waited for the owner to finish with customers. Then a volunteer police station followed by an assisted living home where he walked out with a plate of hot food asking if I wanted some hot food. They needed to see me to get a plate. So I also got a plate of hot food. Then we ended up at the fire station, Bombers. Omar talked to them through the door for atleast 20 minutes before we went in. I'm not sure he needed to talk so much. I had the feeling they were willing to let us in as soon as they knew we needed a place to stay. We wheeled our stuff around the back and the guys really enjoyed the bikes. They took Myrtle for a spin and we all took lots of photos.
We were shown a room with very thick mats to use for sleeping. They had hot showers, wifi and we could also use the kitchen. Most important, we were safe. The Bombers also shared a meal with us. We provided a large salad with salmon I fried up and they had pasta, soup and wine. These guys were super fun and even gave me a t-shirt. They were very enthusiastic about our trip and hosting us. I was thrilled to be there and meet them all.
My first time sleeping in a fire station.