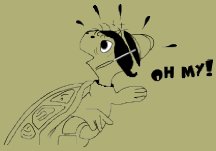 Going back to Tuxedo Junction turned out to be a brilliant move. I got my debit card and phone problems solved easily. Mitzi was able to take me into Apt where I bought the sims cards that weren't working. Unfortunately, the sim card I bought for internet access isn't compatible with my hot spot. I forgot to bring my tablet to test it and everything looked good. The heartbreak is they wouldn't refund my money because it is pre-paid. Nothing can be done so there isn't any purpose in being upset about it. This gets chalked-up as one of those 'live and learn' experiences. 2 nights in a comfortable bed, eating fabulous meals with family more than made up for the loss. Mitzi also took me to Mr. Bricolage hardware store where I found a gas canister for my stove. This stove was given to me a few years ago by a young man who was finishing up a cycle tour from England to Melbourne, Australia. Since it is a French stove I brought it expecting to find canisters easily. Now that I had a working stove, I also got stocked up on coffee and oatmeal which is my primary use for cooking. Mitzi made a wonderful souffle for dinner and Harry pared it with a terrific white wine. Everything was so tasty! Harry and Mitiz are gems and really took good care of me.
After pictures and a few jokes about how far I would get down the road before returning, I set off on a new route to Pont du Gard. The weather was fantastic. I let Google maps set a route which turned out to be really good. There was only one section where I took a wrong turn and ended up on the busy expressway (N7) that was uncomfortable. There was plenty of room but it was super busy. It didn't take long to figure a way off the highway. I mostly followed small country roads all day with very little traffic. Leaving Avignon I crossed the Rhone River and entered the Languedoc-Roussillon region. Goodbye Provence. Sometimes the roads were so small they looked like driveways. I missed more than a few turns following the gps. From Aramon to Theziers the terrain was through vineyards and the road had lots of big mud clumps to ride around. After Fourne, the road became even smaller until eventually I was on a dirt and gravel track. The rains from a few days ago had left a few large puddles to ride through. There was one hill I couldn't get traction on and had to push. Luckily, it wasn't very big. The dirt track lasted for about 4 miles and then I was dumped on a very busy road coming into Remoulin. The contrast was ridiculous. I came to a roundabout and pulled into a Carrefour market to get provisions. While I was there a group of 3 young gals cycled in. I introduced myself hoping they would speak English. They were all German and spoke English fluently. They said they were camping and I asked if I could follow. It wasn't far to the La Sousta campground where the four of us got a site for 18 euro ($24). They have been traveling for about 10 days and said this was the nicest and cheapest camping they had come across on their trip.
We got our tents set-up and shared an eclectic meal. The 4 of us had various vegetables that got thrown in a pot with couscous. After 6 pm we set out to visit the Pont du Gard site. Reception at the campground had told us after 6 pm there isn't anyone manning the entrance and we could visit without paying the 10 euro fee. We set out to visit Pont du Gard which was so close we could have walked. The site is sensational and much more interesting than I thought it would be. Originally, this was part of a 50 km aquaduct system built by the Romans. We cycled on the bridge and took lots of pictures. I met many Americans and Canadians. After the sunset we headed back to camp.
It was really my good fortune to run into these girls, Stephanie and 2 Paulas. They are 20 years old and attend the same university in Germany. Tomorrow they are riding into Avignon to take a train back home. They had one large tent they shared. The weather had been quite warm through out the day and was perfect for camping. By the time we made it back to our site it was dark. The campground was very well maintained and had everything except wifi. Reception took orders for fresh baguettes and croissant for pick up in the morning which we all took advantage of. The shower building was impressive. Every stall had it's own sink with a mirror and plenty of hooks for clothes and towel. The site itself had electricity so I could charge up my gps and tablet. I was very pleased with my first day of touring. We all said good night at a reasonable hour and I crawled into my tent to read myself to sleep.